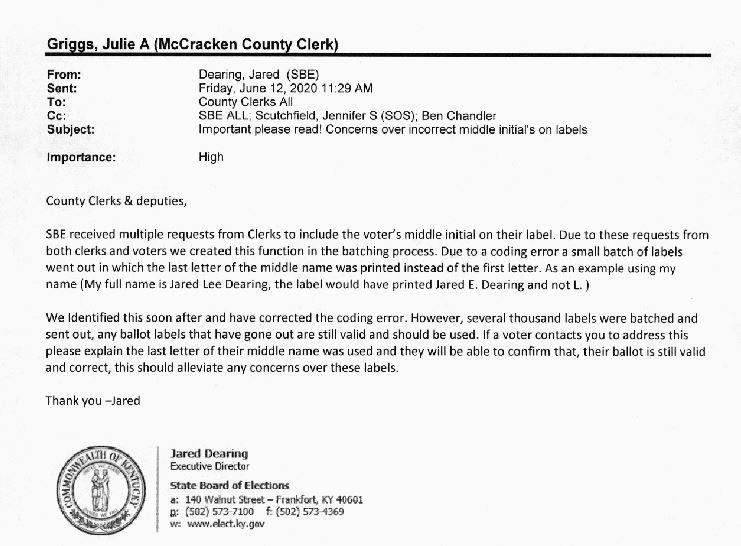 McCRACKEN COUNTY, KY — McCracken County Clerk Julie Griggs says your mail-in ballot is still valid if your middle initial is incorrect on the mailing label. 
Griggs says there was a problem with the mailing labels when they were printed by the State Board of Elections in Frankfort.
The State Board of Elections says there was a glitch in the last batch of labels that were printed and the system printed the last letter of their middle name as their middle initial. 
The ballots are still valid and can be voted as is, just make sure to sign your ballot with the same signature you always do. 
Griggs says this problem happened in all 120 counties across the state.