UPDATE 3:11 P.M.— Paducah Police say a four-year-old girl was killed.  Eleven people were taken to local hospitals for treatment. One was flown to an out of state hospital.
---
UPDATE 12:27 P.M.—The Kentucky Transportation Cabinet District 1 says early reports indicate a SEMI and as many as 10 other vehicles are involved with multiple injuries.
All westbound access to the I-24 Ohio River Bridge from Kentucky into Illinois is blocked at this time. The estimated duration is 2 hours. 
Passenger vehicles can detour via the U.S. 45 Ohio River "Brookport" Bridge.
No tractor-trailer trucks are allowed on the Brookport Bridge. Tractor-trailer truck traffic should consider a detour via U.S 60 West to the U.S. 51 Ohio River "Cairo" Bridge to connect to I-57.
---------------------------------------------------------------------------------------
PADUCAH, KY-- The Paducah Police Department says the westbound lanes of Interstate 24 leading into Illinois are blocked by a multiple-vehicle crash between Exit 3 and the Ohio River Bridge.
The police department's collision reconstruction team was called in to investigate the collision. There is a closure but they do not know how long the closure will last.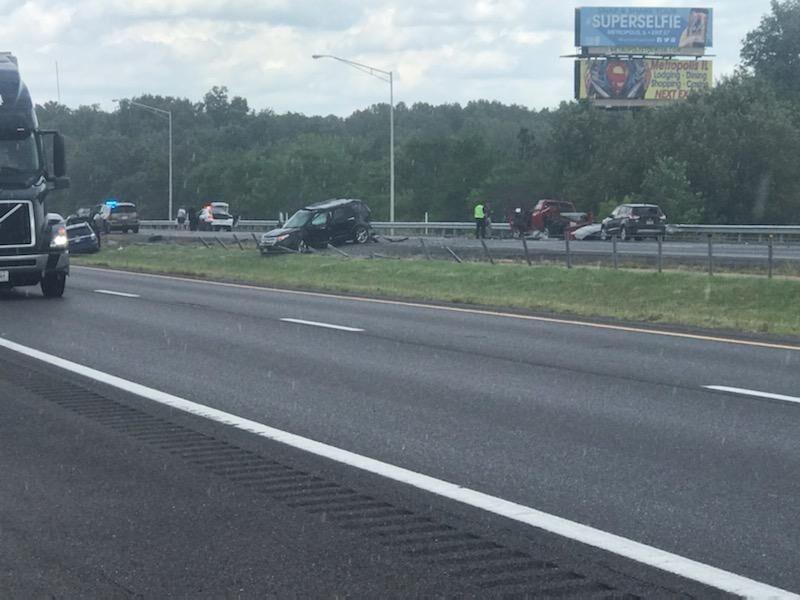 You can take a detour through the Brookport Bridge. Tractor-trailer trucks will have to use US-60 or US-62 to Wickliffe and cross into Illinois through Cairo. 
Local 6 is hearing that 10 vehicles are involved, with eight of those vehicles showing moderate to severe damage. 
This is a developing story. We will continue to provide updates as they become available.