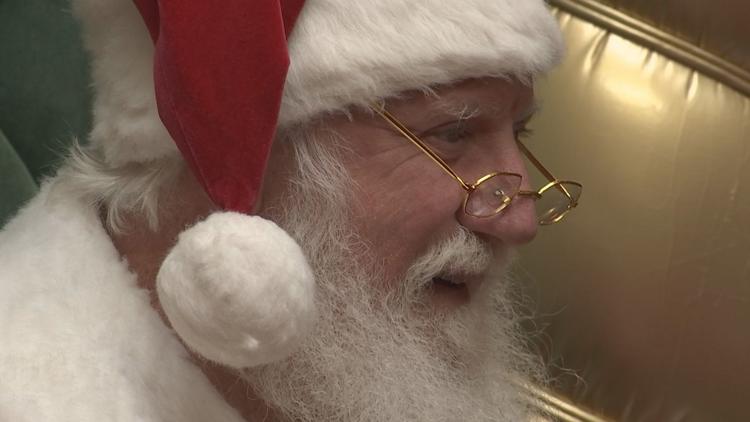 PADUCAH — Kentucky Oaks Mall hosted a Sensory Friendly Santa event Sunday to give children with special needs the opportunity to meet Santa one-on-one. 
The event allowed children who might be anxious or uncomfortable in a potentially loud, busy setting because of autism or other sensory sensitivities to instead meet Santa in a calmer, quieter environment. 
One mother, Ashley Scott, said her autistic son loved getting to meet Santa. She said her son, AJ, was nonverbal last year, but this year he was singing his ABCs to Santa — it was a big step for him.
"We love it," Scott said. "They had a Sensory Bunny back at Easter. And there were no crowds, and all the children here in Kentucky and Illinois, they can come here with relaxation and knowing that they don't have to wait in line, and busyness, loudness, and they could color here with nobody here at the mall. It's great."
In addition to meeting Santa and coloring, the kids could interact with other children with similar conditions.