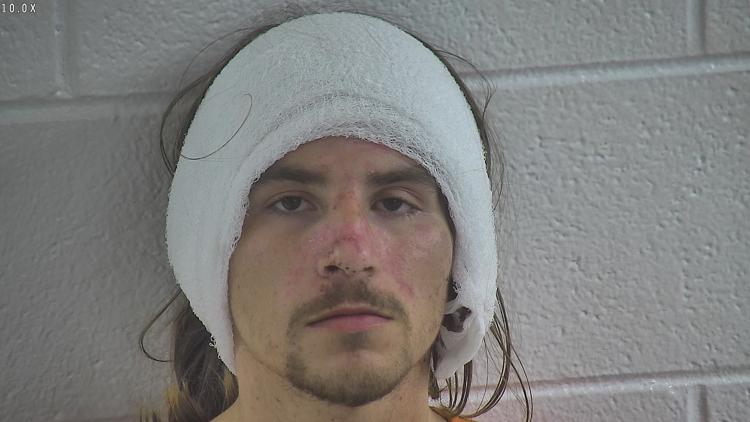 MURRAY, KY — A Mayfield man was arrested in Murray after police say he assaulted a man and a woman on Sunday. 
John Thomas, 21, is accused of entering a Murray home around 11:10 a.m. Sunday and assaulting first the man, then the woman before fleeing the scene, a Murray Police Department news release says.
The release says a Calloway County Sheriff's Department deputy later found Thomas near Flint Church Road and U.S. 641, and that Thomas had injuries from the alleged fight. Police say they got an arrest warrant for Thomas after speaking with witnesses and further investigation. 
Murray police arrested Thomas one one count of second-degree burglary and two counts of fourth-degree assault, and he was jailed in the Calloway County Jail.