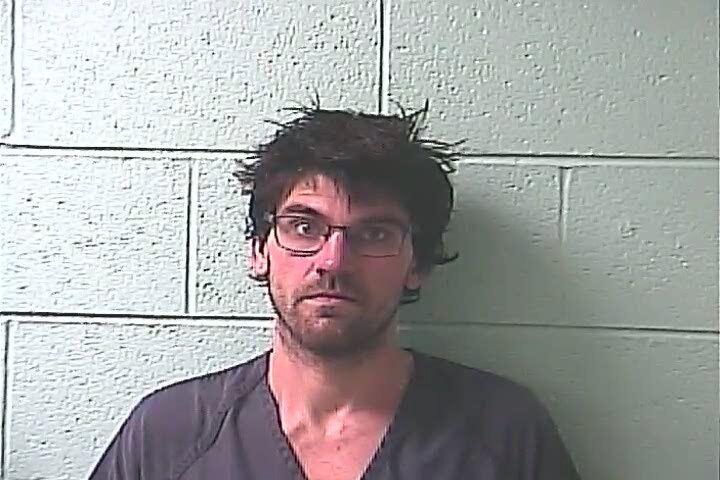 BENTON, KY — A Benton, Kentucky, man faces multiple charges after police say he damaged a community building, then later broke into a local nonprofit and tried to steal cars at two separate businesses. 
The Benton Police Department says William H. Collins was dropped off at the Joe Creason Community Building, which was serving as a warming center, around 5:50 a.m. Saturday. Police claim Collins began causing damage to the building around 7:30 a.m. The police department did not specify what Collins did to the building, but said in a Facebook post about the incident that the city is assessing the damage to see whether the building will have to close temporarily for initial repairs. 
Collins was arrested and charged, and he was released from the Marshall County Jail around 10 a.m. After he was released, police claim Collins broke into local nonprofit Marcella's Kitchen and tried to steal cars from two separate locations. 
Around 1 p.m., officers responded to the report of the burglary at Marcella's Kitchen. The police department says someone drove a vehicle into the front doors to get into the building, and caused damage inside the building, including in the kitchen area. When officers arrived, the person who caused the damage had already left. 
About 45 minutes later, officers responded to a report of an attempted car theft at Select Auto Sales. The police department says the officers found Collins not far away, allegedly trying to steal a vehicle from Collier Funeral Home. 
Collins was arrested and charged with both attempted vehicle thefts, and police say they believe he was also the person who drove a vehicle into Marcella's Kitchen. 
Collins faces charges including first-degree criminal mischief in the community building incident, third-degree burglary and first-degree criminal mischief in the Marcella's Kitchen incident, and two counts of attempted theft of a motor vehicle worth more than $10,000. 
Police say additional charges may be coming, as officers continue their investigation.