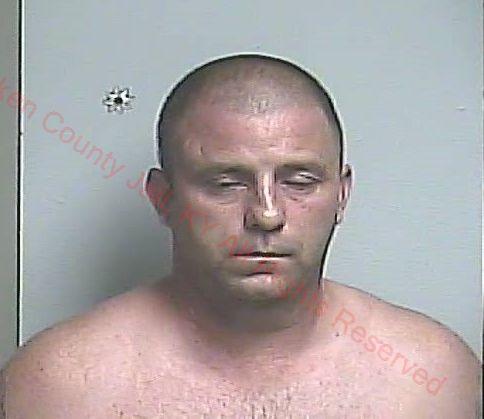 PADUCAH -- The Paducah Police say they arrested a man accused of stealing lug nuts from a car parked in the Kentucky Oaks Mall.
Police say mall security officers called the police Thursday afternoon and described the car that the man was driving.
An officer saw the car and pulled it over on Hinkleville road. The officer says he saw a car jack in the back floorboard of the car, partly covered by a towel. After searching the car, the officer says he found five lug nuts in the center console.
The officer says a total of seven lug nuts were taken from the parked car, one wheel was left with only one lug nut.
Naturally, mall security told the driver that her car's lug nuts had been stolen, so she could make repairs before she left the mall parking lot.
Police say they arrested 44-year-old David Stapleton on charges of receiving stolen property (less than $500), first-degree wanton endangerment and possession of burglary tools. Stapleton also has a McCracken County bench warrant charging him with failure to appear and he is a fugitive from justice in Indiana.
Police say he has been booked in the McCracken County Regional Jail.
Officers say they believe Stapleton was trying to steal parts to use on his own vehicle. They also believe this was an isolated incident, however, officers encouraged the people parked at the Kentucky Oaks Mall on Thursday afternoon to check their vehicle's wheels to make sure they still have their lug nuts.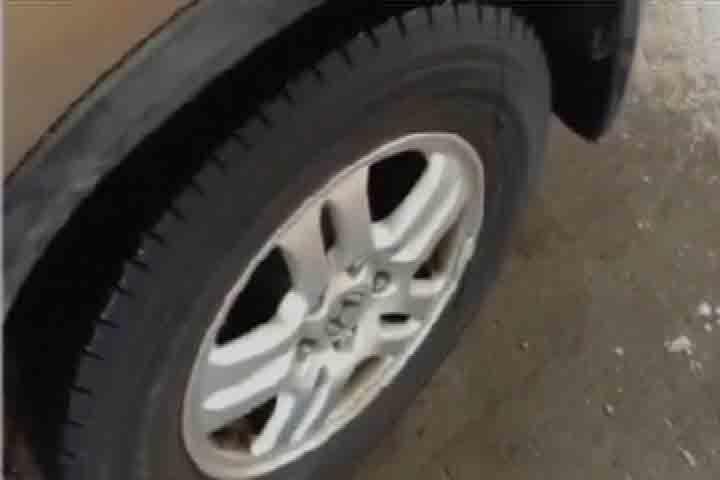 Driving without lug nuts
Your Mechanic on AutoBlog says a lug nut is also called a wheel nut, and is used to hold the wheel securely onto the vehicle.
You can have four, five, or six lug nuts per wheel, depending on your vehicle.
Here are some things Your Mechanic says you should know about the dangers of driving with a missing lug nut:
Lug nuts hold certain amounts of pressure, which is why larger cars and trucks have more lug nuts. Once you lose one lug nut, that pressure has to be given to the other lug nuts. Which means, over time, this can wear down the other lug nuts on the wheel.
Missing a lug nut on one wheel can effect the wheel bearings. Which means they will wear faster, and repairing wheel bearing is more extensive than replacing a lug nut. So try to replace the missing lug nut as soon as possible.
Missing lug nuts can cause your car to wobble. Turning corners, breaking, or driving at high speeds with a missing lug nut can make other lug nuts fall off or the studs to snap. The studs are what the lug nut attach too and hold the wheel on. Therefore, if the stud snaps, your wheel could fall off.
In short, if you are missing a lug nut, it should be replaced as soon as possible, for your safety and for the people around you.