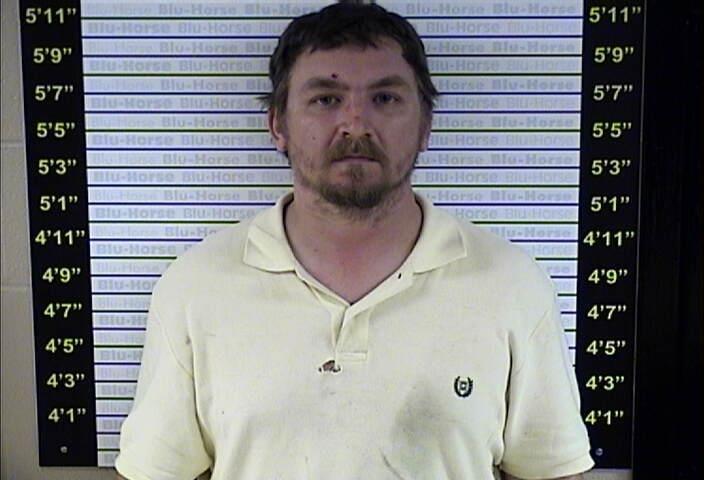 MAYFIELD, KY — A Mayfield, Kentucky, man was arrested on charges of unlawful imprisonment and assault after police say he held members of his family against their will, threatening them with a knife.
The Mayfield Police Department says 36-year-old Aaron Svoboda held members of his family captive in a home on East College Street Saturday afternoon. Svoboda allegedly took their phones away so they could not call for help, restricted their movements in the home and threatened to kill them and himself with a large kitchen knife, a police department news release says. 
The news release says a juvenile was able to escape the home and call 911. When officers arrived, the police department says, they saw Svoboda at the back door of the home. Officers say he tried to run away, but they were able to apprehend him in the backyard. A large kitchen knife was found outside the back door. 
The police department says Svoboda was not allowed to be around his family because of a domestic violence order he was under. 
Svoboda was arrested and taken to the Graves County Detention Center on four counts of first-degree unlawful imprisonment, three counts of violation of a Kentucky emergency protection order, fourth-degree assault, and second-degree fleeing police.