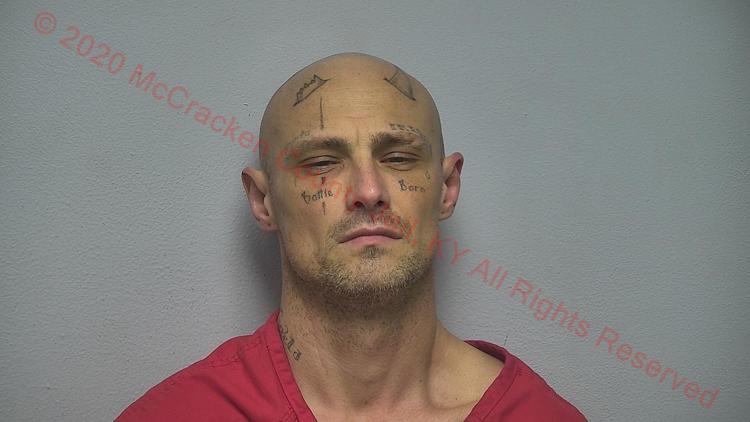 PADUCAH — A man was arrested after police say he broke into a woman's home in Paducah and hit her in the head with a handgun.
Michael J. Carroll, 36, is accused of breaking into a home on Bethel Street Sunday, hitting the woman who lives there and threatening to kill her.
In a news release, the police department says the woman called 911 around 7:30 p.m. Sunday and reported that a man with a knife was banging on the door of her home.
When an officer arrived at the home, Carroll was leaving through the front door. When the officer searched Carroll, the police department says he found a knife in Carroll's right back pocket and a handgun in his right front pocket. Carroll also allegedly had marijuana and methamphetamine on him.
The woman told officers Carroll had kicked open her front door, then hit her with the gun before pointing it at her and telling her he was going to kill her.
Carroll was arrested and charged with first-degree burglary, second-degree assault, possession of a handgun by a felon, first-degree possession of a controlled substance and possession of marijuana.
The police department says Carroll also faces warrants charging him with parole violation, first-degree bail jumping and two counts of failure to appear.