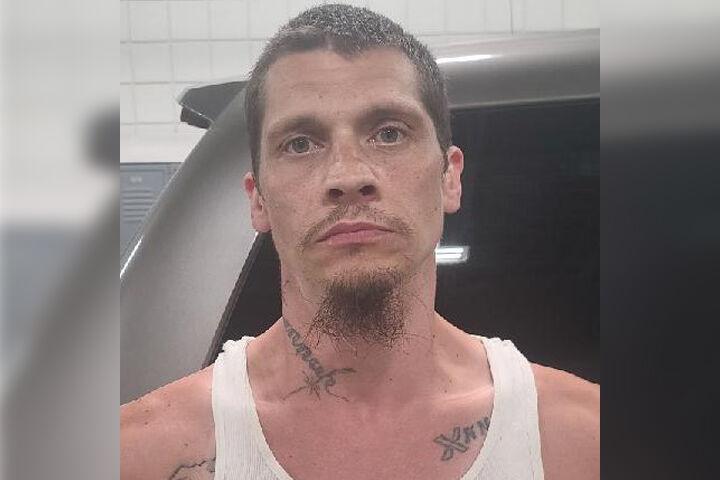 CARLISLE COUNTY, KY — A man was arrested Friday after investigators say the tried to break into a home in Carlisle County, Kentucky. 
Police responded Friday after the county's E-911 center received multiple phone calls reporting a man running from house to house in one neighborhood, screaming at people. 
The Carlisle County Sheriff's Office says deputies were on their way when they got another call reporting that the man was trying to enter a home in the 7000 block of U.S. 62 in Cunningham. 
When deputies arrived, the sheriff's office says they found 37-year-old Dustin Smith in the front yard of a home. 
In a news release, the sheriff's office claims "it was apparent that Mr. Smith was under the influence of intoxicants." The deputy was concerned about Smith's well being, the sheriff's office says, and requested a medical response.
A woman who lives in the home Smith was found outside of told deputies Smith broke in before they arrived, damaging her front door. The woman said her dogs chased Smith out of the home just before the deputies arrived. 
Smith was arrested, and Carlisle County EMS responders took him to Mercy Health - Lourdes Paducah. 
He was treated and released from the hospital before he was jailed in the McCracken County Jail. 
Smith is charged with second-degree burglary, disorderly conduct and public intoxication.