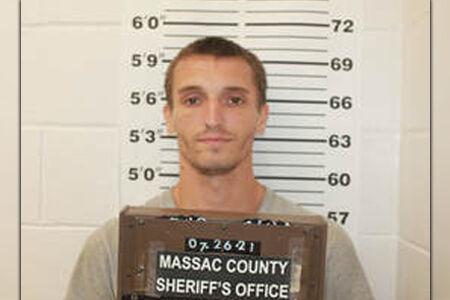 HICKMAN COUNTY, KY — A man currently jailed in Massac County, Illinois, is charged with murder in the death of a man whose body was found in Hickman County Thursday night, Kentucky State Police say. 
Troopers say 38-year-old Zachary C. Campbell of New Burnside, Illinois, disappeared on July 15. Illinois State Police investigators contacted KSP Post 1 about the missing man on Monday. 
KSP Post 1 says investigators believed a man named Tyler Childers shot Campbell and dumped his body somewhere off of the Trail of Tears route. After multiple search attempts, KSP Post 1 says investigators found Campbell's body Thursday night, down an embankment of off Bluff Road near Columbus, Kentucky. 
The Western Kentucky Medical Examiner's Office in Madisonville autopsied Campbell's body Friday morning, and investigators say the preliminary results show that he died of a gunshot wound. 
Childers is charged with murder in connection to Campbell's death. KSP Post 1 says Childers is currently jailed in the Massac County Jail on charges there.