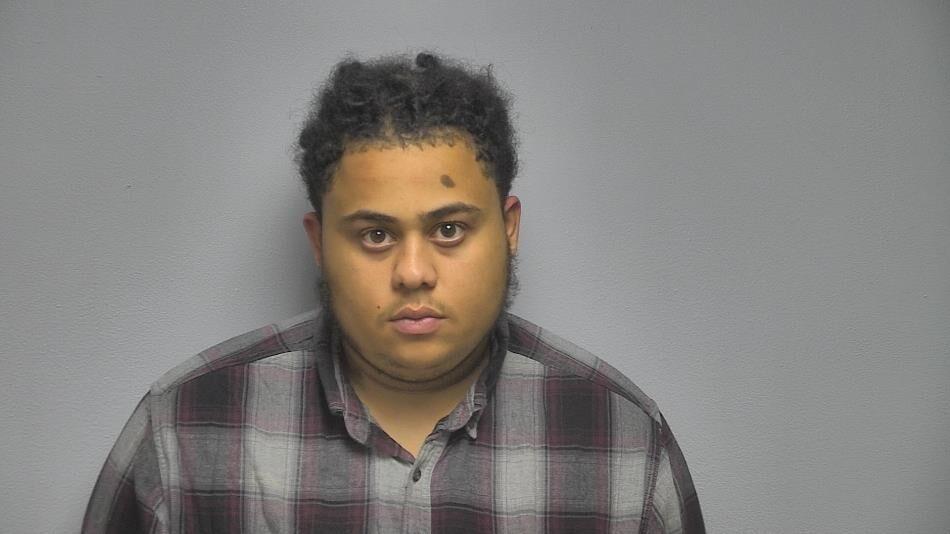 PADUCAH — A Paducah man charged with murder and assault in a deadly June 8 shooting on Colony Drive and with wanton endangerment and criminal mischief in a separate shots-fired incident pleaded not guilty Monday in McCracken County court. 
Rodrrick D. Moore, 20, is charged with murder and first-degree assault in the June 8 shooting. Investigators say 20-year-old Darrius White was shot and killed, and another victim, Jeffery Concentine Jr., was shot and injured.
Moore is also charged with four counts of first-degree wanton endangerment, one count of first-degree criminal mischief and one count of second-degree criminal mischief after shots were fired at Cardinal Point Apartments on Joe Clifton Drive around 3 a.m. on June 5. No one was shot in that incident, but police say three bullets struck apartments, and one hit a car. 
The 20 year old appeared in a McCracken County courtroom Monday, after he was extradited from Arkansas. 
Police say Moore fled to Arkansas after the June 8 shooting, and he was by officers with the Blytheville, Arkansas, Police Department around 9:28 a.m. on June 9. 
Moore pleaded not guilty during an arraignment hearing Monday. 
His bond is set at $1 million cash. If he were to bond out of jail, he would be released on the conditions that he have no contact with witnesses or victims and stay away from drugs, alcohol and weapons. 
Moore's next court appearance is scheduled for 1 p.m. on Thursday, June 17.