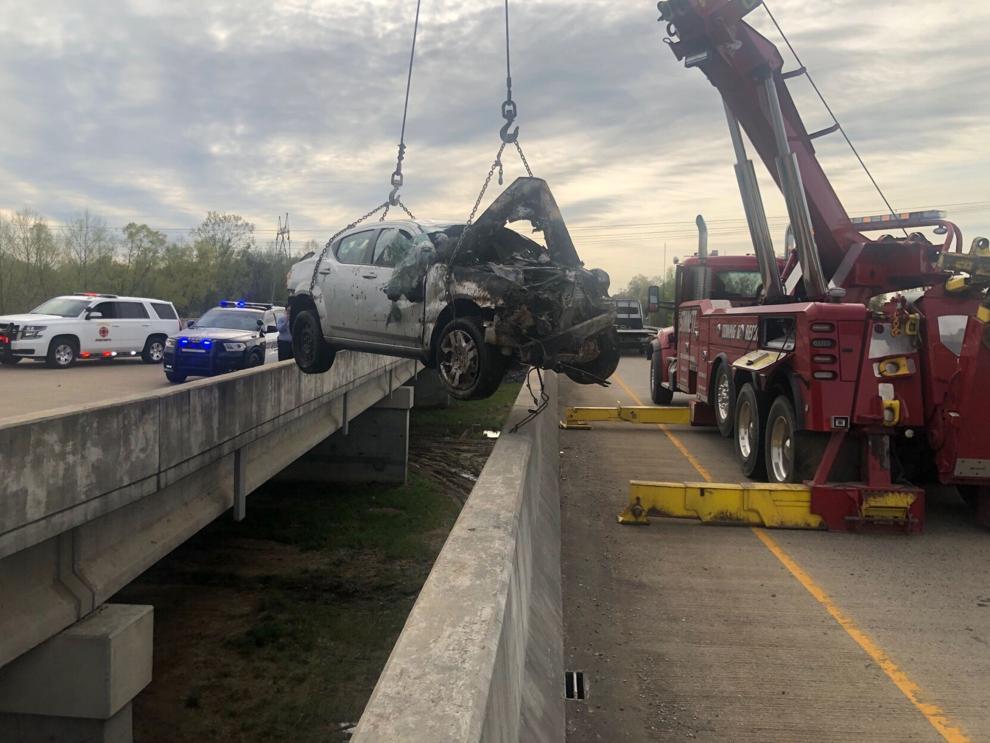 MCCRACKEN COUNTY, KY — A Kevil man had to be flown to a hospital after his car went over the side of a bridge in McCracken County, Kentucky, and fell about 30 feet. 
The crash happened around 3:25 p.m. Tuesday at the intersection of U.S. 60 and Maxon Road. 
The McCracken County Sheriff's Office says a 2021 Dodge Avenger was driving westbound on U.S. 60 when the vehicle began driving in the median near the intersection with Maxon Road. The sheriff's office says the car hit the concrete abutment of a bridge, became airborne and fell to the riverbed 30 feet below, where it caught fire. The Concord Fire Department and the Paducah Fire Department responded to put out the burning car. 
The man driving the car, 38-year-old Samuel Martin of Kevil, suffered serious injuries, the sheriff's office says. Mercy Regional EMS responders and the McCracken County Emergency Management Office responded, along with the sheriff's deputies and firefighters. Air Evac also responded, and Martin was flown to an out-of-state hospital. 
Portions of the highway were closed for about an hour and a half while Martin was taken away from the scene, the crash scene was investigated and the car was recovered.