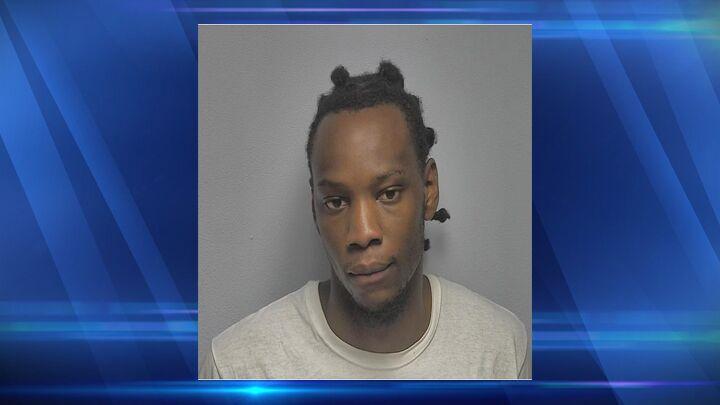 PADUCAH — The Paducah Police Department arrested a man who was shot at Willow Oak Apartments on Friday, June 4.
Police say 24-year-old Kiante Vaughn turned himself in Friday, June 11, after he was charged with possession of a handgun by a felon, possession of a a firearm by a felon, and receiving stolen property.
Vaughn was shot at Willow Oak Apartments on Roell Circle in Paducah around 9 p.m. on June 4. Tyus White, 21, was also shot. 
Both men were taken to the hospital. 
White was taken to an out-of state hospital with injuries from multiple gunshots, while police say Vaughn's injuries were minor.
Police serving a warrant on White's apartment when they say they found a Taurus 9mm handgun and a Palmetto AR rifle that were both stolen. The handgun was stolen from an out-of-state gun store, and the rifle had been taken from a pickup truck in McCracken County.
The guns had Vaughn's blood on them, and police claim Vaughn hid the guns under a mattress after he and White were shot.
Vaughn had previous felony convictions for theft and second-degree assault, making it illegal for him to possess a firearm. He turned himself into authorities at 2:15 p.m Friday, and was jailed in the McCracken County Jail.