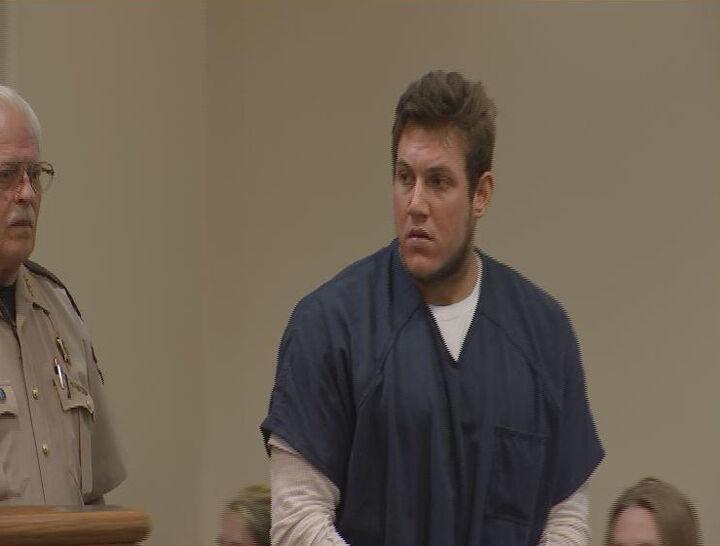 Jevan Sheppard, a Marshall County resident, was sentenced on Wednesday to eight years in federal prison for importing and distributing U-47700, otherwise known as "U-4" or "Pink," a schedule 1 narcotic.
"I commend the federal, state, and local law enforcement agencies and the Assistant United States Attorneys who worked tirelessly to ensure the successful prosecution of Mr. Sheppard," Acting United States Attorney Michael A. Bennett said. "Individuals who traffic drugs in the Western District take notice.  No matter the type or source of the poison you trade in, you will be identified, prosecuted, and sent to prison. 
In June, Sheppard pleaded guilty to conspiracy to distribute U-47700 and to distributing, possessing with the intent to distribute and importing U4 from China. 
According to court documents, the 29-year-old Sheppard admitted to conspiring with others to possess and to distribute U-4  over the period from Nov. 14, 2016, to March 22, 2017.
Sheppard also admitted to distributing U4 on or about March 13 and 14, 2017, according to a news release from the U.S. Attorney's Office for the Western District of Kentucky.
The morning of March 14, 2017, 18-year-old Karson May and 23-year-old Taylor May were found unresponsive in a home in Calvert City. Karson survived the overdose, but Taylor died in the home.
Later that month, the Marshall County Sheriff's Office arrested Sheppard, accusing him of selling U-4 to Thomas "Jared" Hardin, who allegedly gave the drug to Taylor May. 
The DEA worked with the Calvert City Police Department, Marshall County Sheriff's Department, McCracken County Sheriff's Department, Paducah Police Department, and United States Customs and Border Protection during the investigation. The Marshall County Attorney's Office and the Commonwealth's Attorney for Marshall County also provided assistance.