MARION, IL — After weeks of protests in southern Illinois, Sara Baker is no longer a Marion High School teacher.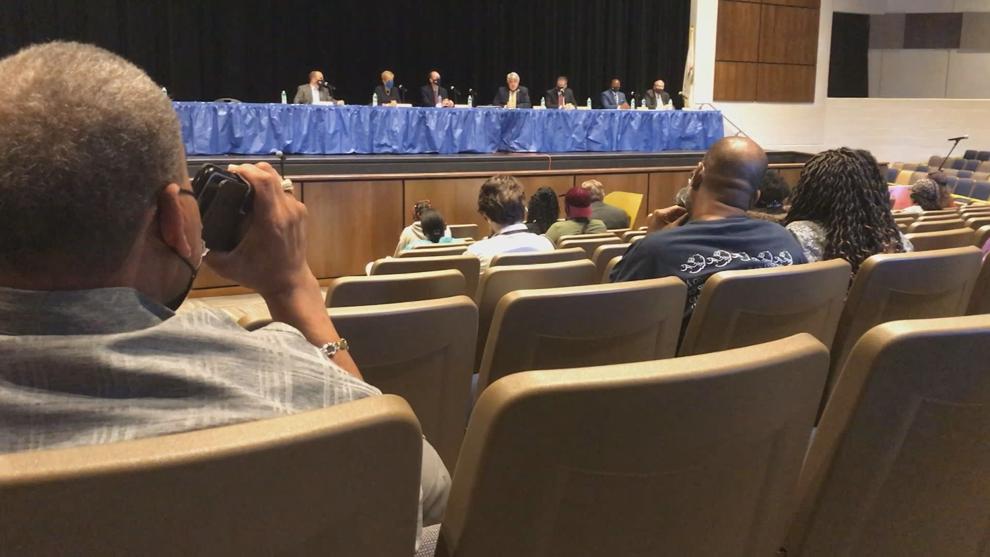 Baker resigned as a teacher at the high school and was temporarily suspended as a teacher and track coach at Wednesday night's special called board meeting.
This happened in two separate unanimous votes by the The Marion Community Unit School District #2 school board. 
In the first vote, the board continued Baker's suspension as a high school teacher and track coach, with paid leave, for the rest of the 2021 school year. Baker was originally suspended in late April while an investigation into her comments were being made by the school board.  
In the second vote, the board also voted to accept Baker's letter of resignation as a physical education teacher at Marion High School. In her resignation letter, Baker requested that she be moved to Adams School next year. Adam School is a K-through-8 school. The board approved her request.
All this comes after Baker was accused of calling a student-athlete a racist phrase. Wednesday's special called meeting started with passionate calls for action by the community.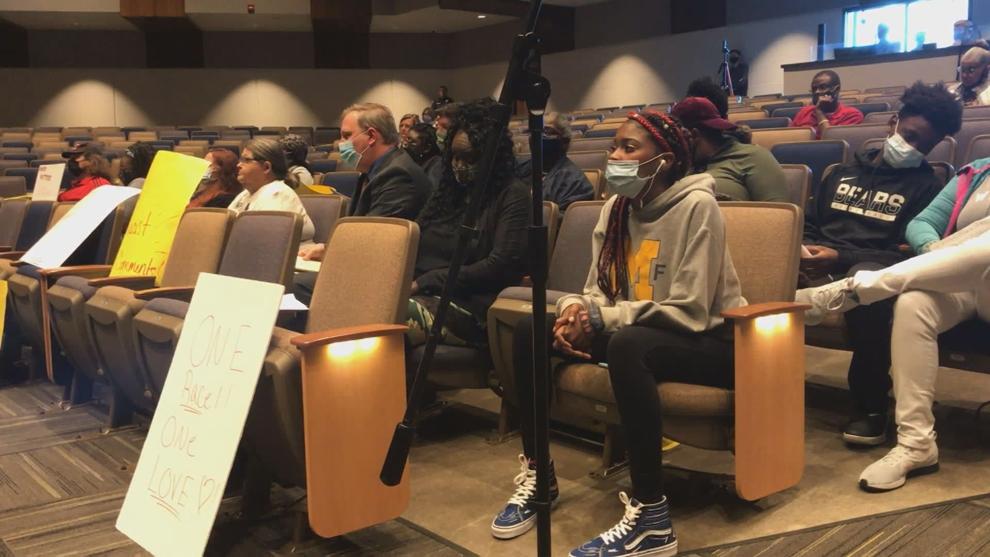 "We need to take further steps to make sure that this teacher doesn't make this type of statement again. There needs to be some type of training or she needs to be addressed," said Chastity Mays to the school board prior to the vote. 
The student's family says Baker called her a "Barefooted African from a third-world country." Protesters' signs had variations of this phrase that included the word, Black.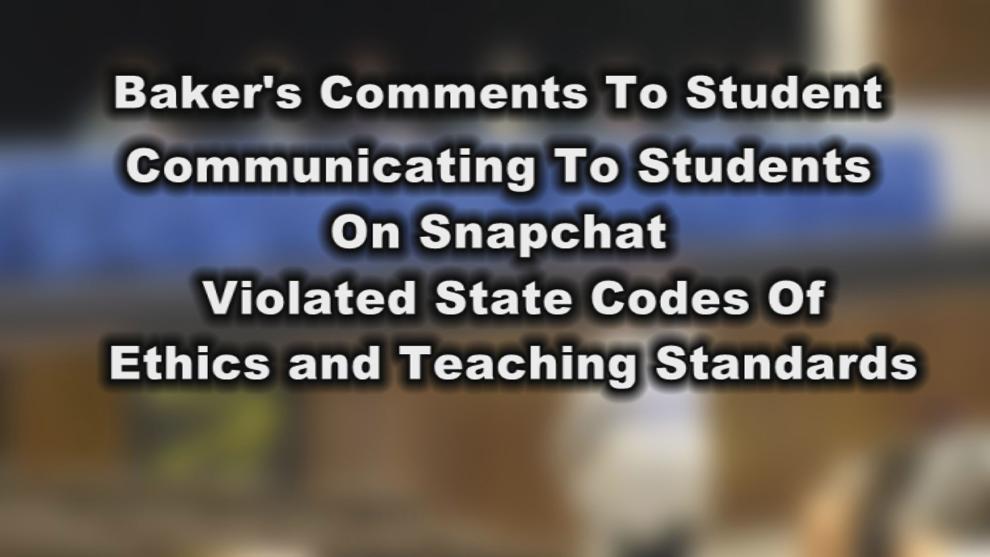 School Board President Joe Bleyer said the board's investigation doesn't align with some details of the interaction made by the 15-year-old student Amari and her family.
Bleyer said Baker never used the word Black, but the investigation revealed Baker did use the words African and third world country. Bleyer also said the phrase wasn't used by the track coach to make fun of the two Black students it was made towards.
He also refuted the family's claims that Amari was asked to turn in her uniform after Baker made the comments.
"She never was asked to turn in her uniform, she never was removed from the team, and she was encouraged to participate in track," Bleyer said.
Nonetheless, the school board voted unanimously to send Baker a letter saying she violated multiple school policies.
"You have engaged in a pattern of conduct that is unprofessional, and disruptive to the education of students," Bleyer read from the resolution. "Which if not remedied is subject to future discipline up to and including dismissal as a tenured teacher of Marion Community Unit School District 2"
The board is sending Baker, a tenured teacher, an official notice of remedial warning. It outline, as mandated by state law, a notice of charges they found her guilty of. It also included action steps to remedy the issues presented and her punishment. 
The board cited five examples of misconduct in her remedial warning. 
The first was Baker's reaction to 15-year-old Amari and another student running barefoot.
"Regardless of your intended purposes and while you indicated that you did not intend your words to be racist. The words you recently spoke were interpreted by those students and their families as degrading and hurtful," Bleyer said.
The second, Baker was communicating to students on Snapchat, a social media site.
"Rather than using district-provided and district recommended platforms, such as district email, or Remind Level One, you made it a practice to communicate with students via Snapchat and other social media platforms leading to informal and unprofessional communications," Bleyer said.
The third said she violated the Illinois Code of Ethics which requires teachers to maintain a professional relationship with students at all times.
The fourth said she violated the Illinois Professional Teaching Standards which requires teachers to model effective communication, communicating with students in a supportive manner, and effectively communicate with a diverse student population.
The fifth said she failed to develop a relationship with parents to acquire an understanding of students' lives outside of school in a professional manner that is fair and equitable.
Baker is now ordered to stop the behavior accused of not repeat it. She will remain on paid administrative leave for the rest of the 2021 school year, thus not allowing her to coach while she is on leave.
While on paid leave she has to go to training regarding equity, diversity, and inclusion. It has to be complete by the end of the school year.
The courses will include: conversation on race, institutional racism, and bias; change your mindset and then reduction to culture complexity, competency, and implicit bias; equity social justice for all; primer on racial and social justice; and introduction to culturally responsive training restorative classes; and three other courses related to race.