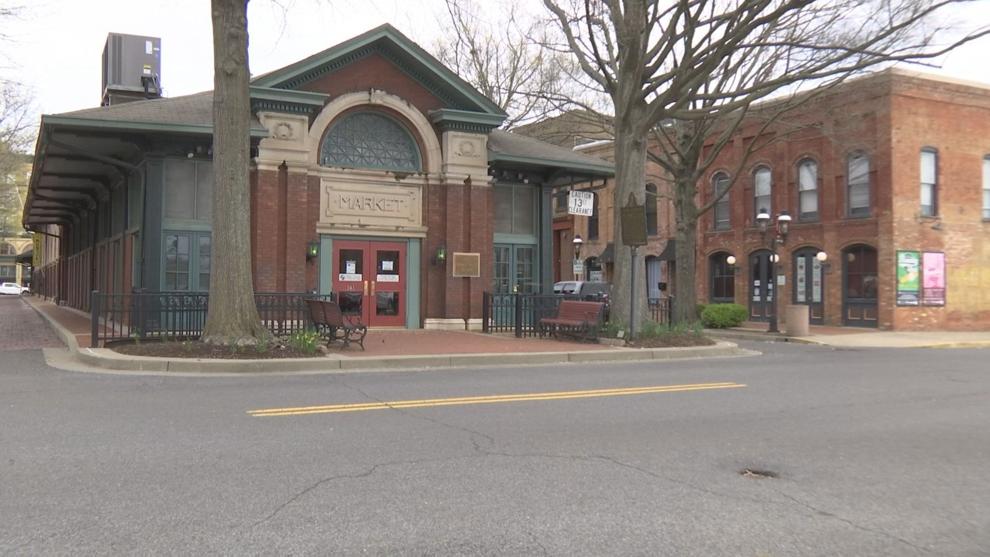 PADUCAH — What was once a dark stage is now bright again. What were once empty seats are filling back up. Market House Theatre in Paducah has resumed its indoor performances, with safety in mind.
Executive Director Michael Cochran said the theater had to shut down on March 14, 2020, because of the pandemic.
"We thought, you know, well, this would go for a couple weeks or this may go for a month or so. But we'll be back in business," Cochran said. "None of us realized we would still be dealing with this situation a year from then."
With the shutdown came a financial hit.
"We lost about a quarter of a million dollars in the last three months of April, May and June from productions that didn't happen," Cochran said. "Our educational program was right at the point where the kids had all rehearsed for many of the school shows that we sent a director out and we helped support technically.Those all got shut down. Our classes here were all about to do their showcases. They got shut down. Our dance classes were about to do their showcases. That got shut down. We probably canceled, easily, a dozen shows."
In addition, Cochran said the theater lost half of its staff in June, and has not been able to replace them.
After several months of being shut down, Market House Theatre began holding performances on an outdoor stage, where the audience had enough room to practice social distancing. Once the weather became too cold, Cochran decided it was time to have indoor performances back at the theater house.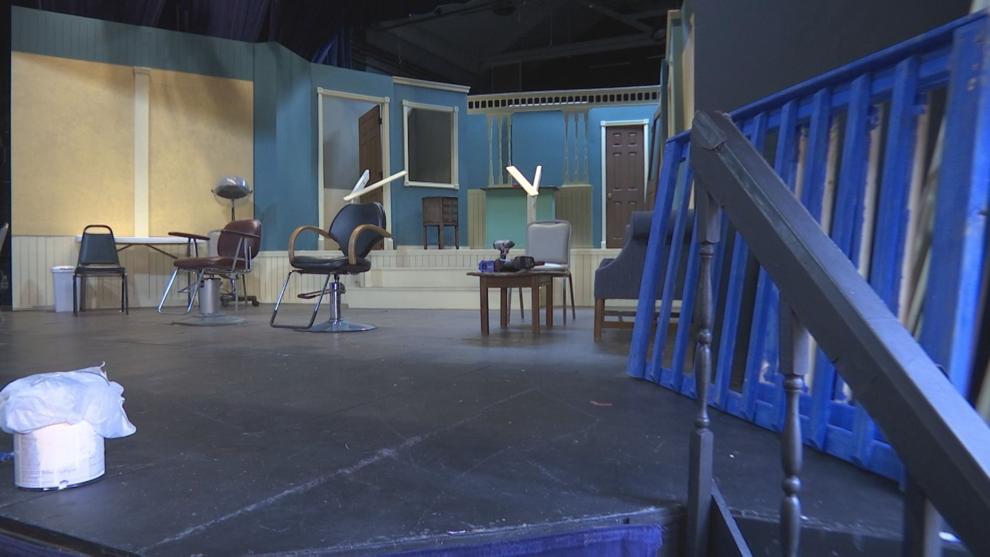 Cochran said the theater was able to have one indoor show in front of a live audience in November. But due to increased restrictions, all December shows were streamed.
"Really, it wasn't until February that we once again were back in this space doing live theatre," Cochran said.
To keep patrons safe, Market House Theatre staff practices numerous safety procedures before and during each live indoor performance.
"Before a performance, we have a Hudson sprayer that we use to spray down all of the surfaces. We actually wipe down with alcohol wipes all of the touch surfaces in the theater. Then, we come through and we spray down all of the upholstery and seats and everything else with an alcohol spray to sanitize all of that," said Cochran. "Once the audience comes in, after they come in and they start watching the show, then we clean again, out in the lobby surfaces and the restrooms. So it's cleaned again before intermission."
Market House Theatre is also operating its theater house on 25% capacity, with 50 available seats per show. Staff has removed every other row of seating, and each ticket group must maintain a minimum of two seats of space apart on each row. Furthermore, actors will be at least 12 feet apart from the audience.
"In addition, we invested about $6,000 in additional air cleaning systems to go into the brand new system that we just put in last year to scrub the air and to put more fresh air into it constantly changing," said Cochran.
All patrons, volunteers and staff must wear masks at all times inside the theater. They will also have access to hand sanitizer stations at each entrance.
To minimize the need for touch, playbills are available online. Patrons can use their phones to scan a QR code, and they will receive a link that takes them to the digital playbill.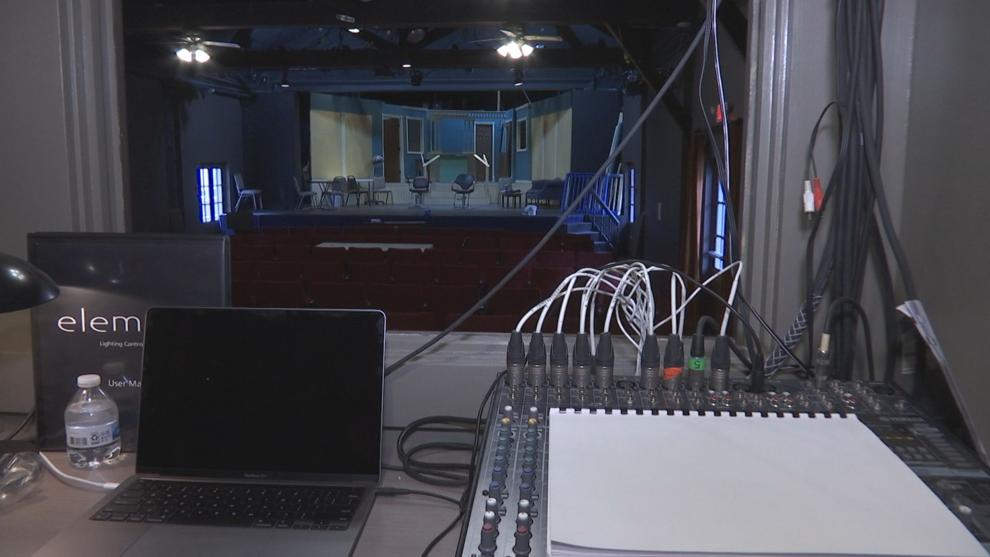 The theater has also been streaming its performances, so people have the option to watch from home. Cochran said during the theater's last show, they hired a crew with a four-camera setup.
Although indoor live performances have resumed, challenges remain. Because of the increase in lumber prices, just building sets have become more expensive.
"All of my set cost and everything else have tripled in cost. I have less staff to do, I have less audience. So we're really trying to make things continue on," Cochran said. "But I would say they can't continue like this forever."
To help offset the staff shortage, Market House Theatre is collaborating with the students at Paducah Public Schools.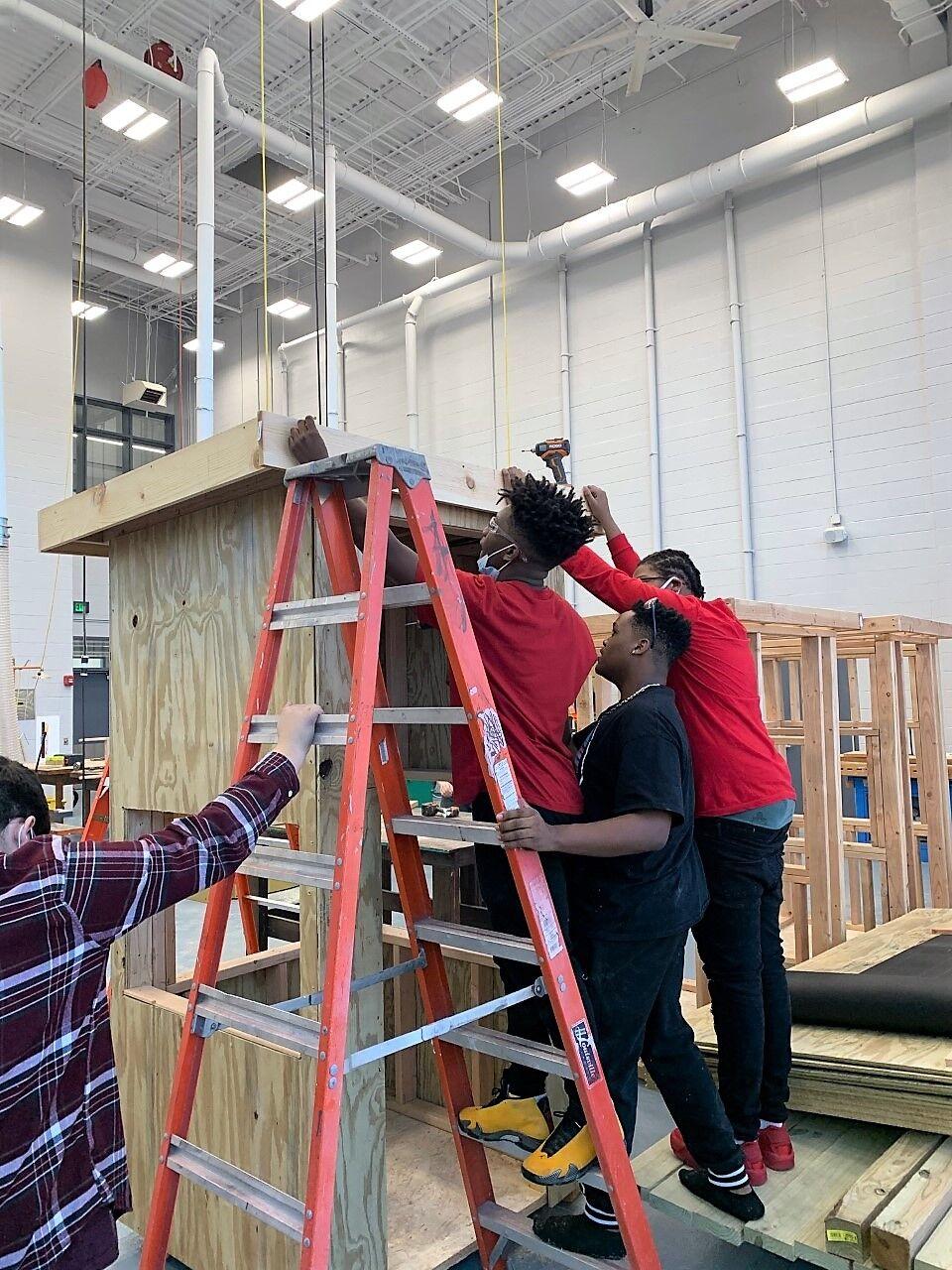 "We had the opportunity to work with the Innovation Hub and their kids to get training on doing some of the set pieces that we would have built with our staff, but I didn't have the staff," said Cochran. "So it's been a good partnership. We just started it with this show. Some of the pieces up there are things that were built by the kids at the Innovation Hub."
Despite the obstacles, Cochran remains hopeful.
"I think we've all kind of banded together in this community. All the arts groups met this week to talk about our plans for the future. We're all still not wanting to totally commit to everything. We're trying to test the waters to see how it's going to go, because it's expensive to commit to a show and to all the production costs and everything else without knowing what the future is," Cochran said. "But I am optimistic, and I think the other arts groups in town are optimistic that we are moving back in the right direction."
The Market House Theatre's next performance is called, "Steel Magnolias," which is set to run from April 8 through the 25th. Follow Market House Theatre on Facebook or visit its website for ticket information, and to learn about its upcoming summer camps lineup.
To support Market House Theatre, click here for the donation page.