MARSHALL COUNTY, KY — These are uncertain times. Schools are closed. Students are learning from home. And teachers are having to get creative.
A first year teacher shares how he is handling these unusual circumstances.
When you visit Chad Darnall's classroom, like classrooms across the state, it's unusually quiet.
"That's it. Nothing. Just electrical boxes humming," Chad said.
It's like the sound of students on spring break. Except, next week it'll still be that quiet.
"This is my classroom," he said.
Empty – because of the Covid-19 pandemic.
"I meet them here with the fist bump," Chad said. That's how he greets his students when they are there. "So we're missing out on that. I'm missing out on that," he said.
Chad teaches media arts at Marshall County High School.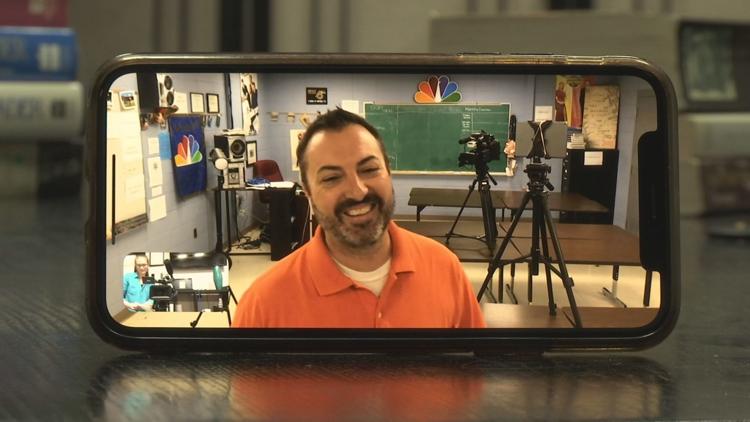 You may recognize his camera skills. He used to be the assistant chief photojournalist at Local 6. He won many awards during his time with us.
Now, he's taking what he knows and teaching it to the next generation.
He showed us where they shoot their daily newscast, "The Morning Marshall."
"This is the green screen. Of course, you have to have a green screen," he said.
It's Chad's first year as a teacher. Just when he thought he was getting the hang of things, the coronavirus pandemic hit, and everything changed.
"I was kind of in a groove, I guess you could say, for a while. I'm not going to say I figured this thing out, but I did feel more comfortable. And so, but now that it has all changed, I have a lot more questions," Chad said.
Chad's younger brother, Brad Darnall, has got answers.
"For that first week, about every hour I would get a facetime call from Chad," Brad said.
Brad has been a teacher for 16-years. He's done these nontraditional instruction days in the past, but never for this long.
"It's been crazy. Obviously as teachers, what we thrive on is being in the classroom with those kids. So trying to keep that interaction and encouragement that I would try to give them if they were in my classroom, but doing it from afar," he said. "So it's just different in some sense, but the kids are resilient, teachers are resourceful and we're going to make this work."
With students now working from home, Chad had to get creative. The students now make "The Morning Marshall: NTI Edition."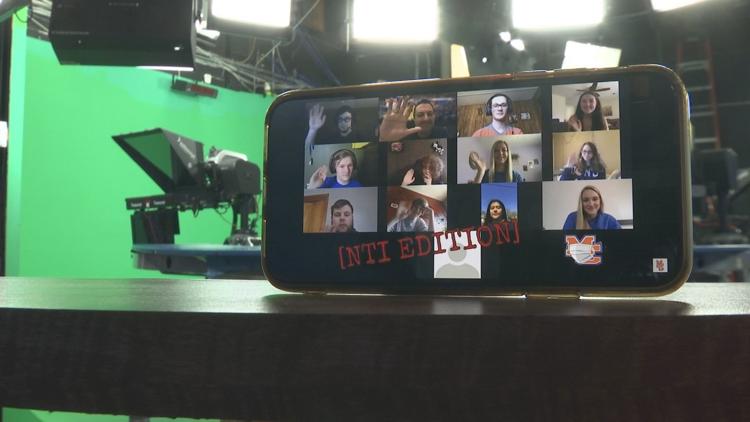 "They definitely are learning, even though they are home," Chad said.
The students are still picking the stories, writing the scripts and making the graphics. They're just not in the classroom.
"Yes, it's more difficult than what it would be here, and there are some things that we can't teach. But they're also learning some things that we couldn't teach if they were here, so I think it's a good trade off," Chad said.
So for now, his classroom will remain quiet.
Chad said the goal now is for students to produce at least one newscast a week. If you'd like to see what the students are reporting on this week, click here.