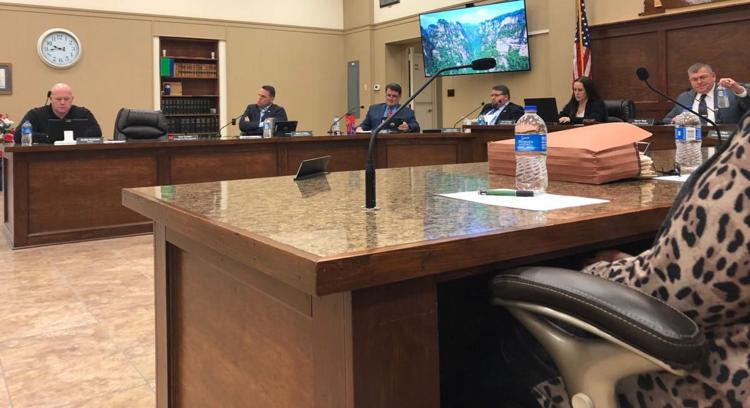 MARSHALL COUNTY, KY - A memo from Marshall County Judge Executive Kevin Neal says the second reading and vote on the county's second amendment ordinance will not happen on January 7th as originally planned.
The memo was posted on the Marshall County Fiscal Court Facebook page Friday night. In the memo Judge Neal says he and Marshall County Sheriff Eddie McQuire traveled to Frankfort on Friday to meet with Kentucky Attorney General Daniel Cameron and lawyers with his office. The purpose of the meeting was to make sure the ordinance does not violate state law.
Neal says Cameron expressed strong support for the second amendment, and told Neal he would work with the Fiscal Court, and County Attorney Jason Darnall through this process. The memo also says that a revised ordinance will be crafted and presented to the fiscal court for a vote in the coming weeks. A specific date on when that new ordinance will be finished was not given. 
In a statement sent to Local 6 Marshall County Attorney Jason Darnall says quote: "As I stated at the fiscal court meeting on December 17, 2019, I am more than happy to work on drafting an ordinance that will be both a statement on the defense of Second Amendment rights in Marshall County, and also be a permissible action under the law for this fiscal court to take.  Attorney General Cameron and his office apparently saw some of the same issues I did with the original ordinance, and we simply have to work together along with Judge Neal and the court members to get those issues ironed out. I have already been in contact with the attorney general's office with some initial thoughts on a revision and look forward to working with them on putting together a viable ordinance that will withstand any possible court challenges."
Some County Commissioners are responding to the memo too. Commissioner Justin Lamb said in a statement: "The Constitution is clear: the right to keep and bear arms shall not be infringed. I will be an unyielding supporter of appropriate measures that further protect the 2nd amendment rights of the people of Marshall County." 
You can read the full memo Judge Neal wrote bellow.