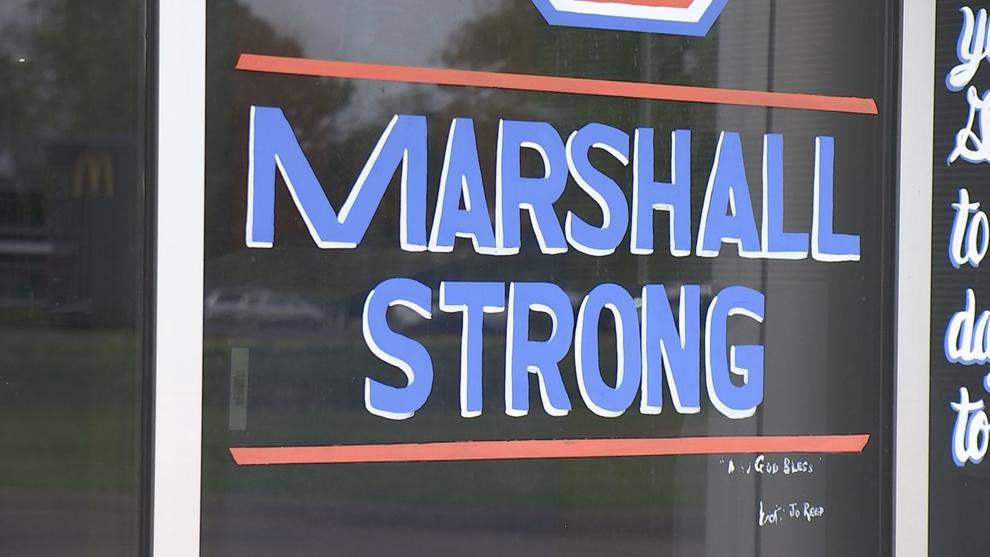 MARSHALL COUNTY, KY — Marshall County High School is receiving a $408,599 Anti-terrorism and Emergency Assistance Program grant to help survivors of the 2018 high school mass shooting. 
Gov. Andy Beshear and the Kentucky Justice and Public Safety Cabinet made the announcement and says the Justice Department's Office for Victims of Crime provided the award. 
The governor's administration says the funding will expand academic accommodations for survivors who no longer feel safe attending school in-person and will preserve condolence gifts and mail sent to the school after the shooting so survivors can continue to access them for emotional support. 
"We continue to mourn for the two young lives that were taken and the many who are forever changed by this terrible day," said Gov. Beshear. "Please continue to support and pray for the survivors as they fight to heal and recover. I want to thank the Office of Victims of Crime for helping with the healing process by funding critical programs for the school."
In order to meet the educational needs of some students, the district launched an online, off-campus program called MC@Home, and a significant portion of the AEAP award will fund a full-time director and teacher and a part-time school counselor for the program.
Additionally, the governor says the funds will help the Marshall County Board of Education and the Marshall County Public Library make the #MarshallStrong Archive, which will offer an opportunity for students to access support items, such as letters and gifts that were sent to the high school following the shooting. 
The project also includes Community Table events that allow survivor and community voices to help shape the recovery process, along with subsequent follow-up surveys to assess the community's continuing needs.
"I commend Marshall County for providing critical resources and support as this community fights to become stronger than ever before. The state, working with many partners, will continue to explore opportunities to extend and enhance services to each survivor, student and educator affected by this violent crime," said Cabinet Secretary Mary Noble.
Since 1995, Office for Victims of Crime Anti-terrorism and Emergency Assistance Program grants have provided supplemental support to victims and jurisdictions that have experienced incidents of terrorism or mass violence.