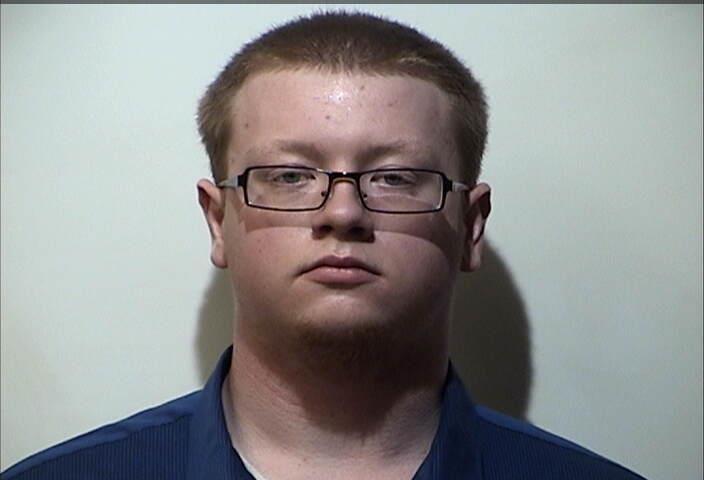 UPDATE- Gabriel Parker has been found guilty of two counts of murder and received two life sentences in prison.
Parker will receive an additional 70 years in prison for 14 counts of assault. He will be eligible for parole in 20 years.
______________________________________________________________
UPDATE — Bailey Holt's parents were the last of the victims and families to speak. 
The Commonwealth is asking the court to impose a sentence of life in prison as punishment of these crimes. 
---
UPDATE — Bailey Holt's parents are speaking now — starting off by sharing their favorite memories of their daughter, who was killed by Gabriel Parker during a school shooing.
"I can't fathom what she witnessed or felt that day. I will never understand the acts of evil that took her from us," says Bailey Holt's mother, Secret Holt.
Mrs. Holt then addresses Parker. "To Mr. Parker, I want to tell you what you took away from us. You took away the little girl that called me momma for the first time, a big sister to Lilly, a granddaughter, niece, cousin and a dear friend to so many. She was the most precious, beautiful, and selfless soul on this Earth and you took her from us. She was absolutely perfect in every way. She was my best friend and we looked forward to doing so many things together."
---
UPDATE — More parents continue to share their emotional stories. Bailey Holt's and Preston Cope's parents are expected to speak last.
"The thing we miss about Preston is watching him grow up to be the fine young man he would have become," says Brian Cope, father of Preston Cope. "Missing out on first dances, academic awards, scholarships, driving for the first time, graduation, marriage and grandchildren. I long for those days of playing catch in the front yard with Preston. He worked so hard at baseball and he just wanted to be a good teammate." 
---
UPDATE (1:30 p.m.) — Stephanie Ives is the next to speak. Stephanie is the mother of Griffin Ives, who was one of the 14 students injured. 
"Mr. Parker's actions were selfish and beyond cruel. He took the lives of two precious and innocent children," says Ives. "His actions that day were evil." 
---
UPDATE — Mason Cosner is the first victim to speak in the sentencing. 
Cosner describes the physical and mental trauma he went through in the shooting. 
"There's a side of me that wants to watch Gabe be in jail for the rest of his life, but there's also a side of me that hopes that he may to find God in jail and find peace for himself," says Cosner. "But when you do something like this, you should never have freedom. If you can make that kind of decision to start taking lives or attempt to take the lives of others then you are old enough to sit in jail to pay the consequences. I believe he should spend the rest of his life in jail."  
Mason Cosner just addressed the courtroom, talking about the injures he received in the shooting and how it's impacted his family. Now Stephanie Ives is speaking out about the injures her son, another MCHS student,… https://t.co/a29htHxA9E

— Brianna Clark (@Brianna___Clark) June 12, 2020
---
MARSHALL COUNTY, KY — On April 28, 2020, Gabriel Parker pleaded guilty to two counts of murder and 14 counts of assault related to the 2018 Marshall County High School shooting. 
The victims and their families enter the courtroom again Friday, but this time, it's their voices that will be heard. 
There is expected to be nine victims speak today at the sentencing. 
Local 6's Brianna Clark is also there giving regular updates. 
It's going to be an emotional day in Marshall County. In about an hour, victims and their families will be inside this building, speaking directly to the young man who killed two students and injured several others during a shooting rampage at Marshall County High School.
.
. pic.twitter.com/xf7UoDc65A

— Brianna Clark (@Brianna___Clark) June 12, 2020