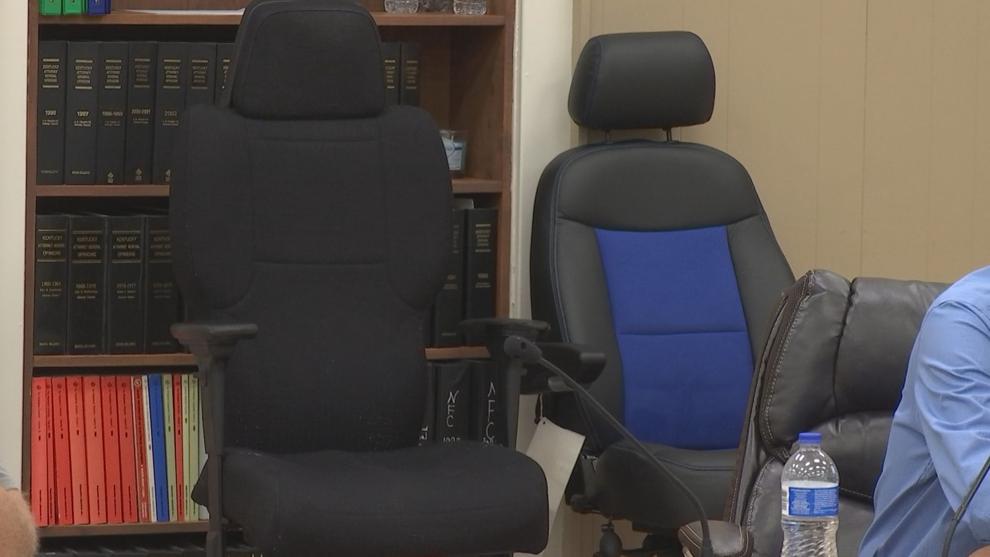 MARSHALL COUNTY, KY — The Marshall County E-911 center is a major topic of discussion for the county's fiscal court. Commissioners are caught up on providing new 24-hour chairs for the facility. The problem is the chairs are at the E-911 center, but the fiscal court hasn't signed off on paying for them. Judge Executive Kevin Neal is adamant that the chairs are necessary for the center.
"If they want that chair, and we negotiated a heck of a price for that chair. We're in a position to get them what they need," Neal said. 
The deal on the table is to buy seven chairs at a little less than $2,200 per chair. That's around $15,000 total. Brian Fitzpatrick, a representative from Evans Consoles who is selling the chairs to Marshall County, says sending them back will cost $5,000 and could result in a lawsuit. 
"I'm a little reluctant to continue working on the project right now until I have some assurance, as a representative of Evans, my company's going to get paid," Fitzpatrick said. 
Commissioner Kevin Spraggs wants to look at cheaper options. He doesn't believe its fiscally responsible to use that much in taxpayer dollars on seven chairs.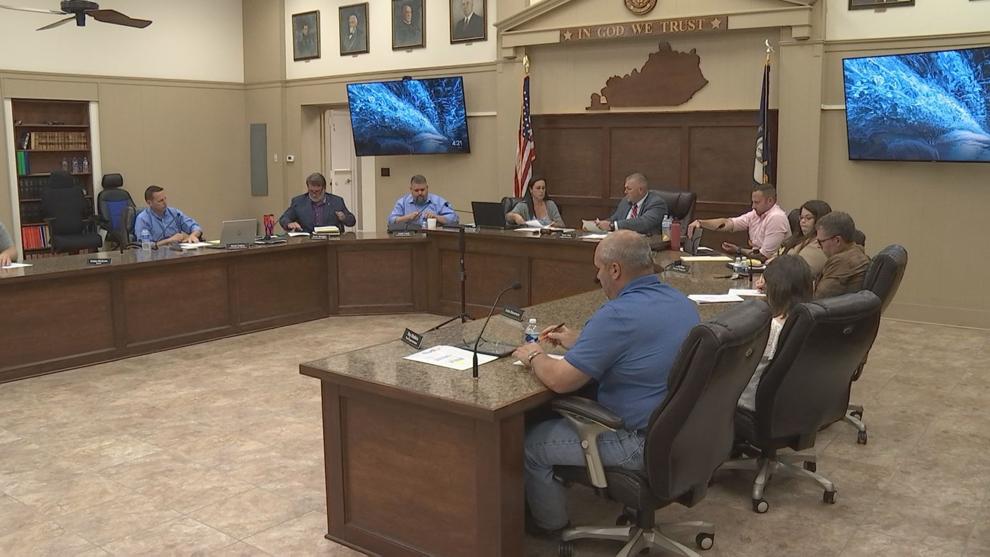 "I'm not for that chair anymore than I was the other day," Spraggs said. "Especially not after the information I have in front of me."
Commissioners Monti Collins and Justin Lamb asked for more time to read the return policy for the chairs.
"This is information that we did not have until today. I agree absolutely, and it makes a difference to me," Collins said. "If it didn't, I would just say no and forget it."
"We're not here for us. We're here for the people, and I'm doing my due diligence of looking through it," Lamb said. 
The Marshall County Fiscal Court will have a special called meeting at 9 a.m. on June 22.