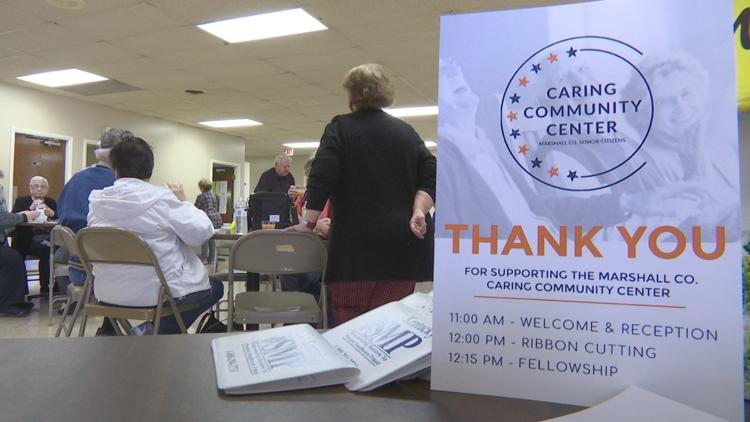 BENTON, KY — A gathering place for seniors is now a gathering place for all. After being closed for six months, the Marshall County Senior Citizens Center in Benton, Kentucky, has reopened as the Caring Community Center.
The center closed on July 1, 2019, after the Marshall County Senior Citizens board learned the fiscal court was considering reducing the amount of grant money for nonprofits. Ultimately, the budget that passed included $125,000 to be divvied among county nonprofits, $75,000 less than the previous fiscal year.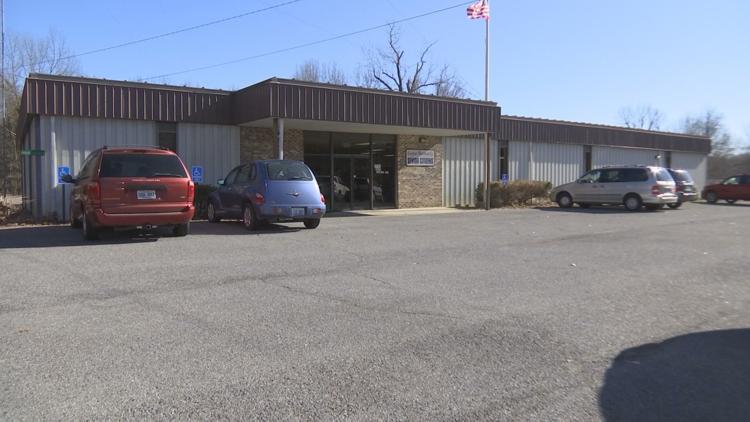 Of the $125,000 approved for nonprofits, $30,000 — divided into monthly payments — would go to Marshall County Senior Citizens. But Board Chairman Ken Lewis said that was not enough to sustain the senior center, especially because the center handled delivering meals to home-bound seniors.
In addition, the center provided daily lunches on location, as well as fitness classes, fellowship, and educational opportunities. Lewis said several agencies, like the county health department and the sheriff's office, visited the center on a monthly basis to teach seniors about health, insurance, scams and other information.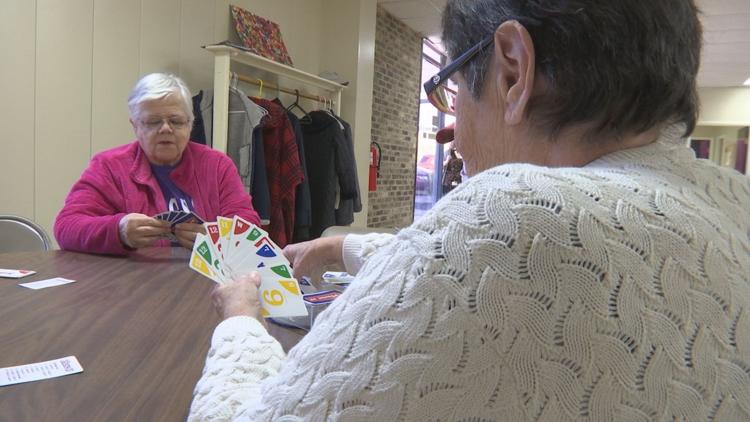 Lewis said he was devastated when the center closed in July.
"It was like taking a part of my heart away. It's just something that I had been doing every day. Then all of a sudden, it wasn't here," said Lewis. "And it's kind of like losing a family member, because I had a lot of friends. We played cards, and we did activities every day. And it was just hard to get rid of it. It's just like losing part of yourself."
After the center closed, the community worked together to bring it back. Greg Carlton, a concerned citizen who is now a board member at Marshall County Senior Citizens, said conversations have been ongoing with county and city leaders, various agencies, businesses and individuals.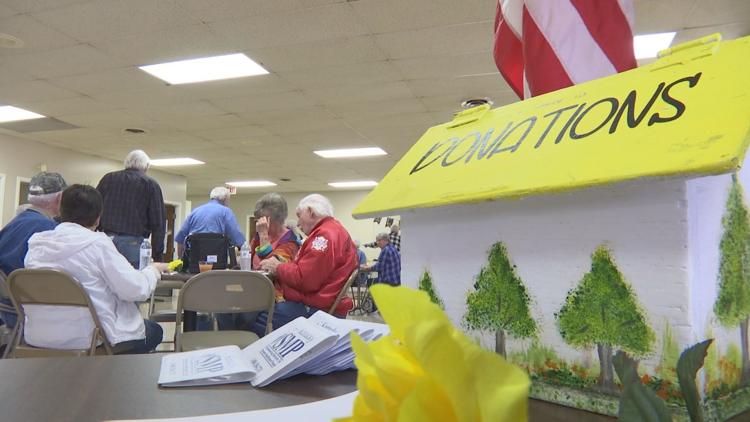 "We had weekly meetings starting in July. We've had an average of 20 or 30 people per meeting. We've had as many as 50 in a meeting before," said Carlton.
In addition to those meetings, there has been a lot of fundraising.
"We've had businesses like The Copper Kettle, who worked at the Barbecue on the River to help raise funds," said Carlton. "We've had individuals and businesses donate several thousand dollars toward this cause."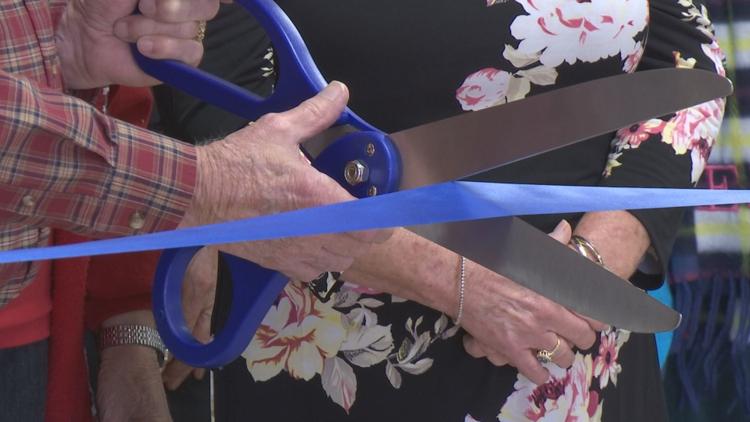 All that paid off. On Wednesday, the center officially reopened and celebrated with a ribbon-cutting ceremony. Only this time, it's been remodeled and re-branded as the Caring Community Center. From now on, people of all ages — not just seniors — can stop by and enjoy lunch, or take part in the fitness classes, education programs and other activities.
"You might be 30 years old and live at home alone, and not have anybody to associate with during the day. But now, they have a place they can come," said Lewis. "We have food. They can play games. They receive education, whatever they want."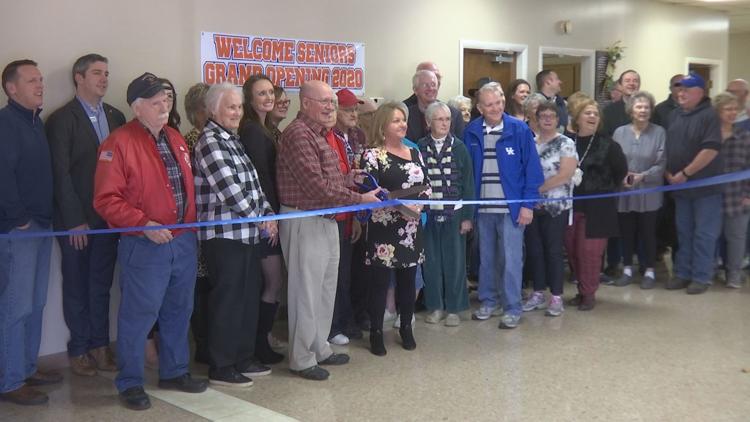 Bernie Lydick, who has been going to the center since 2000, said she was surprised it was able to reopen. She's also glad that it's now a community center that welcomes other age groups.
"I think it's great," said Lydick. "Because it gives people places to go if they don't have any family or anything."
The fiscal court is continuing to fund Marshall County Senior Citizens with $3,000 a month though June, to help cover utilities and other costs at the Caring Community Center. But Carlton said the goal is to eventually make the center self-sustaining. To make that happen, Marshall County Senior Citizens will be holding fundraisers and events throughout the year.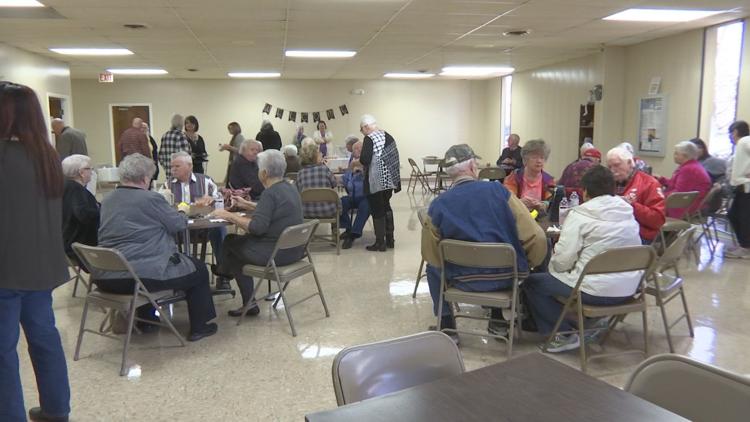 The next fundraising event will be a breakfast at the Caring Community Center on Jan. 31 from around 6 a.m. to 9 a.m. Although the meals will be free, donations will be welcome.
Carlton said people an also donate by writing checks made out to Marshall County Senior Citizens, Inc., and mailing them to 1713 Golf Course Rd, Benton, Kentucky 42025.
People can also visit any Community Financial Services Bank (CFSB) location and donate to Marshall County Senior Citizens, Inc.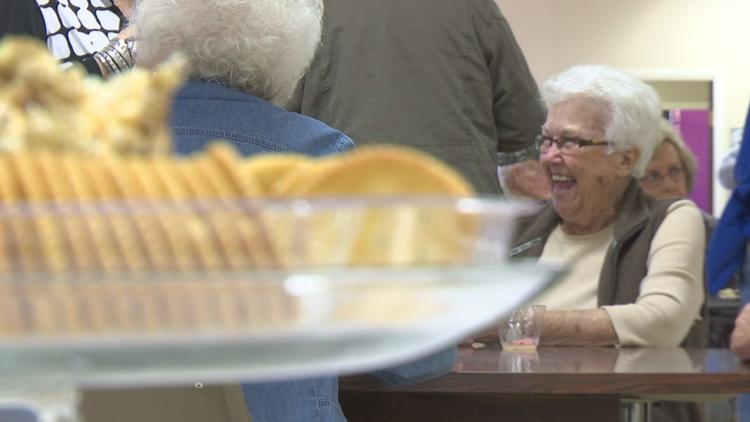 In addition, Carlton said they hope to have bingo gaming set up by March or April.
The Caring Community Center is located at 1713 Golf Course Road in Benton. Its hours are 10 a.m. to 3 p.m., Mondays through Fridays.
Although the center has reopened, the Purchase Area Development District (PADD) will continue to offer senior services — like telephone reassurance and health promotion — through its office at Marcella's Kitchen.
The health and fitness programs through PADD are open to Marshall County seniors 60 or older, as well as people with disabilities. Anyone interested in signing up for programs can contact Randi Nuckols, director of the Virtual Marshall County Senior Center, at 270-727-7457. Her office hours are from 8 a.m. to noon Mondays through Fridays. You can also call PADD at 270-247-7171.
Meanwhile, the Paducah-McCracken County Senior Center will continue to prepare meals that get delivered to Marshall County seniors, through a contract with PADD.