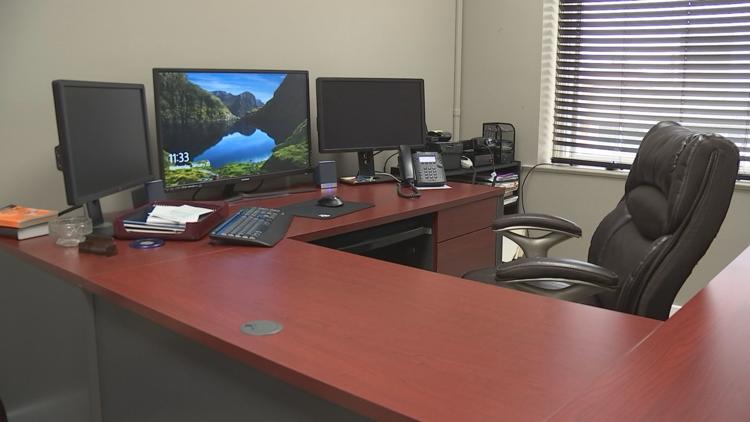 MARSHALL COUNTY, KY — Marshall County Judge Executive Kevin Neal has announced he's accepting resumes for emergency management director, after firing previous director Curt Curtner.
The Marshall County Fiscal Court Facebook page posted Wednesday afternoon that resumes need to be submitted to Deputy Judge Executive Brad Warning via email no later than noon on Friday, Jan. 31.
The post says, among the requirements, "The director shall be routinely available to respond to emergency scenes, command posts, or emergency operations centers to coordinate emergency response of all local public and private agencies and organizations; to perform necessary administrative, planning, and organizational duties; to complete and submit required reports, records, emergency operations plans, and documents; to attend required training; and to attend meetings convened by the County Judge/Executive or the area manager of the division."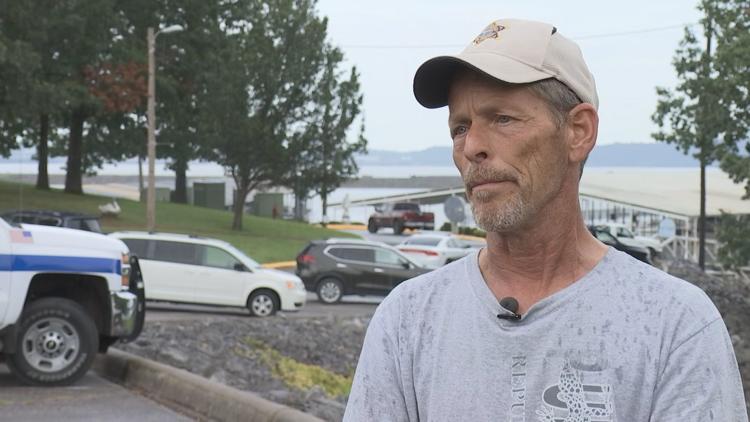 On Tuesday, Neal announced in a news release that Curtner "has been relieved of his duties" effective that day.
"Public safety in Marshall County continues to be of utmost importance for my administration," Neal said in a statement. "As advancements in emergency response progress and requirements for more policy implementation becomes necessary to protect our community, we have identified a need for a full time commitment to the Emergency Management department. It is our commitment to always make the safety of our citizens a priority."
But a colleague of Curtner's told Local 6 that Curtner did work full time as Marshall County Emergency Management Agency director, with office hours of 8 a.m. to 4:30 p.m. Curtner also served as deputy coroner, but he was on call during overnight hours for that position, the colleague said. Curtner had served as emergency management director since August 2015.
Local 6 called and texted Neal about the firing, but he did not respond. Local 6 also went to his office, but was told he would not comment.
Curtner's dismissal was unexpected for many people, including Marshall County Commissioners Monti Collins and Kevin Spraggs.
"I was surprised, but simply because I wasn't aware of it. I found out, I guess, at the same time everyone else did," Collins said.
Spraggs posted on Facebook, in part, "I certainly didn't see this coming as I always felt that Mr. Curtner was doing a great job."
Collins explained that the emergency management director is a position that is appointed by the judge executive, not voted on by the Marshall County Fiscal Court. As a result, the firing did not go through the fiscal court either.
"I have all the respect in the world for Curt. I've known for Curt for several years, personally and professionally, and think the world of Curt and his family," Collins said. "Of course, he has two sons that are both law enforcement officers — one in the city of Benton, one for the county. And I always think that speaks volumes, when your children see how involved you are in the community, and in turn become involved in the community like his children have."
Collins also told Local 6 about Curtner's impact to the community.
"He's been an integral part of the emergency services for a number of years, whether it'd be as a volunteer or as the director. And I certainly thank him for that," Collins said. "I also, quite honestly, selfishly hope that he remains involved in whatever capacity he feels comfortable with, because I feel like he has been an asset to our emergency services for years. And hopefully, that will not change."
Local 6 could not reach Curtner for comment. But he did post the following on Facebook:
"Thank you all for the friendships and fellowship as your County Emergency Management Director. Most know I love to serve my community, however, starting at 4:30pm I will no longer be that guy, I was relieved of that duty. Please support my deputy director and admin assistant. Stay Safe out there."