PADUCAH — Martha's Vineyard in Paducah feeds thousands of people in the community who are home-bound and in need.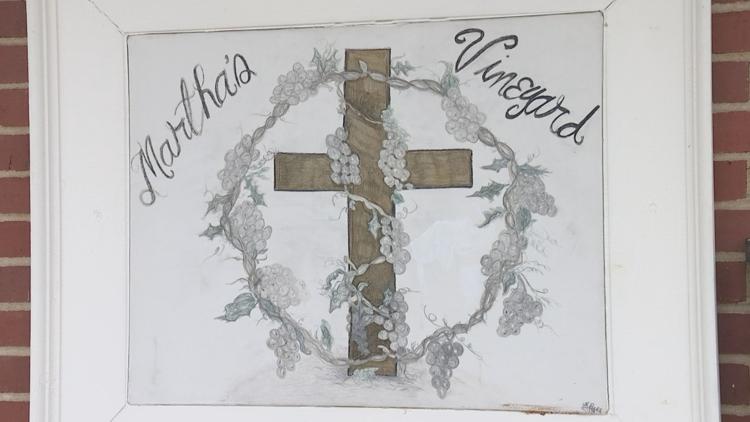 The nonprofit mission's 30th annual Thanksgiving feast is coming up, and it needs your help.
Martha's Vineyard founder Martha Bell says, for her, the Thanksgiving feast is all about not only being thankful for what we have, but being thankful for the people we can help. The dinner has grown over the years. The kitchen will make meals for about 5,000 people. 
Bell says cooking for that many people triples their utility bill, so donations to help pay for that would go a long way.
"It doesn't matter if you're partaking of the meal, or if you're cleaning the tables, or if you're the greeter at the door, or if you're answering the phone," Bell said. "Everybody has a part, and everyone fits in."
The carryout room is where the volunteers package the meals to be delivered. Bell says on Thanksgiving, they serve about 3,000 people in deliveries alone.
The mission is in need of more turkey and cranberry sauce. Bell says the most rewarding part is seeing how the meals touch people's lives.
"I don't see any poor people," Bell said. "I don't see any rich people. I just see us as all of one of God's big family of people that associate together to help each other."
With the community's help, she hopes to make this a successful Thanksgiving.
Martha's Vineyard will serve its Thanksgiving feast at 11 a.m. on Nov. 28. Bell says if you want to help donate toward the utility bills, you can send a check to Martha's Vineyard at P.O. Box 807, Paducah, KY 42002
She says you can also stop by and leave the donation with her. Volunteers for cooking and delivering the meals are still needed.
Martha's Vineyard is at 1100 North 12th St. in Paducah.