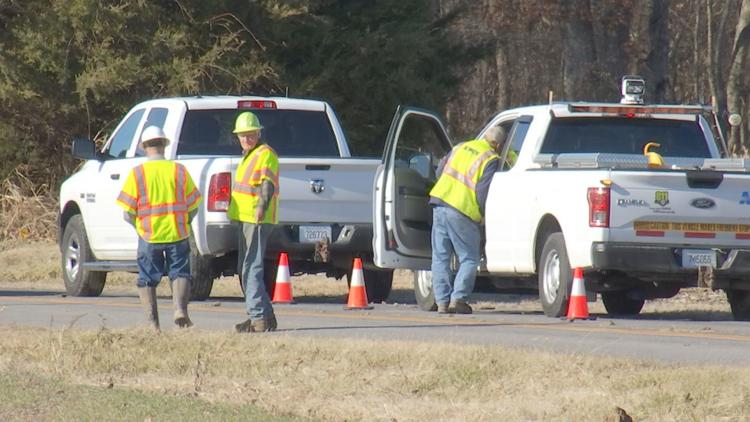 MCCRACKEN COUNTY, KY — A large gas leak in McCracken County had neighbors in the community worried about their safety. 
Crews with Atmos Energy were working to fix a gas leak that happened early Thursday afternoon. The fire department blocked off the intersection of Carneal Road and Metropolis Lake Road. 
The leak happened when a contractor cut into a large gas line.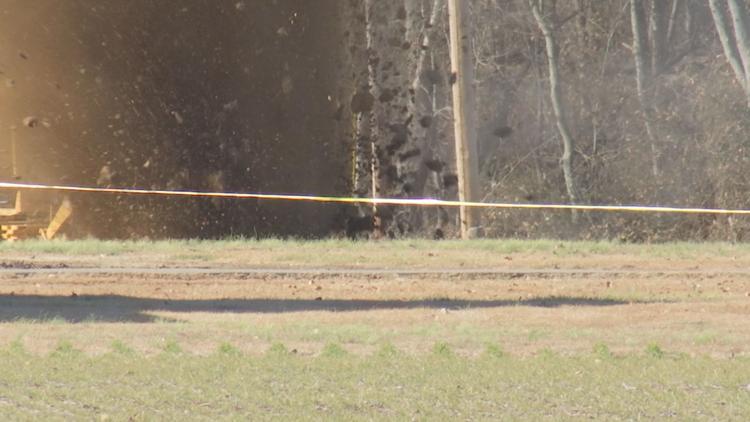 The scenario forced James White to leave his home, and left others with their gas shut off.
"You don't know. All it's going to take is a spark or something to set this thing off," said White. 
The massive gas leak happened near White's front yard. His neighbor was visiting him when they were both rushed out of his house because of the gas leak.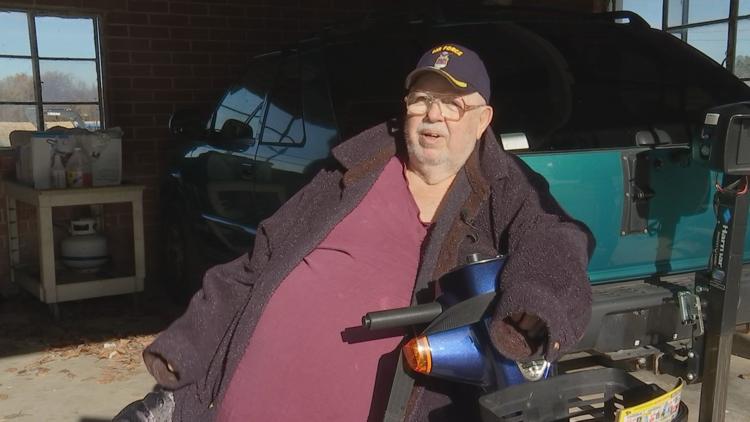 "I just heard a big boom and a hiss and a thing, and next thing I knew they were knocking on the door telling us we had to leave," said White.
White's neighbor, Rocky Farrar, is a disabled veteran who has trouble getting around. After leaving White's house, he decided to take shelter in his car port.
"Yeah, I was out there on the road a while ago with the guys, but it was too cold out there, that wind blowing, so I had to get in here, where it's blocked," said Farrar. "They didn't want me to go in the house, but I had to at least get this far. It's too cold out there for me."
Star Construction was doing utility work Thursday morning. The company said they were 6 feet away from where the gas line was marked by the gas company, Atmos Energy, when the line was ruptured.
Atmos Energy said its concern is getting the gas leak shut off, and the company will investigate afterward.
The McCracken County Emergency Management Agency said around 6 p.m. Thursday that the area will remain closed for three more hours.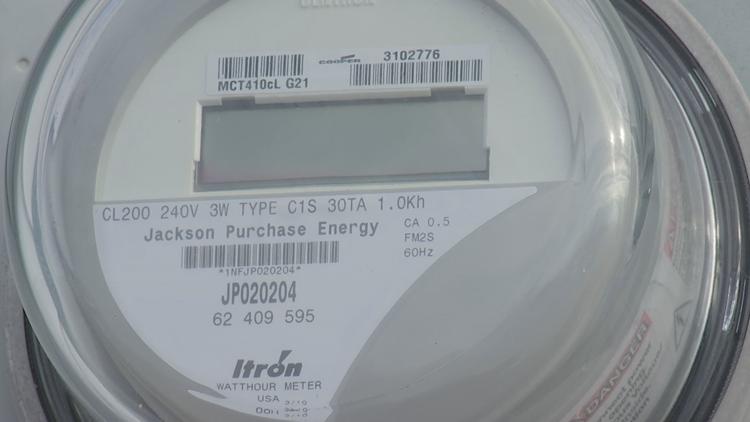 Jackson Purchase Energy turned off electricity on Carneal Road, the area where the leak happened, for fear of a spark or explosion from electric lines.
The electricity for most of the area was turned back on around 3 p.m. They worked to complete the rest hours later.