MAYFIELD, KY — People and businesses on Mayfield's court square are cleaning up after brutal storms Friday.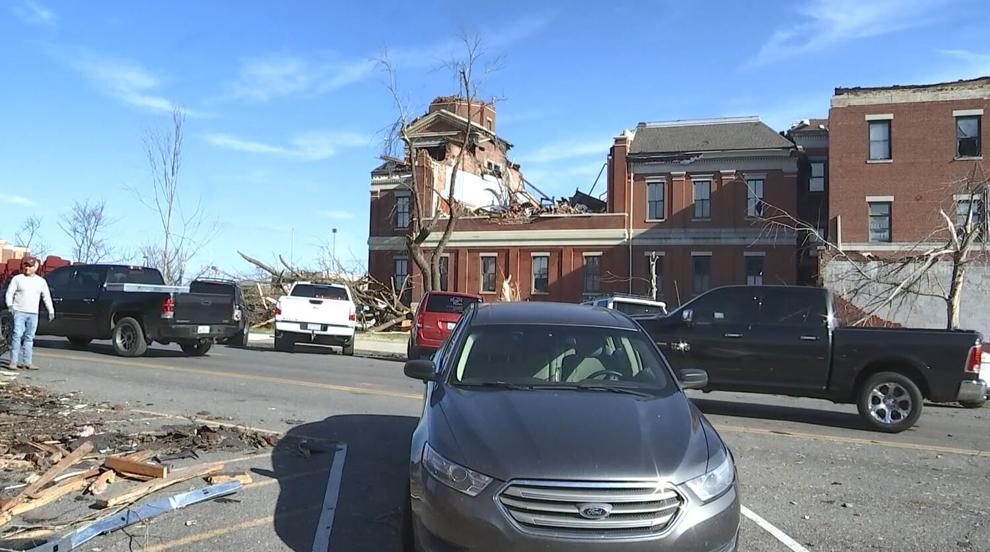 People there say they knew the decades-old buildings would not last forever, but they didn't want to see some of them go like this. The courthouse, jail, post office, churches, businesses and the Hall Hotel all took the brunt of the blow.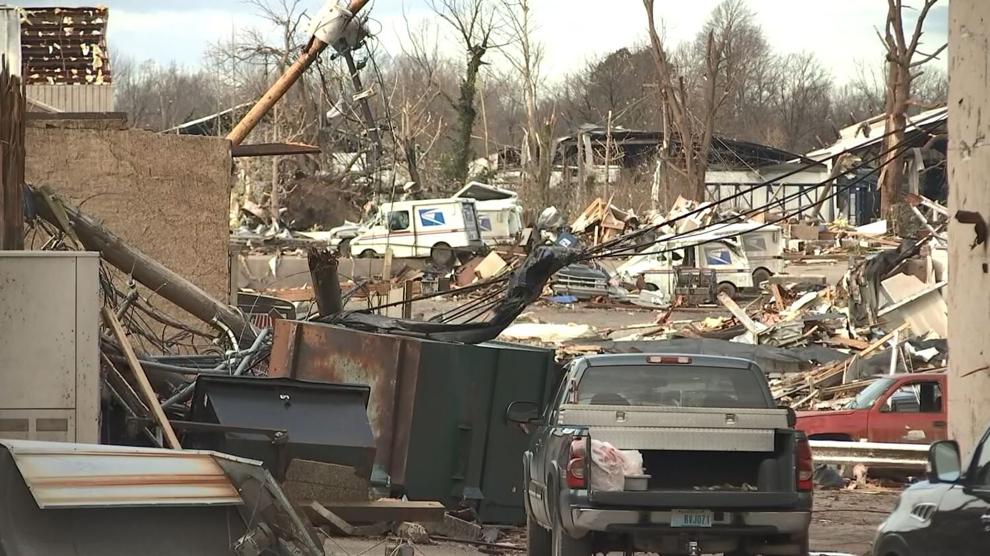 "It was just devastating, and all I could think about is the whole building collapse," says A. J. Marinello. He had a marketing business in the basement of the hotel. He couldn't believe it when he opened the door and discovered everything in place.
"It was a big relief," he says. "I was shocked when I was driving into town it looked like I was driving into a war zone."
Upstairs, Rita's Cafe wasn't as lucky. Debris covered a table of baby shower decorations and treats that had been planned for the.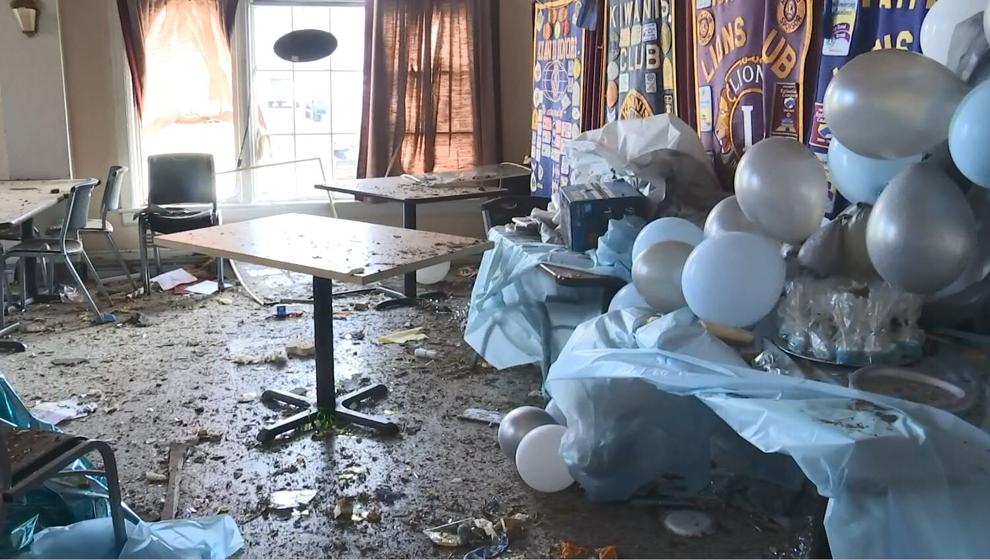 Nearby at the Graves County Jail, windows were blow out and crews carried out what they could. According to Sheriff John Hayden, courthouse operations will have to be moved temporarily. He also says inmates were moved safely from the jail to McCracken and Christian counties.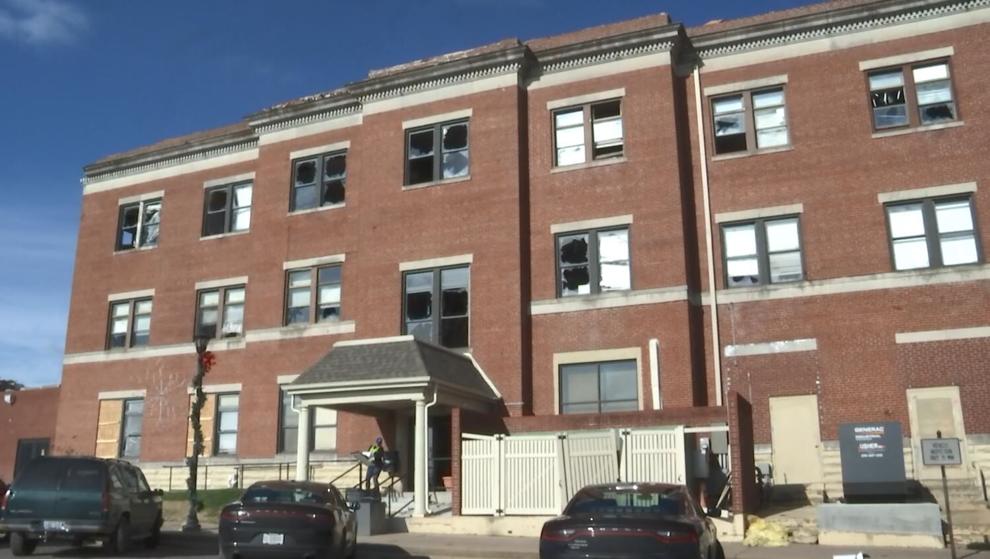 Just across the street, Yahweh Baptist Church. Pastor Bob Waldridge says they will have service Sunday somewhere, despite losing their church building to the storm.
"It's sad, because the west side of the square was the only side left with original buildings," he says. "You hear about these things, and you want to prepare. It was raining hard, so most of the roof was gone. The back of the church is gone. A lot of love: That's what it's going to take to help us and other rebuild. And we will."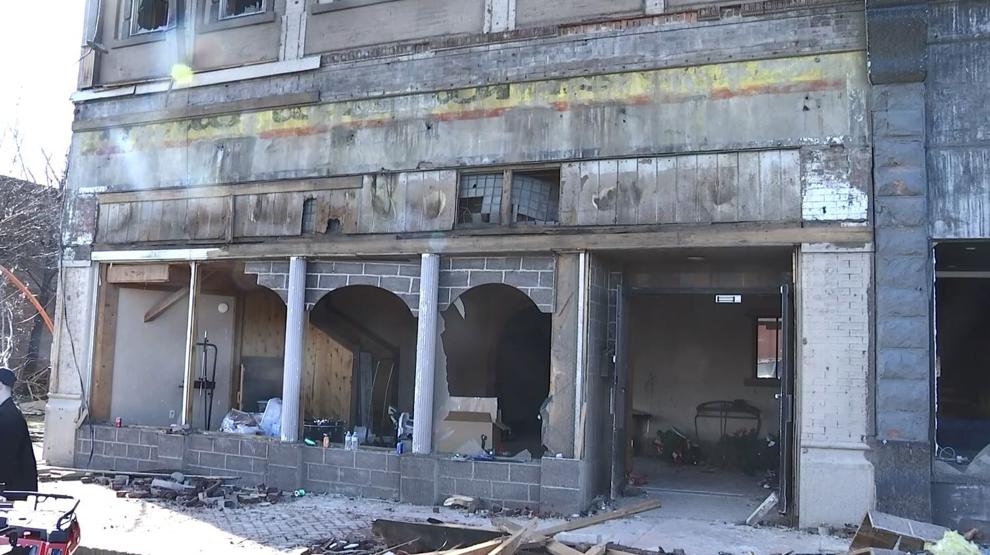 Waldridge says two young members of that church are in the hospital with injuries after they were found in the woods behind their house. He says they're just one example of families hurting and in need of prayer.
Click here for a list of drop-off