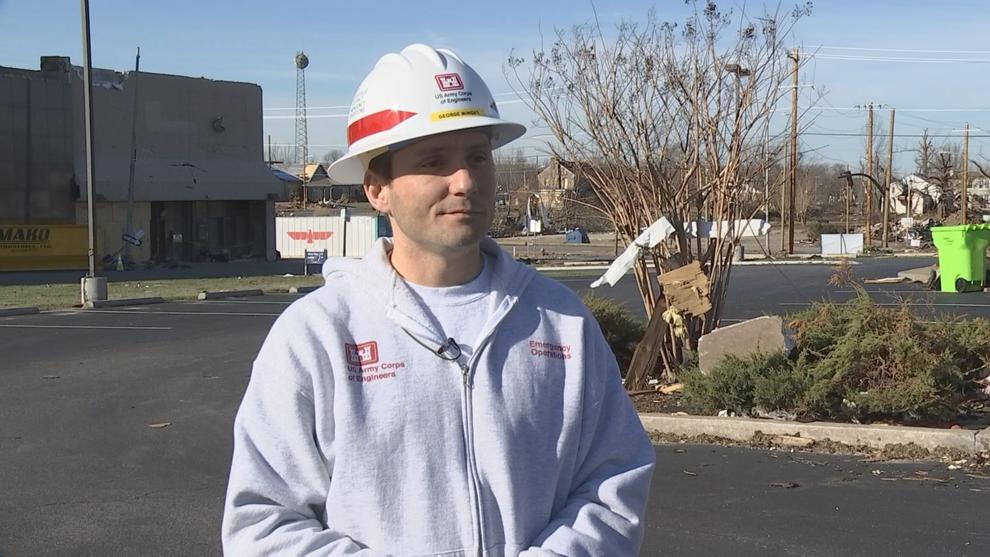 MAYFIELD, KY — Storm debris removal in Mayfield is in full swing. The US Army Corps of Engineers has provided updated figures on the progress made so far. 
As of 4:30 p.m. Wednesday, the Corps says 72,207 total cubic yards of debris has been moved, incuding 31,477 cubic yards of construction debris and 40,370 cubic yards of vegetation debris. 
While that's a lot of debris, it's just 3.6% of the 2 million cubic yards of debris they plan to remove. Once it reaches that goal, it will have gathered enough debris to fill more than 600 pools. 
USACE Emergency Management Chief George Minges  says they plan to work efficiently from this point forward.
"Just like any construction process or project. We're going to have a time to ramp up and get up to speed, and then it'll taper off as we come to the close of the project."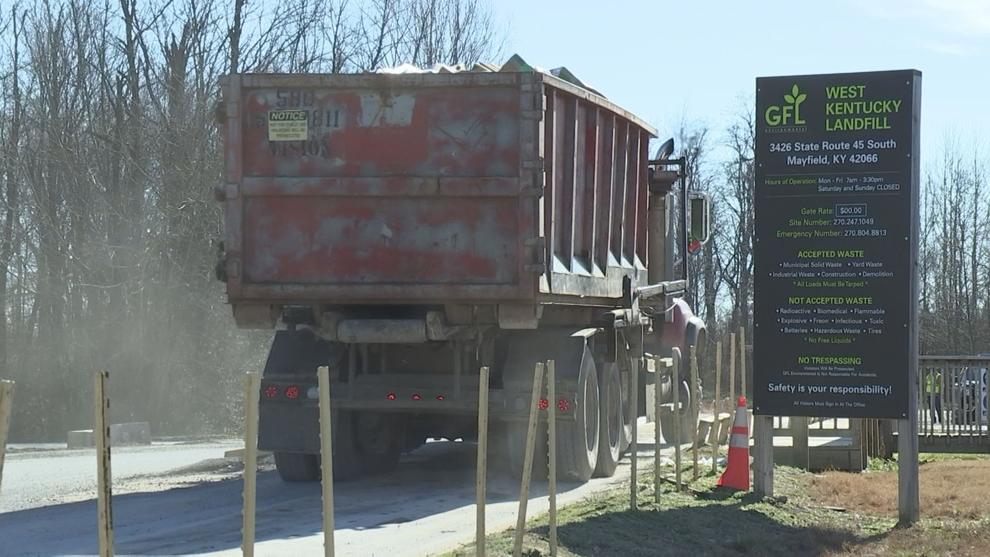 And additional work from volunteers in the community has helped their progress.
"Their efforts have been great. They've been helping move the debris to the roadside, which allows us to pick it up."
However, they need help from residents. USACE asks that you sort your debris by vegetation, hazardous waste, construction debris, household waste and appliances.
"If those can come to the curb and be segregated out, that helps speed up our process and will allow us to work safely.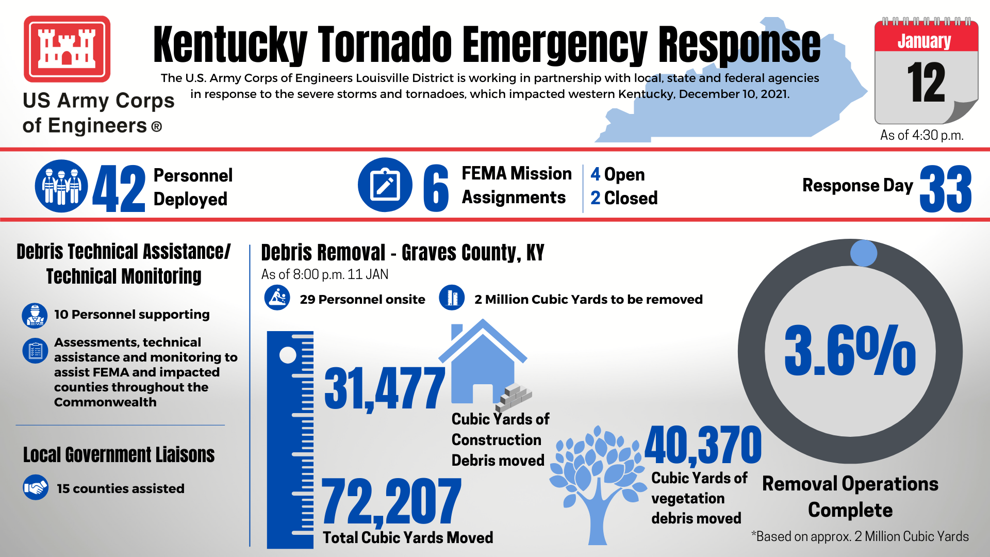 However, they discourage you from putting your debris into trash bags.
"When out trucks come down the road, they look at that as municipal trash. So that's something we're not going to pick up."
The debris is being transported to West Kentucky Landfill in Mayfield. With community cooperation, the USACE expects to finish debris removal and disposal on April 29.
For more information from the US Army Corps of Engineers on debris removal, click here.