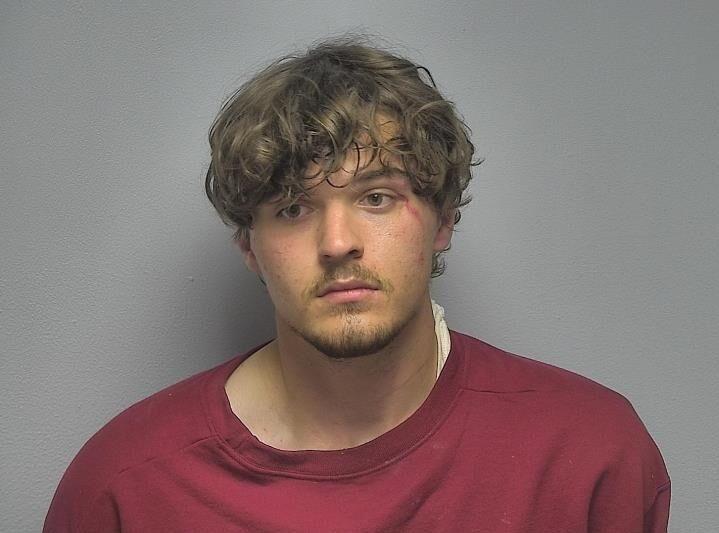 MCCRACKEN COUNTY, KY — A Mayfield, Kentucky, man was arrested on multiple charges — including drug trafficking and assault of a police officer — in McCracken County after investigators say he tried first to run from and then fight deputies during a traffic stop. 
The McCracken County Sheriff's Office says 20-year-old Alan Jackson was pulled over around 2:37 p.m. Wednesday on Oaks Road because of an alleged traffic violation. During the stop, the sheriff's office says Jackson gave deputies a fake name. When the deputies identified Jackson, they learned he was wanted on three active arrest warrants. 
When the deputies went to arrest Jackson, the sheriff's office says he ran away, throwing a container as he ran. The deputies caught up to him after a brief chase, and the sheriff's office claims Jackson punched one of the deputies in the head. Deputies used a Taser on Jackson, and he was arrested. 
The sheriff's office claims the container Jackson threw during the chase held 11 grams of methamphetamine. 
Jackson now faces charges of resisting arrest, giving an officer false identifying information, first-degree fleeing or evading police on foot, third-degree assault of an officer, first-degree trafficking in 2 or more grams of methamphetamine on the first offense and tampering with physical evidence — in addition to the three warrants he was wanted under. 
Jackson was jailed in the McCracken County Jail.