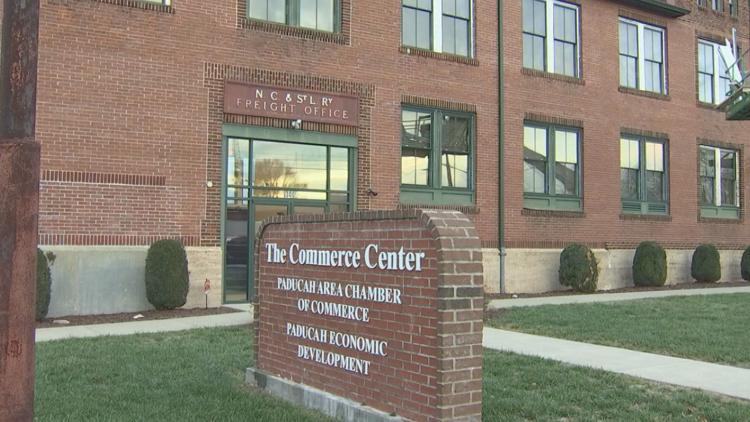 MCCRACKEN COUNTY — McCracken County leaders and Greater Paducah Economic Development are getting close to finalizing a service agreement, one that would emphasize transparency while opening the door for funding to resume.
Greater Paducah Economic Development, or GPED, is a nonprofit organization that focuses on economic development in Paducah and McCracken County.
"Our goal is to attract, identify, obtain, recruit — whatever you want to call it — good, high-paying jobs to our community," said GPED President and CEO Bruce Wilcox. "So we have — there are several deals or projects that are in place that have been in the works for some period of time."
Each year, GPED receives $250,000 from the county in quarterly payments of $62,500. But GPED still has not received its second quarter funds that were scheduled for October because county leaders want a service agreement in writing.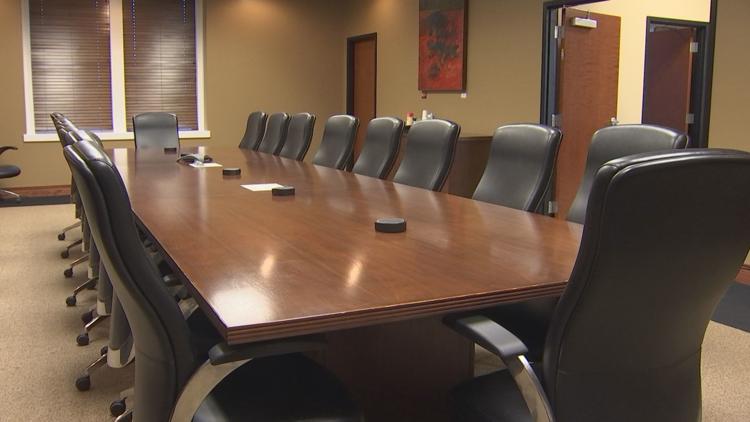 The service agreement that the McCracken County Fiscal Court approved on Nov. 25 called for a a county commissioner to serve on the GPED Board of Directors, which already has Judge Executive Craig Clymer as a member.
But GPED opposes the idea of adding a county commissioner to the board.
"Over this past year, there's been a lot of good work put into restructuring GPED. It has gone from a 30-person board down to 10, 11 with the past board chair. So all of that change — the change and the input was solicited from all of the investors, the county officials and everyone. So, there was agreement in place as to why this board was whittled down, the reason it is, the number it is," said Wilcox. "So it's a more nimble board. We can make decisions quicker. We can keep everyone informed. And the intention is for it to be a very active and working board."
During a called meeting on Monday, the GPED board voted 9 to 1 against the proposed service agreement, Clymer said. Then, a compromise service agreement was worked out — one that eliminates the portion requiring a county commissioner to serve on the GPED board. Instead, the revised agreement calls for a task force to be formed, comprised of two county commissioners, two city commissioners, and two GPED board members. The task force will meet with Wilcox regularly to ask questions, make suggestions and get updates.
"We're excited about this task force moving forward," said Wilcox. "You know, part of it is educating our elected officials. Some of the deals that we have — they've been in place since the 1990s. And some of the debt service and agreements, they continue on for years and years to come. So, this is a great opportunity to get them acclimated and up to speed on those types of agreements and the things that we're actually doing day in and day out."
Although the revised service agreement eliminates the requirement for a county commissioner to serve on the GPED board, it retains the previous proposal's call for transparency. The service agreement mandates GPED to present quarterly public reports at Fiscal Court meetings, including details of GPED's "activities and prospects."
"The public has the right to know we're being efficient and effective in spending their money," said Clymer.
Clymer said the revised service agreement between the county and GPED has not yet been finalized and signed. But he anticipates that will happen soon. He said having both sides see eye-to-eye on the service agreement not only opens the door to resume quarterly payments to GPED, it also sends a message.
"Showing that we are a community, we're all joined — we're pulling all in the same direction. We're wanting to do good for the community. That's strong," said Clymer. "It's important that we not have conflict and strife and we get these things resolved quickly when we do have a bump in the road."
Wilcox said even though the service agreement discussion has delayed the quarterly funding for GPED, it has not affected operations.
"It's onward and upward. You know, we have not stopped doing the job at hand throughout any of this. And we're not going to stop gong forward," said Wilcox.
County Commissioner Bill Bartleman said in a statement, in part, "I am prepared to accept this compromise and give it a chance to work."
County Commissioner Jeff Parker also told Local 6 he'd support it.
When Local 6 asked County Commissioner Eddie Jones about his position, he said he will review the transparency section of the service agreement.
"I want quarterly community reports of substance and which demonstrate goals met, not met, and goals for the next quarter," Jones replied in a text message.
Bartleman's full statement reads:
"The debate over commissioner representation on the GPED board has been a healthy process and it accomplished two goals. First the fiscal court made it clear to taxpayers and GPED that it wants to ensure accountability and transparency for the investment in makes in GPED. Second, GPED made it clear that its reorganization is based on a firm commitment to the mission of creating jobs, improving the economy and being accountable to all of those who invest it its organization.
"It is important to give the newly-organized board and its new president an opportunity to implement its changes and demonstrate is ability to fulfill its commitment. While I continue to believe adding a commissioner to the board was a positive option, I accept the board's decision to continue with the plan as it was drafted over the past year.
 "The counter proposal to create a governmental affairs task is a constructive addition to the reorganization plan and a good-faith effort to ensure the accountability and transparency that has always been the goal of the fiscal court. It gives the commissioners a seat at the table to communicate with representatives of the board who make decisions and the president who carriers them out. While they communicate with us, I'm confident they will communicate any concerns or ideas that we have to the full board. I am prepared to accept this compromise and give it a chance to work. We'll review its success in June when the operating agreement will expire.
"I appreciate the work and input of my fellow commissioners to be good stewards of taxpayer funds and to work in a unified way to create jobs for our citizens.
"I also appreciate the hard work and dedication of the 10 members of the GPED board and offer full support to them as the carry out our joint mission of creating good paying, sustainable jobs to improve the quality of life in western Kentucky."