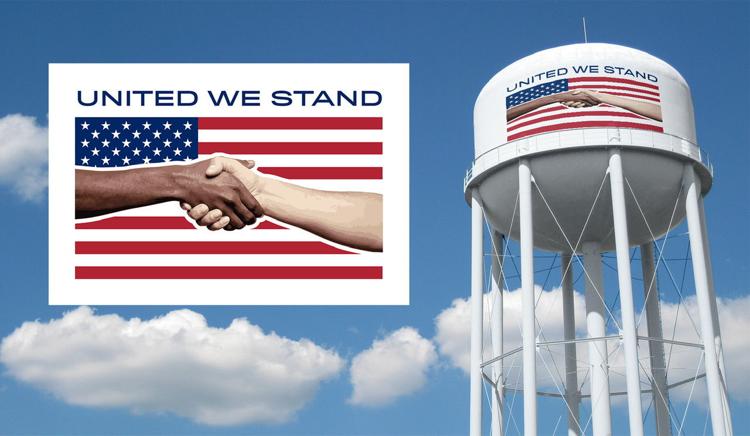 MCCRACKEN COUNTY, KY — "The message of unity does not violate the letter or spirit of the flag code." That's the opinion of McCracken County Attorney Sam Clymer regarding the proposed unity design for the water tower at Exit 16, off of Interstate 24.
"That looks just like an easel and a blank canvas," McCracken County Judge Executive Craig Clymer said when describing his motivation to push for the project. "I think our message of the Black and white hands shaking in front of that United States flag instantly sends a message of: Us, we're Americans. Black, white, we're together and unified. That's pretty doggone strong, I think."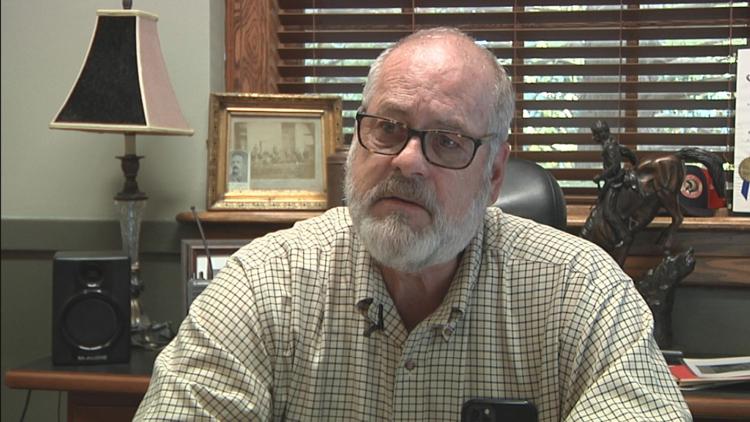 The unity design will be across the highway from the Sons of Confederate Veterans park. The group also flies multiple confederate flags next to the interstate, on its private property. Randy Beeler, a member of the Sons of Confederate Veterans, doesn't oppose displaying a message of unity on the water tower. Beeler doesn't agree with the current design. He and fellow member David Arant have claimed the design violates flag etiquette. Paducah Water still has to grant approval for the unity design to be put up. The board asked Clymer to look at the design to assess whether it violates flag etiquette. He found that it doesn't. 
"Paint what you want to on there. It's not our money you're wasting. We will not contribute to that design, period. Most of our men are veterans. They're not going to appreciate what's painted on that tower," Beeler said.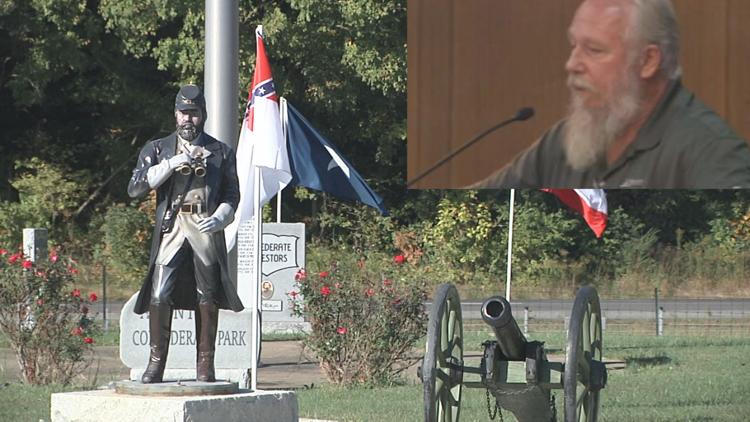 Taxpayer dollars are not being used to pay for the project. Clymer said the county is accepting donations for the project. 
Here is the McCracken County Attorney Sam Clymer's opinion ruling the design is not in violation of The Flag Code: