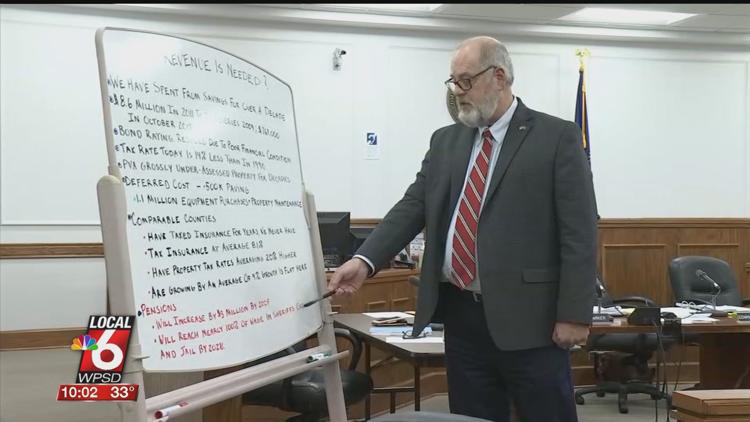 PADUCAH — McCracken County leaders made a change to their proposed ordinance for an 8% tax on insurance premiums.
All three county commissioners voted yes to an amendment to the ordinance approving different rates depending on what the insurance covers. Judge Executive Craig Clymer voted no. 
Here's what the amendment does to the ordinance:
Auto and life insurance would be set at 6.9% — only for the first year on life insurance. 
Fire and perils, casualty, inland marine, and all other risks would have a 4.9% rate. 
Health insurance would have a 0% rate. 
The county faces several financial burdens that are driving the proposed tax. Some of the reasons are deficit spending, lack of a tax rate increase since 1990, and former Property Valuation Administrator Nancy Bock under-assessing properties for decades. Clymer said the biggest burden is the statewide pension crisis. 
"The pension obligation we're going to have as an increase of $3 million by 2025. In five years, we'll have an additional $3 million in pension costs above what we have now. And we're going to reach nearly 100% of wage, at least in the sheriff's office and the jail," Clymer said. 
What that means is for every dollar the county pays in wage to a sheriff's deputy or jail employee, it'll pay an equal dollar towards that person's pension.
The rates discussed by the fiscal court can be increased or decreased, because Monday night was the ordinance's first reading. The court's goal is to have the second reading and vote on the ordinance at its next meeting on Feb. 10.
The court proposed holding a public workshop to get opinions on the insurance premium tax and the rates being considered. The fiscal court is looking to hold the public meeting next Monday.