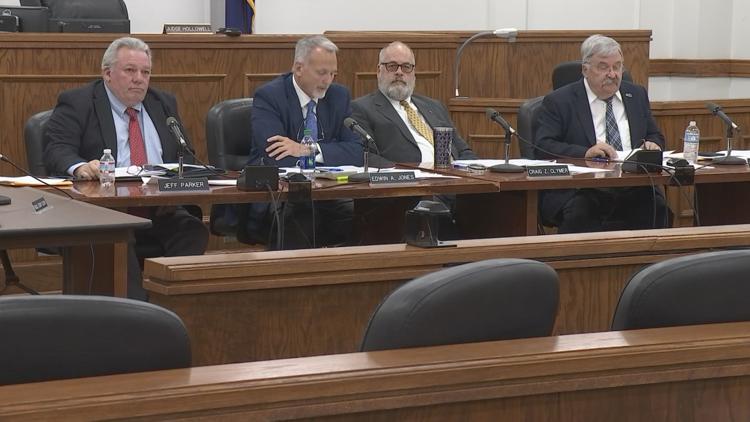 MCCRACKEN COUNTY, KY — If you live in McCracken County, there's a chance you could be paying a new tax soon. County leaders are considering an 8% insurance premium tax for county residents. The goal is to drum up necessary revenue the county desperately needs.
Commissioner Bill Bartleman says he understands public concern about raising taxes. 
"We don't even like discussing taxes. We don't even like voting on taxes. The county's in a financial situation where we have to look at all options. We're doing everything we can right now to cut spending," Bartleman says. 
McCracken County Judge Executive Craig Clymer says there is too little in the reserve funds to not consider this as an option. Clymer and the three commissioners looked at other counties that are similar in size to McCracken to determine possible rates. Commissioner Eddie Jones wants to make sure they're fixing the problem properly. 
"We've got to have more revenue. There's no savings, we've got pension coming, and we have a true labor problem keeping people working in the jail," Jones says. 
Jobs aren't the only thing the court has to worry about. Bartleman says projects approved years ago are having a big effect on the budget. 
"We have long term debt that got approved by past fiscal courts to do good projects like the Murray State University building, or helping to fund a scholarship program at the community college," Bartleman says. "We've got two or three economic development projects that we issued bonds for. We're spending $3 million a year on bonds. We can't control those. We have to find a way to fund those."
Jones added that the deficit spending needs to stop, so problems don't get worse. 
"Our bond rating got lowered because we don't have a reserve. That's probably the wrong thing to do. If you're asking us to be fiscally responsible, ignoring that would not be fiscally responsible," Jones says. 
Clymer says if you live within Paducah city limits, you will not pay the county's insurance premium tax. There has not been an official vote on putting that tax in place yet. An ordinance still needs to be drafted, and county leaders would need to have two readings before they could vote to put it into place.