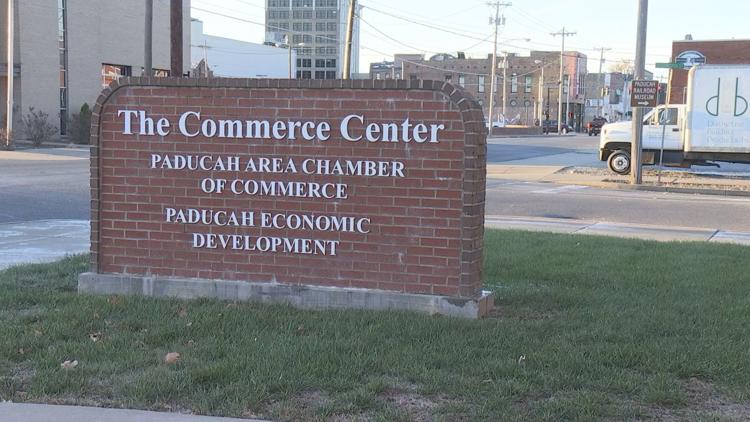 MCCRACKEN COUNTY, KY -- The McCracken County Fiscal Court is considering revisions to an agreement with the Greater Paducah Economic Development Council.
After an almost two hour executive session, the court tabled the agreement until their next meeting. Third district commissioner Eddie Jones says the new agreement is calling for more transparency of economic development with the public and gives the court the option to pay an additional $50,000 per year to have one of the county's commissioners serve on the board. 
"It gives us, number one, that voice in the direction of economic development. Number two, it gives us that pace," Jones says. "Because we know if we're going to run for office again, we're going to be standing in front of people every two years saying, 'well what have you done?' I think involving a commissioner in that effort would help increase the pace." 
Glen Anderson, Board Chair of GPED, says they approve of everything in agreement, except for the option for the county to pay more to have someone on the board. 
"We think that's inappropriate. We are a public-private funded entity. We have bylaws. The city mayor and county judge executive are on our board already representing those two entities," Anderson says. "We think that's appropriate, we support that, but we're not supportive of adding more to our board." 
You can read the full proposed agreement below: