PADUCAH — McCracken County Sheriff Matt Carter highlighted two goals with county leaders that he said would help with hiring and retaining deputies, while keeping the public safe.
During this week's budget workshop meeting with the McCracken County Fiscal Court, Carter mentioned that he'd like to eventually hire three additional patrol deputies on top of the 25 patrol units that the sheriff's office currently has. The additional hires would allow the patrol units to work a 4/10 shift — meaning four days a week, 10 hours a day.
"For a lot of the situations the deputies deal with, to have that extra day to kind of decompress. So that can definitely be something that helps you retain and/or attract potential employees," said Carter.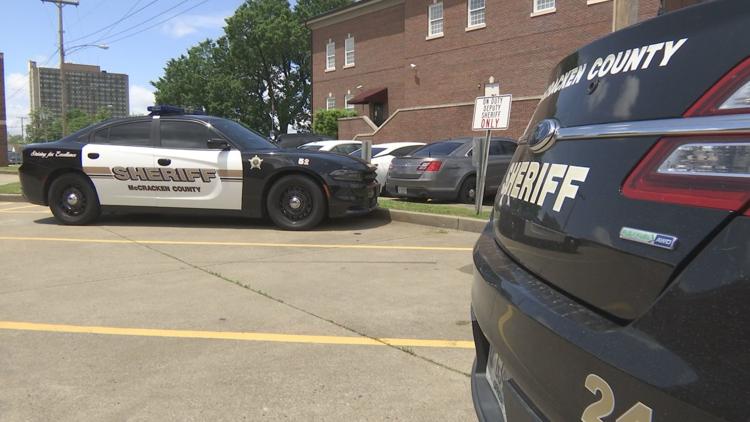 In addition, hiring three more patrol deputies would roughly double the number of patrol units out on duty. Carter said on average, four to six deputies are on patrol at any given time. The additional hires would allow nine to 12 deputies to be out on patrol at a time, because of shift overlaps made possible by the 4/10 schedule. This in turn, would spread deputies out across the county in a more balance fashion, said Carter.
"I believe every citizen deserves as quick of a response as possible," Carter said.
Carter said he's working on a plan to transfer one of the full-time bailiff positions to a patrol unit position. That way, only two additional patrol deputies would need to be hired to achieve the 4/10 schedule.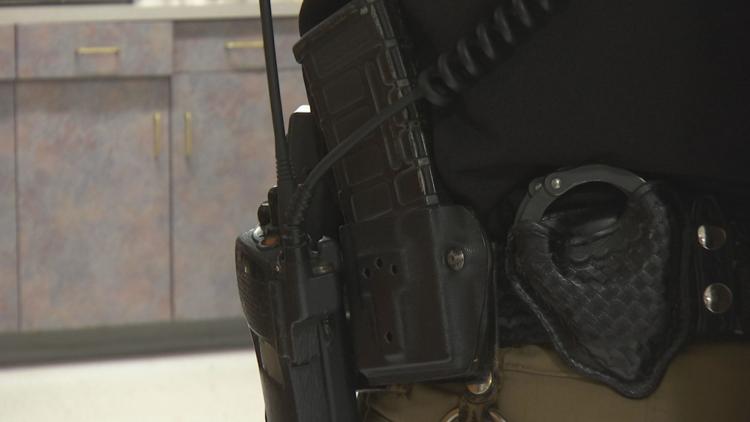 The second goal that Carter mentioned to county leaders during the budget workshop meeting: bridging the pay gap. Because of a new contract with the city, Paducah Police officers make significantly more money than county patrol deputies.
"The average overall salary difference, irregardless of rank or irregardless of how many years that they have in at the agency, would average around $15,000," said Carter. "The concern is we got a total of 16 deputy sheriffs that would be eligible to retire at some point over the next two years. So when you look at recruitment — you're talking about a private sector or just the public sector — you're going to, when you're entering a career field, I think it's normal for anyone to seek out a company to work for that you're going to be able to be compensated the most that you can for the profession that you have chosen to go into."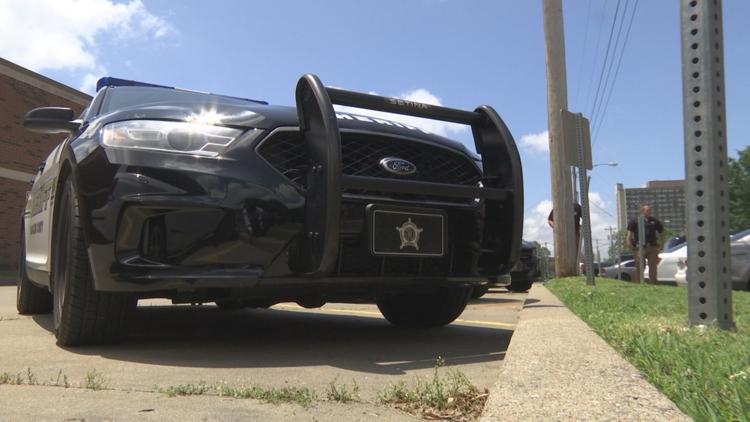 Carter said by 2022, the difference in pay would increase to about $18,000. This would make hiring even more difficult.
"Law enforcement has become, over the years, less desirable for people to enter," said Carter. "I think that the citizens deserve the most qualified deputy sheriffs out serving them that we can possibly get. So I think it's an important time for me to keep the fiscal court apprised as to what our current situation is."
Carter said two deputies have recently left the sheriff's office — one went to the city police department for a significant pay increase, and another went to a rural county with roughly the same pay, but less demand.
McCracken County Judge Executive Craig Clymer said when he took office, one his his priorities was to increase the pay of employees at some county departments, like the sheriff's office.
"We don't pay our people what they're worth, in my opinion," said Clymer. "We try to provide them things, you know, nice working environment. We care about our people."
But Clymer said three audits revealed the county's financial condition "was rather bleak," so a pay increase could not be implemented last year.
"And so we created some income revenue, thinking that from these new revenue sources, these taxes that we implemented, we would then be able to get the sheriff's department and other departments up to where they should be and should've been for some time," Clymer said. "And then along comes the virus."
Clymer said the pandemic has caused uncertainty of what the county's revenue would be, particularly the revenue from occupational taxes, since so many people are out of work.
"Certainly, the virus is affecting the budget because we're trying to determine how much money we will have in the coming year, and then allot that to the priorities that we need to provide for. And with the virus, we do not know what our revenue's going to be, how much it's going to come in," said Clymer. "That's why we're budgeting flat, essentially the same as we have been in the past, in the prior year. We hope that we will be able to see some more revenue come in and give some increases to our folks to provide more services to the community."
Clymer said the budget for the upcoming fiscal year, which begins July 1, does have a slight increase to accommodate for the cost of living adjustment for most county employees.
But with the uncertainty caused by the pandemic, Clymer said he does not believe the county can act on the sheriff's proposals until things become more clear.
"We got to get a foothold on where we are," said Clymer. "We got to get a grasp on how much this pandemic damaged us, hurt us financially."
Clymer said once the county is in a more stable financial situation, increasing the pay of county employees will be considered.
Carter said he has a good working relationship with county leaders and understands the difficulties caused by the pandemic.
"The last thing that I would want anything to come across is that this is us against them, or they are not seeing or understanding this concern," said Carter. "I don't envy their position. I think that they're going to make some very difficult decisions. And as they make those decisions, I just ask them to do the best they can and to do the right thing as soon as possible."