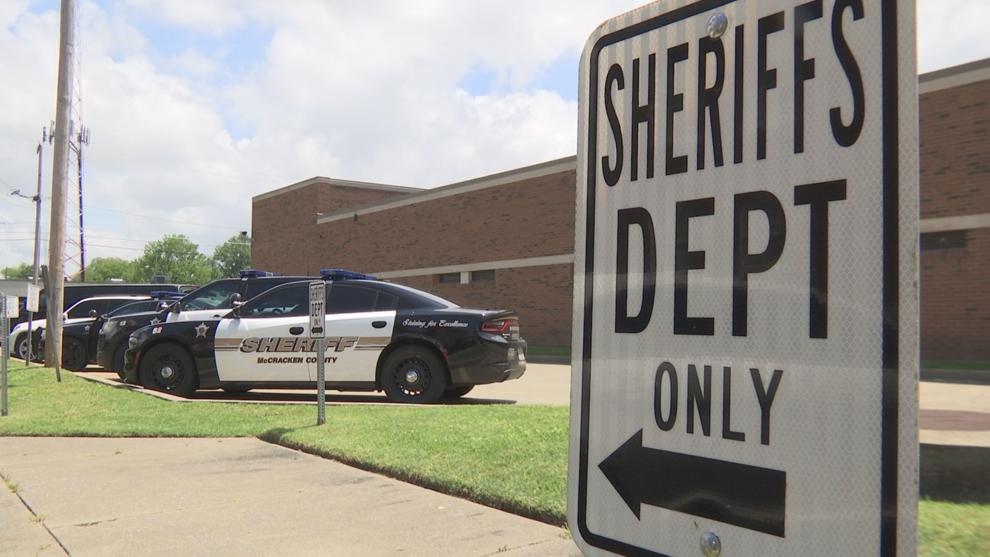 MCCRACKEN COUNTY, KY — The COVID-19 pandemic may have put a stop to continuing education for McCracken County deputies. But they will soon be able to take part in online training.
Sheriff Matt Carter said the goal is to make the online professional development courses available to deputies by the end of this week.
"The higher level of training that you can provide to the deputies out serving the community, then the better service that they're going to be able to provide," Carter said.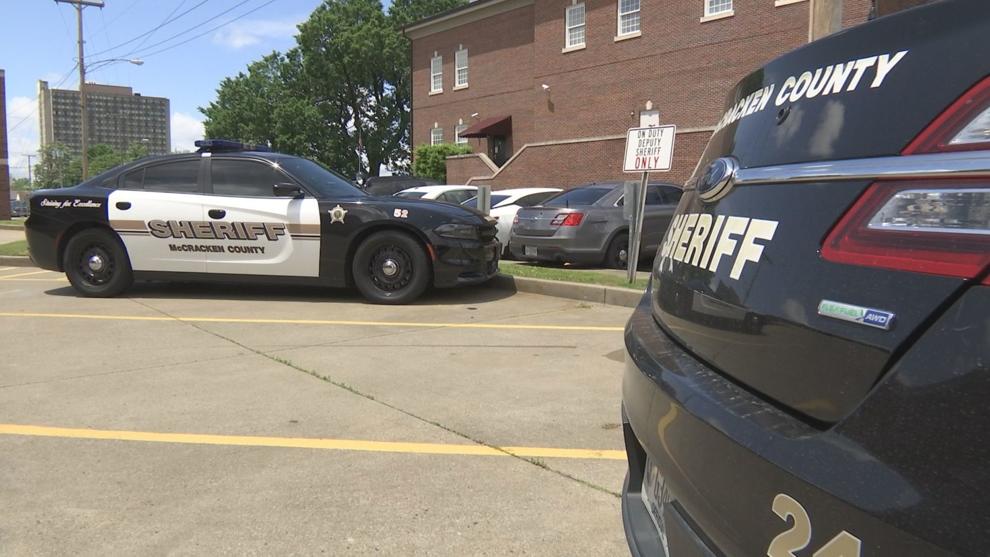 The online classes are being provided by PoliceOne Academy, which is run by Lexipol. The Texas-based company describes itself as "the nation's leading content, policy and training platform for public safety and local government."
The training is nationally certified by the International Association of Directors of Law Enforcement. Carter says more than 400 online courses will be available to deputies. Some of the topics include: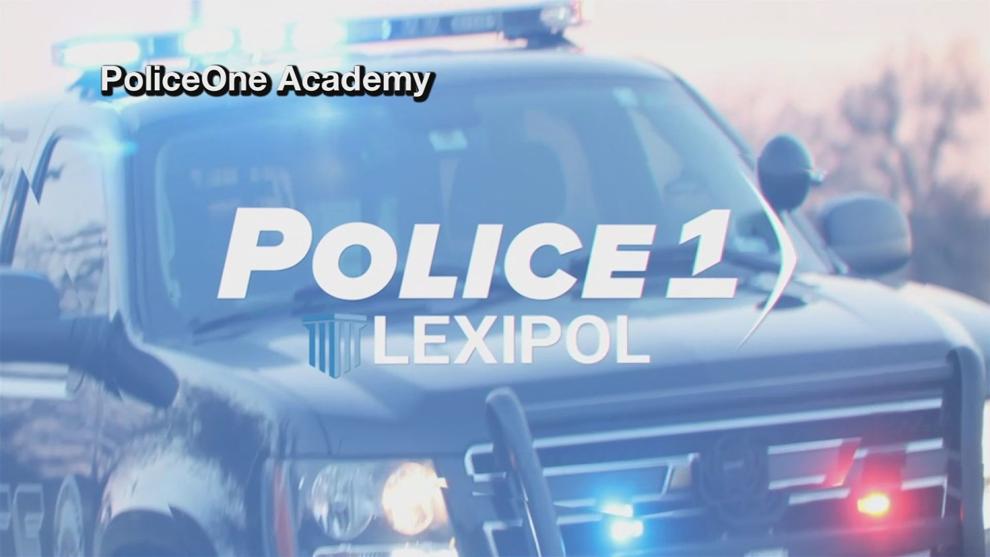 • Anti-Bias Training For Law Enforcement
• Cultural Awareness and Diversity Overview
• De-Escalation and Minimizing Use of Force
• Ethics in Law Enforcement
• Hate Crimes Training for Law Enforcement
• Implicit Bias
• Interacting with the Mentally Ill as a First Responder
• Racial Profiling Part 1
• Suspects in Medical Distress
• Understanding and Responding to Excited Delirium Calls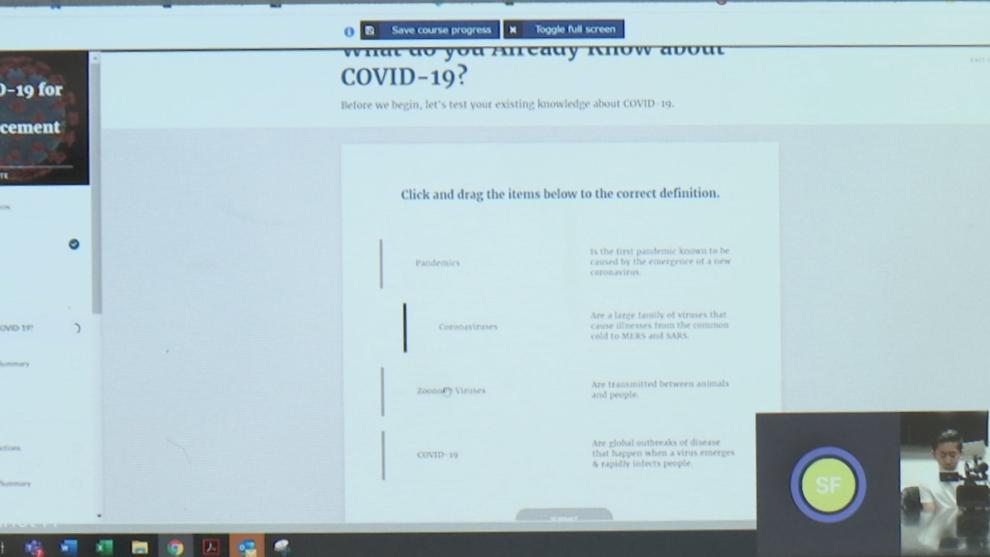 Starlet Franz, director of content and accreditation at Lexipol, said the courses feature videos of experts discussing the topics at hand, as well as a variety of supplemental information, like graphics and interactive activities. Each full-length course also has a final exam.
Franz said the courses are built by a team consisting of current and former law enforcement officers, leaders, executives and attorneys - with more than 400 combined years of experience in different states.
Carter said every year, deputies are required to undergo at least 40 hours of continued education through the Department of Criminal Justice to keep updated on changing laws and evolving tactics. Normally, those classes would take place at locations throughout Kentucky. But the pandemic has caused those classes to be canceled.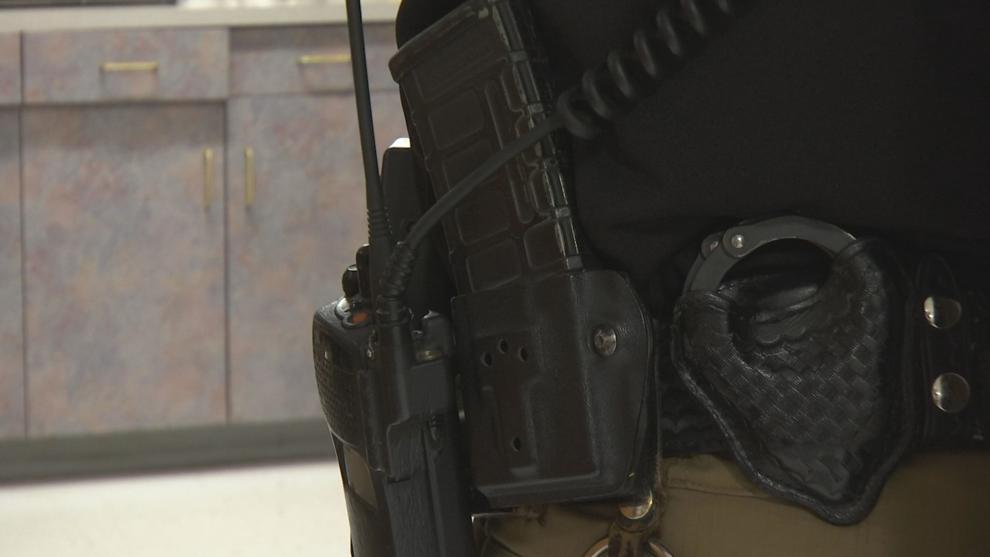 "Everything essentially came to a halt around March, and so far has remained no training available," said Carter.
Not wanting his deputies to lag behind on their training, Carter decided to sign up for PoliceOne Academy's online courses.
Carter said the online courses offered by PoliceOne Academy will not replace the 40 hours of annual continuing education for his deputies. Rather, the courses will be used as a supplement.
"We're being proactive and we're serious about the level of professionalism that we have and the service that we provide to the community," Carter said. "And this is just a way that we're going to be able to fill that gap during this time with training that otherwise the deputies may or may not get."
Although the sheriff's office is still working to determine how many online courses deputies must take, some specific classes will be required, Carter said.
"We don't have the curriculum ironed out just yet. But definitely some of the hot topics that are currently taking place in the nation. That will be included in those for sure," said Carter.
Carter also plans to implement the online courses into the field training officer program, so new recruits will have access to the lessons. The online classes will be implemented into the special deputy program as well.
"I think that in any category, irregardless of what the topic may be, for anyone to claim that they have reached the top or have no room for improvement, I think is a pretty arrogant statement to make," Carter said. "I think that you can always strive to improve and to become even better than what you may be. And one of the goals here at the sheriff's office is to constantly strive to go to the next level of professional service."
The online professional development courses are being paid for by private donations to the McCracken County Sheriff's Foundation; no taxpayer dollars were used. Click here to donate to the foundation.