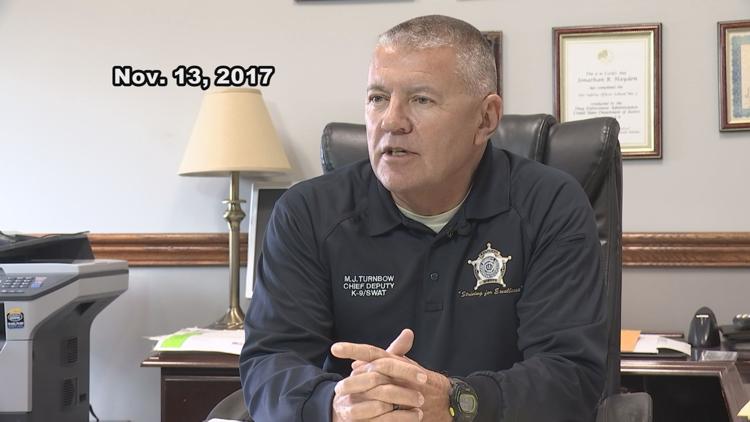 PADUCAH — McCracken County Sheriff Matt Carter says he contacted the Kentucky Attorney General's Office to review the actions of his former chief deputy to be transparent and to ensure the public that his office always strives to do the right thing.
In a news release Monday morning, Carter said Mike Turnbow resigned from the chief deputy position after Carter determined there was an ethics violation.
"Law enforcement is, or should be, an entity that has the public's utmost trust," Carter told Local 6. "And oftentimes, if you do not ensure that your own are adhering to a high set of moral and ethical decisions, then no one is going to hold you accountable. And my takeaway from this — I hope that the public is ensured that here at the sheriff's office, we're going to do that every time, all the time, to the best of our abilities."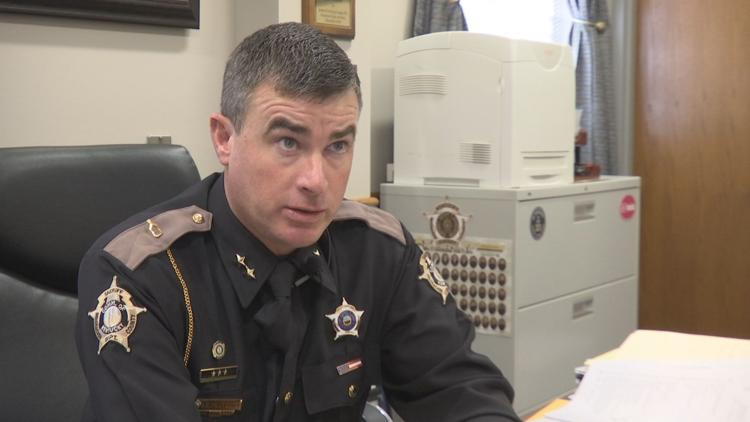 Carter said last Tuesday a deputy asked him a question regarding operational procedures. Carter said he then immediately started looking into the concern, because he believed it was possibly related to an ethics violation that happened earlier that day.
Carter said the violation was connected to a "proposed scheduling fee" related to off-duty employment (i.e. providing security at an event at the request of an organization). Carter said there shouldn't be a scheduling fee.
"We do not have anything in place as far as a scheduling fee that we charge that I was ever aware of," said Carter. "And any time that extra security is requested, typically, we go through the chief deputy for scheduling. And they would make known the event. They would make known the hours and the request from whatever private entity that inquired about that. And at that point in time, that schedule would be prepared, and the necessary deputies or police officers would fulfill that request."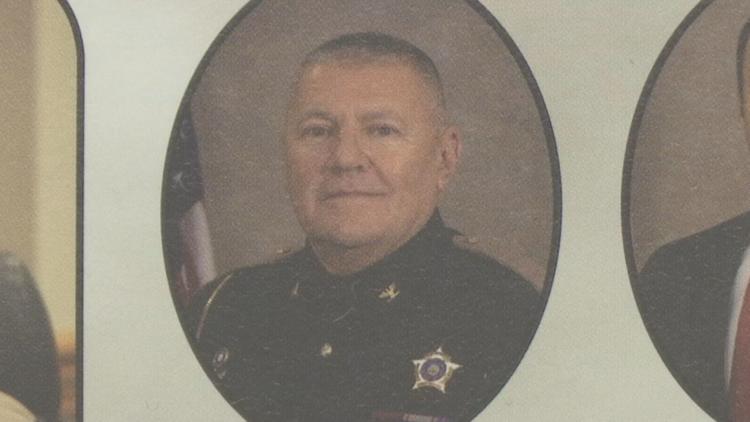 Carter said on Wednesday, he determined that there was an ethics violation. He said Turnbow resigned as the result.
"From the ethical perspective and an administrative perspective, I addressed that within just a matter of hours," said Carter.
Carter said to maintain transparency and to avoid a conflict of interest, he contacted the Kentucky Attorney General's Office to review the matter to determine whether there was a criminal violation.
"In this particular situation, I feel that there has to be a higher degree of transparency whenever it involves law enforcement," said Carter. "So certainly, everything still applies here in that anyone and everyone is innocent until proven guilty. And we'll be very clear: I am not suggesting that there has been any criminal wrongdoing here. Please understand that. I'm simply saying that if this agency made that determination, it wouldn't matter what answer we landed on pursuant to the investigation. There would probably be a portion that feel that we were either being too heavy-handed or you were being too light. And the only way I know to remain as transparent and fair as absolutely possible was to have an outside entity investigate this, to review this, and to make that determination."
Carter said the Kentucky Attorney General's Office is still in the very early stages of the review. Carter said pursuant to guidance from the AG's office, he cannot release any more information until the investigation is concluded.
"Each one of us in law enforcement are put into a position of trust. And I believe very firmly that position of trust, at no time, can afford to be questioned or second-guessed," Carter said. "And in the positions that we hold, law enforcement has historically, among some people felt that there's going to be blind eyes turned to wrongdoing, or if there's a lapse in judgment, or things being swept under the rug. And these are the times that you either exhibit a response that is going to be acceptable to the public, in the public's eye that things are handled fairly and efficiently and correctly, and the right thing is done. Or there's going to be the question lingering among the public on if we're truly going to do the right thing or not."
"All I can assure the citizens is that we are always going to do the right thing no matter what, and we're going to remain transparent, and we do have a firm set of ethical and moral standards and principles that we go by that we adhere to here," Carter added.
Carter said Turnbow had been with the McCracken County Sheriff's Office since January 2007, and had a law enforcement career spanning four decades.
"It would take us much, much longer to talk about all the good that's been done than potentially one small lapse in judgment," Carter said. "And I think that a takeaway from this as well, that you, sometimes, it doesn't matter how much good you do, every now and then, if you have just that one bad decision that's made. But he definitely brought a lot to the community. He brought a lot to this agency."
Turnbow's attorney, Jeremy Ian Smith, sent Local 6 the following statement.
"After spending forty years - spanning six decades - in law enforcement, McCracken County Chief Deputy Sheriff Mike Turnbow chose to resign when the request was made by McCracken County Sheriff Matt Carter. Dep. Turnbow did not resign because of any unethical or criminal conduct. Dep. Turnbow served at the pleasure of Sheriff Carter and he has been honored to serve the citizens of Kentucky his entire professional career."
Carter said he has appointed Ryan Norman as the new chief deputy. Norman previously worked as the agency's detective captain, a position that the sheriff's office is working to refill.