PRINCETON, KY — It's a spelling bee with a twist. Students competed in the sixth annual West Kentucky Education Cooperative Regional Deaf and Hard of Hearing Spelling Bee on Tuesday.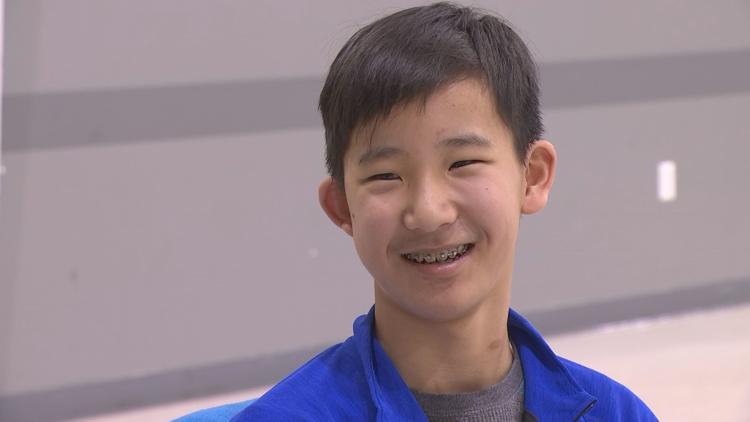 Here's a look at how the competition is helping students feel included. 
"I'm pretty nervous," Samuel Salus said. He isn't the type to turn down a challenge. "I'll do the best I can, I'll put it that way," he said. 
He started studying for this spelling bee several months ago: 100 words to memorize, two other students to compete against and only one trophy for his age group.
Samuel is a student at McCracken County High School. He also happens to be hard of hearing, and Tuesday's competition was designed for students just like him.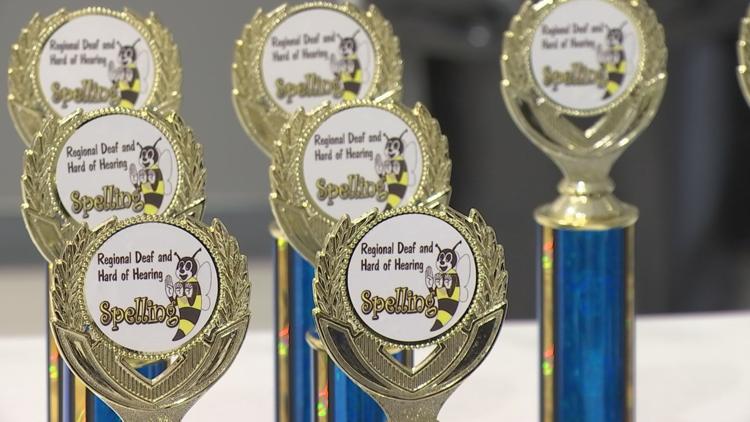 "Being hard of hearing, it can kind of close up a bunch of doors for you. You feel socially isolated from people. You don't know how to socialize. You know, when you have a hearing loss you struggle a lot with it, because you don't understand people and people don't understand you."
But at the spelling bee, Samuel didn't feel isolated. He felt like he was part of something.
"Well it kind of makes me feel more like I'm not alone," he said. 
Maebeth Harbison with the Kentucky School for the Deaf said. "I've seen kids show up for the first time and have never seen someone else with, let's say a cochlear implant, and their faces light up, because they realize I'm not the only one." 
Harbison helped make this event possible. It's similar to a typical spelling bee, except the word is also signed and the students answer using a white board.
"The only thing different is that they can't hear. They can do everything else, anything else. They can do a spelling bee," Harbison said. "If someone has a disability, that shouldn't stop them from doing what they want to do."
Samuel took home first place for his age group. He'll compete in the state spelling bee in March.
Those advancing to state from the Princeton regional include:
• First and second grade: 1. Kingston Roberts, second grade, A.B. Chandler Elementary; 2. Wesley Jackson, first grade, Bendgate Elementary; 3. Tanner Beadnall, Muhlenberg South Elementary.
• Third and fourth grade: 1. Jemma Carroll, fourth grade, Indian Hills Elementary; 2. Analise Renfroe, third grade, Murray Elementary; 3. Dagen Williams, third grade, A.B. Chandler Elementary.
• Fifth and sixth grade: 1. Klaas Leyenaar, fifth grade, Indian Hills Elementary.
• Seventh through ninth grade: 1. Aaron Perry, seventh grade, Muhlenberg North Middle; 2. Isabelle Stamps, seventh grade, Mayfield Middle School; 3. Angelina Vallejo-Garcia, eighth grade, Mayfield Middle.
• 10th through 12th grade: 1. Samuel Salus, 10th grade, McCracken County High; 2. Christina Baten-Ajenal, 10th grade, Mayfield High; 3. Sydnee Davis, 10th grade, Graves County High.