MCCRACKEN COUNTY, KY — While teachers are spending hundreds of dollars of their own money to buy school supplies, a person in charge of a local school district spent thousands in district funds on a beach condo, luxury SUV, and more.
Criminal investigations, scandal, sex charges, spending taxpayer money, and possible misuse of a school district owned vehicle — it all goes back to before the superintendent was even hired.
"In April,  2017, we approved the vehicle to cost $30,000 or less," said board member Chris Taylor.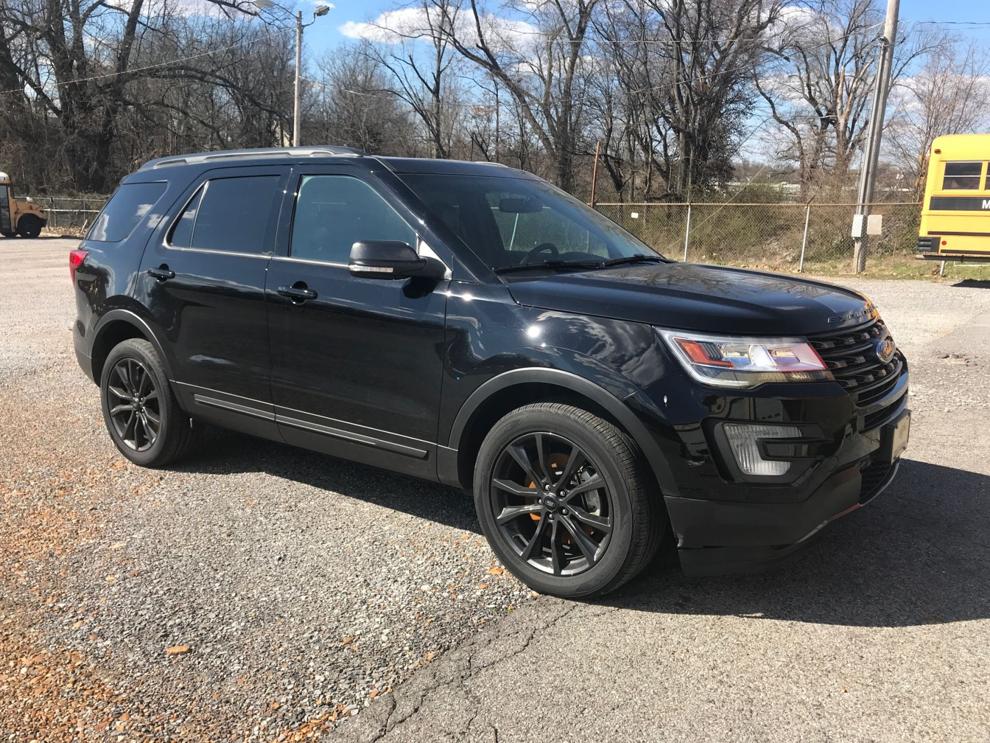 Director of Finance Johnna DeJarnett said there's a strict process that goes with buying a car for the district. "So our district follows the Kentucky model procurement code, which outlines in statutes very prescribed how you have to go about making purchases that are large like that — specifically over $20,000," she said.
Taylor said they waited until Superintendent Brian Harper was hired in 2017 for him to pick his school vehicle. Two months later, they put a request for bids in The Paducah Sun for a car — no specifications listed. The only bidder was Paducah Ford for a Ford Explorer coming in at $36,989.
"Then, once the board approved the bid, then we would go forward with the purchasing order and all of that," DeJarnett said.
That's what happened, until:
"We were just under the assumption — or I was under the assumption — that the vehicle was $36,000 or less," Taylor said.
The board approved a $30,000 before Harper was even hired. That turned into $36,989, but then Harper spent $40,679 on a vehicle and that was not approved by the board.
The SUV was not the one that Paducah Ford offered. The same day the bid was approved by the board, Paducah Ford said they had sold the car but offered to find a similarly priced car. Harper wanted one on the lot, this time coming in at more than $46,000. With the state contract and dealer discount, the SUV cost the district $40,679.
"What should have happened is we should have rebid," Taylor said. "If the board would have known that information, we would have rebid the vehicle again to see if we could get a closer vehicle to that price."
But they didn't rebid.
Emails show that Director of Transportation Teresa Bottoms questioned the higher price, saying "if this is the only one available I would have to ask the board because there is such a price difference."
"I remember it, but I have to be really careful not to comment on something that the state police are investigating because I don't want to interfere with that," she said.
Within a few days of those concerns, the district bought the SUV. The papers were signed by Bottoms with final approval from Harper. Harper even drove his district owned SUV to Florida on vacation.
Board members say they never even knew they paid more.
"At first, I couldn't believe it," Taylor said. "When you look at it and you look at the big picture, it was a mistake, and with a mistake there are consequences. And when you are talking about tax payer dollars. I will always ask the tough questions."
Harper recently resigned. He may not be with the school district anymore, but the paper trail remains. Now the documents are in the hands of Kentucky State Police.
The next board meeting is Thursday night. We will have coverage then as they plan to hire the Kentucky School Boards Association to help them find another superintendent.
For more on this story and other investigations, like and follow Leah Shields on Facebook.