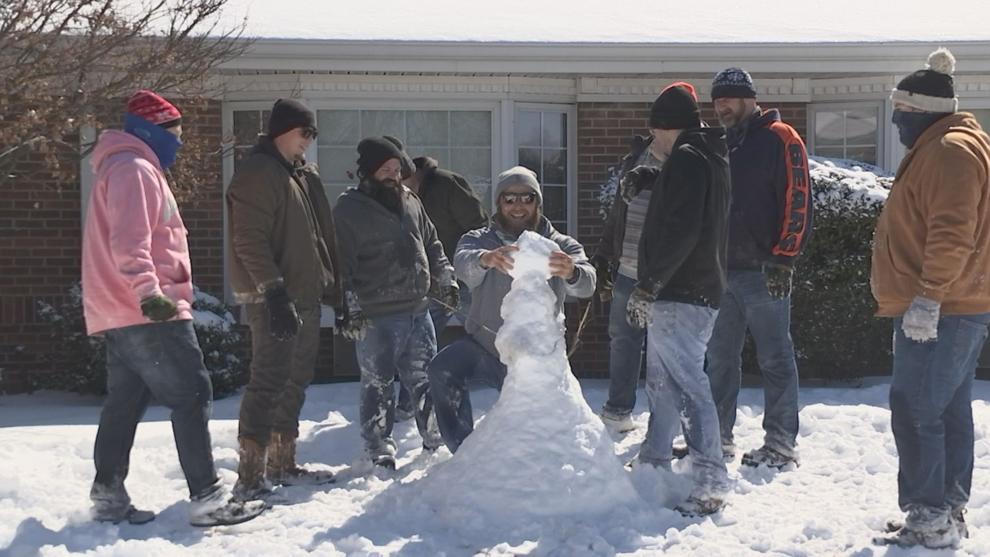 PADUCAH — Residents at Stonecreek Health and Rehabilitation Center in Paducah got quite the snowy surprise Tuesday.
Several men from CenterPoint Recovery Center made snowmen and some snow angels outside the long-term care facility, something they said they wanted to do to give back and brighten the residents' day.
"It started with a, we saw a Facebook post that a friend sent me. And she said 'It's shame your guys can't do this,' so we decided we were gonna go with it," CenterPoint Facilities Supervisor Rocky Doom said. "One of our consumers at CenterPoint, his mother is actually a resident here, so that's how we selected this particular location."
Doom said most of the residents had their blinds closed when the men started, but which meant they were in for a surprise once they opened them. 
"Some of the snowmen out front were finished before they opened the blinds. They were all excited and clapping and happy," he said. 
Doom said because CenterPoint is a long-term treatment facility, the men there have been quarantined throughout the pandemic. "They understand the frustration of being stuck inside," he said.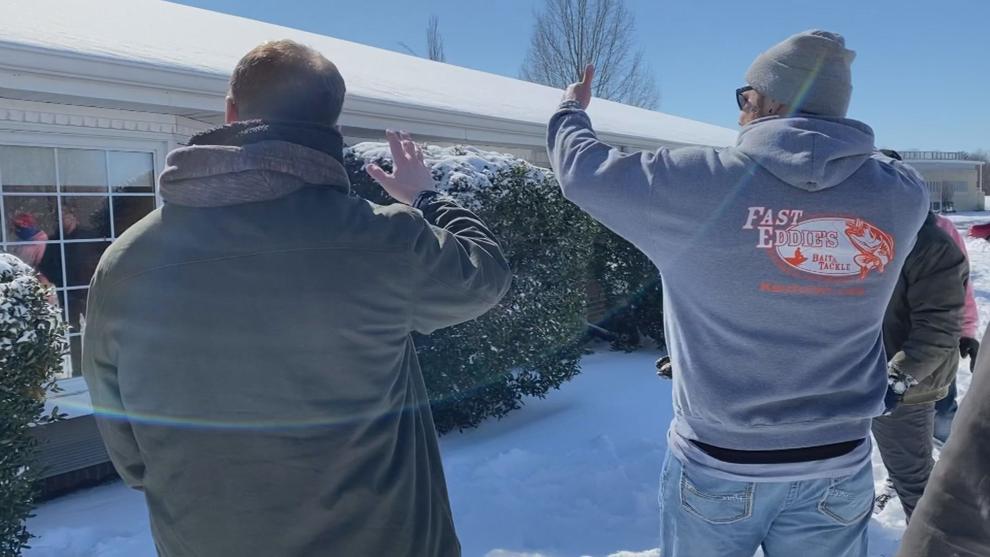 The facilities supervisor said the men were glad to do something to bring smiles to the Stonecreek residents' faces, and "just to give back in a small way."
"It's a different way that these guys can see that, that's something you can do every day of your life. It doesn't have to be something that's grand or glorious — just something as simple as this that's gonna' bring a little bit of joy to somebody else."
CenterPoint Recovery Center for Men is a 120-bed, six-month residential drug treatment center. It's one of Four Rivers Behavioral Health's many programs for the treatment of substance abuse. 
For more information about CenterPoint, visit 4rbh.org.