PADUCAH-- It is always important to support our community especially when they need us the most. That is what the Merryman House is hoping for ahead of their Paducky Derby race in less than two weeks.
Merryman House Director of Community Engagement Kayla Myers said they have increased the number of ducks available for adoption from 10,000 to 13,000 ducks.
"So our biggest 'funder'(Kentucky Victims of Crime Act), we received a 35 percent cut from, which is a big, big deal," said Myers.
"What's amazing on the flip side of that is that two weeks before the race actually starts our community has already gotten us to 10,000 duck adoptions, which is fantastic and we are so so thankful."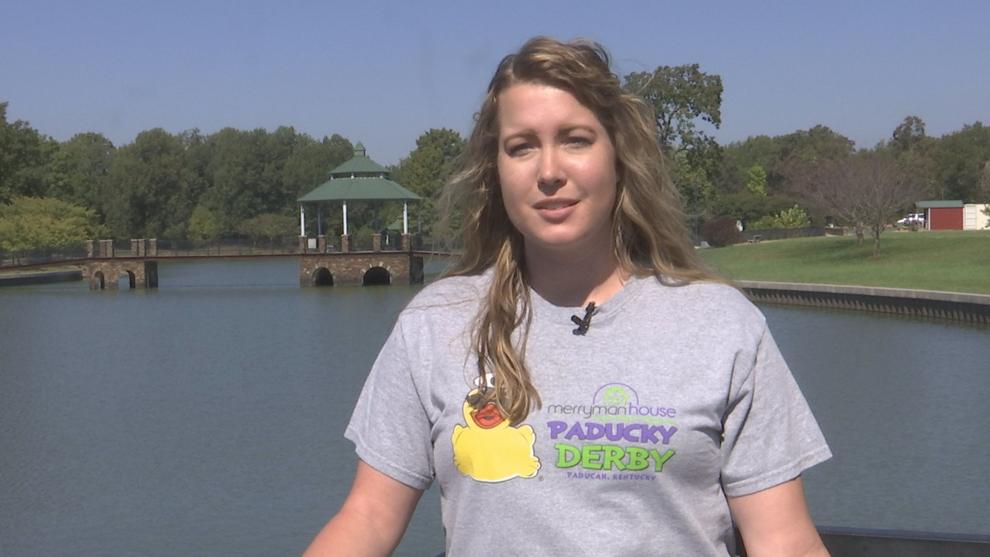 Montgomery Lake is home to dozens of geese and ducks, but that could change on October 23.
"These ducks and geese, people ask us all the time, where they go day of the race, we do not have a boarding place for them to go, honestly they just disappear on their own, said Myers.
The purpose of the Paducky Derby Race is to raise money for the Merryman House, a domestic crisis center. Myers said the funding cut will impact them more than people think. 
"It really affects staffing in a way, it'll affect the offices that we have open, it'll affect maybe waitlists, but what we're doing on the flip side is we're having more staff leaning in to direct service," said Myers.
"If you were partially direct service, you're now taking on more clients, maybe if you didn't have clients before you're taking on clients."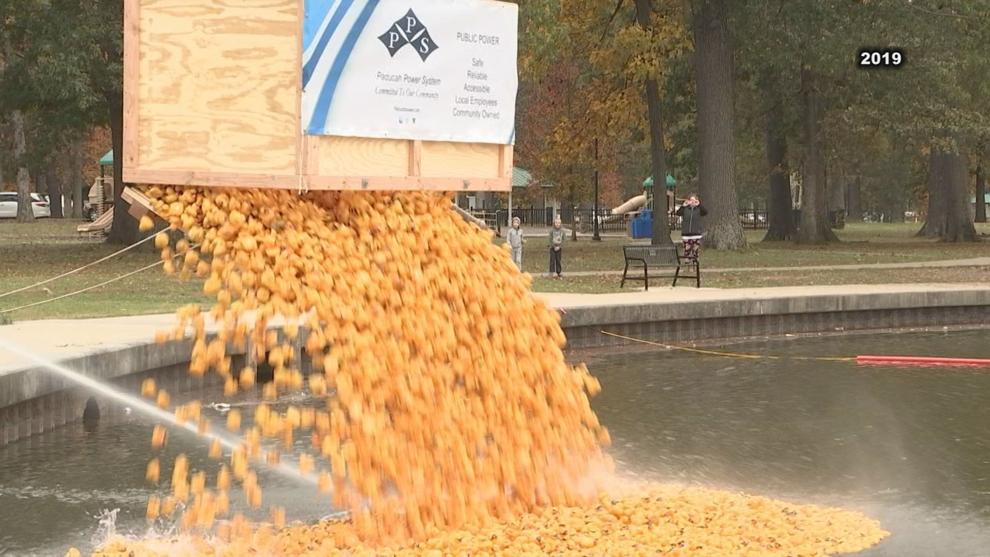 The center has already reached their original goal, but now they need the community's help to adopt out 3,000 more ducks. 
" It's really natural for us to disassociate and say that's terrible and go about our day, but the $5 that you send on a duck, $5 can really change people's lives and really make our community a safer place," said Myers. 
They want the lake packed with people on October 23rd, and as for the ducks and geese, there are other plans. 
"They know that it's a great event to be a part of, and they want to be sure that everyone has the space they need, so they get out of the way for the race and they come back on their own," laughed Myers.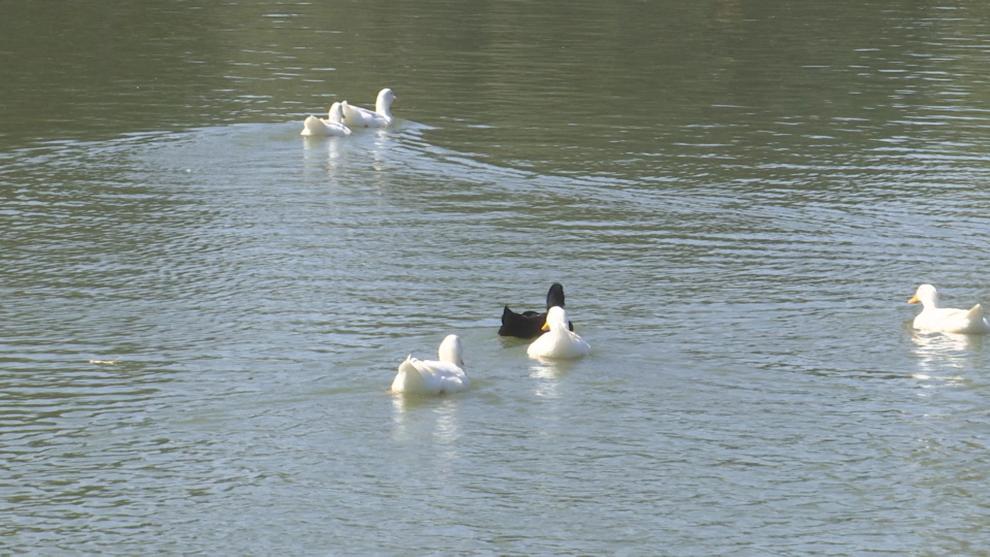 The Merryman House also needs volunteers for the week and the day of the event.
If you would like to donate or buy a duck, visit the event's website. 
The big race is on October 23rd at 3 p.m., at Montgomery Lake within Noble Park.
If your duck wins, so do you! The grand prize is $2,500.