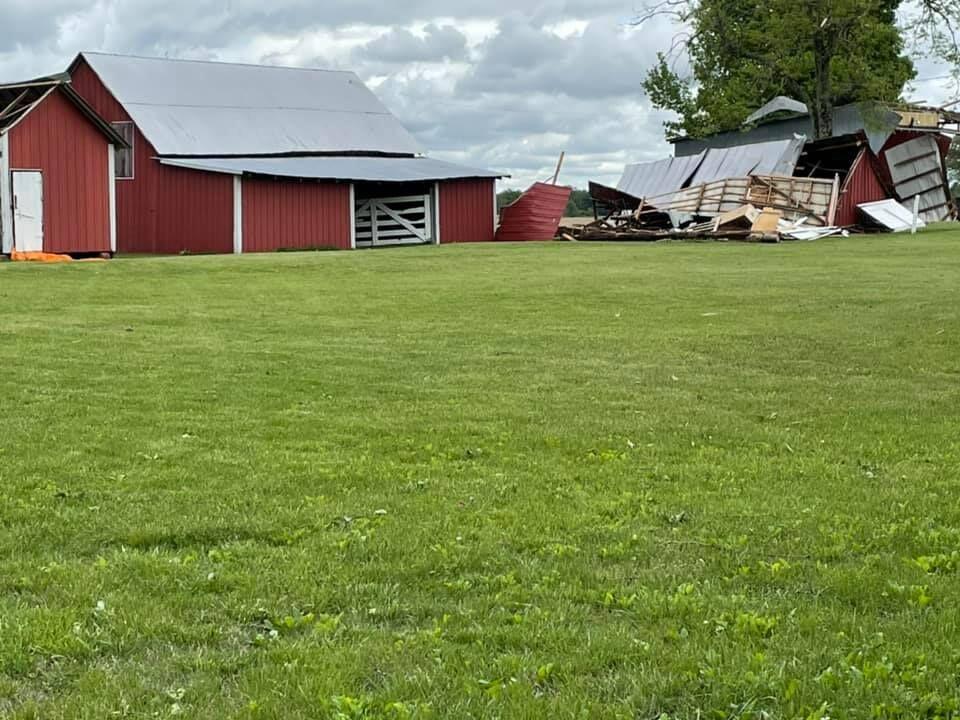 CALLOWAY COUNTY, KY — The National Weather Service's Paducah office says May 4 storm damage near Hazel, Kentucky, was caused by a microburst. 
A microburst is sudden downward burst of air in a localized area within a thunderstorm. The National Weather Service says microbursts usually have a diameter of 2.5 miles or less, and can cause extensive damage. 
NSW Paducah provided an update on what a team surveying storm damage in Calloway County has found. 
The office says the microburst near Hazel had peak winds of 95 mph. 
Straight-line winds with peak speeds of 85 mph caused damage in the Midway community in Calloway County as well.