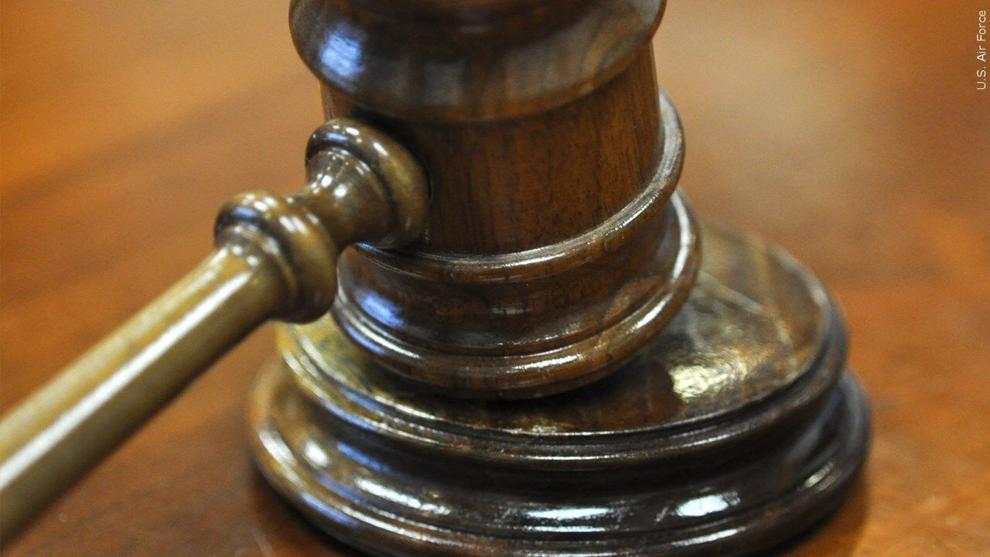 CAPE GIRARDEAU, MO — A southeast Missouri man pleaded guilty Thursday to his involvement in a conspiracy to sell devices that convert AR-style rifles into fully-automatic weapons, prosecutors say. 
The U.S. Attorney's Office for the Eastern District of Missouri says 41-year-old Edward Hardin of Stoddard County, Missouri, pleaded guilty Thursday to a charge of conspiracy to distribute machine guns. Hardin entered the plea before U.S. District Judge Stephen N. Limbaugh Jr. 
Hardin's plea came after another Stoddard County resident, Sidney Brianne Scowden, pleaded guilty in February to conspiracy and three counts of transferring a machine gun.
The U.S. Attorney's Office says Hardin and Scowden have admitted that  Scowden sent a Snapchat message on Aug. 3, to someone offering to a sell a "lightning link," which prosecutors say is a device that converts a semi-automatic AR-style weapon into a fully-automatic weapon. The person she contacted was a confidential informant for the Bureau of Alcohol, Tobacco, Firearms and Explosives, prosecutors say. 
Prosecutors say Scowden said she was selling the device for someone else. Eight days later, prosecutors say she sold three of the links to the informant for $1,500, telling the informant her source bought one for $10,000 and made copies. She sold three more links on Sept. 19 and one more on Oct. 19, the U.S. Attorney's office says. 
Hardin was Scowden's source for the devices, prosecutors say. 
Scowden is set to be sentenced on May 9, and Hardin is set to be sentenced on July 13. 
The U.S. Attorney's Office says the conspiracy charge comes with a sentence of up to five years in prison. For the transfer charge, there's a maximum penalty of 10 years in prison. Both charges carry possible fines of up to $250,000.