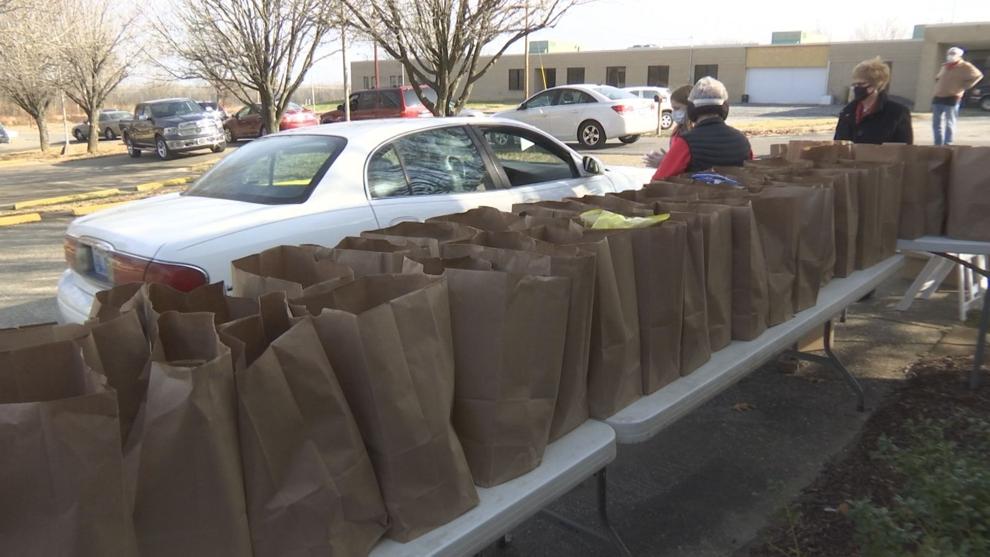 BENTON, KY — With a week before Christmas, Marcella's Kitchen served up more than hot lunches. The nonprofit also gave away hundreds of bags of groceries, fruits and gifts with help from the community.
From 11 a.m. to 1 p.m. Friday, volunteers at Marcella's Kitchen, which is at 868 Guy Mathis Drive in Benton, handed out 487 meals, 487 bags of fruit, plus well over 500 bags of groceries to families who drove through. In addition, they received various gifts and stocking stuffers, such as lip balm, scarves and stuffed animals.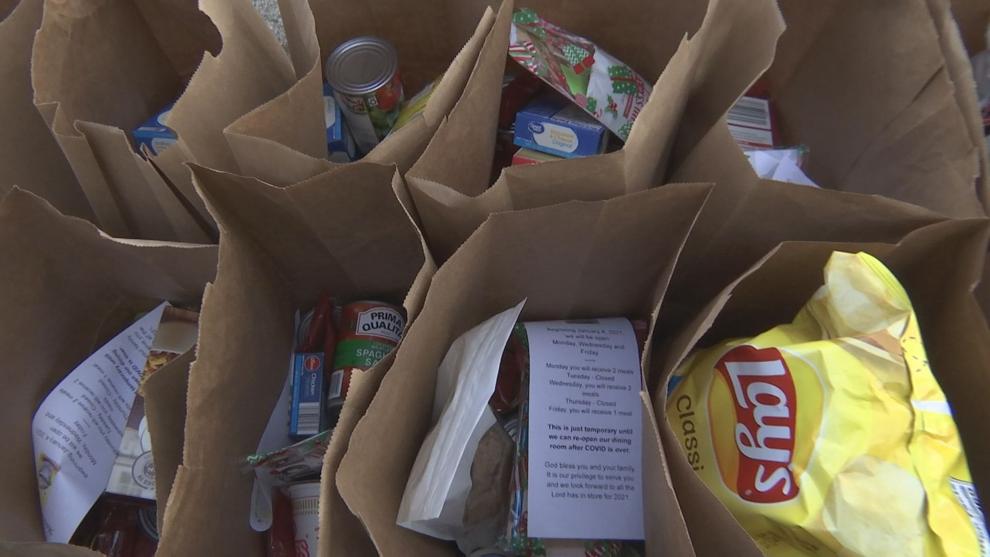 "Every time there's somebody that comes through this kitchen, no matter how they come through, we are blessed," said Marcella Perkins, founder of Marcella's Kitchen.
Perkins said her nonprofit was able to collect and hand out so much food because of contributions from the community.
"The Boy Scouts have collected food for us. We've also received about three different loads from Mike Miller Park through the lights at Mike Miller Park," said Perkins. "And then, just individuals giving us money to buy the food with or the fruit with, so it's definitely been a community effort."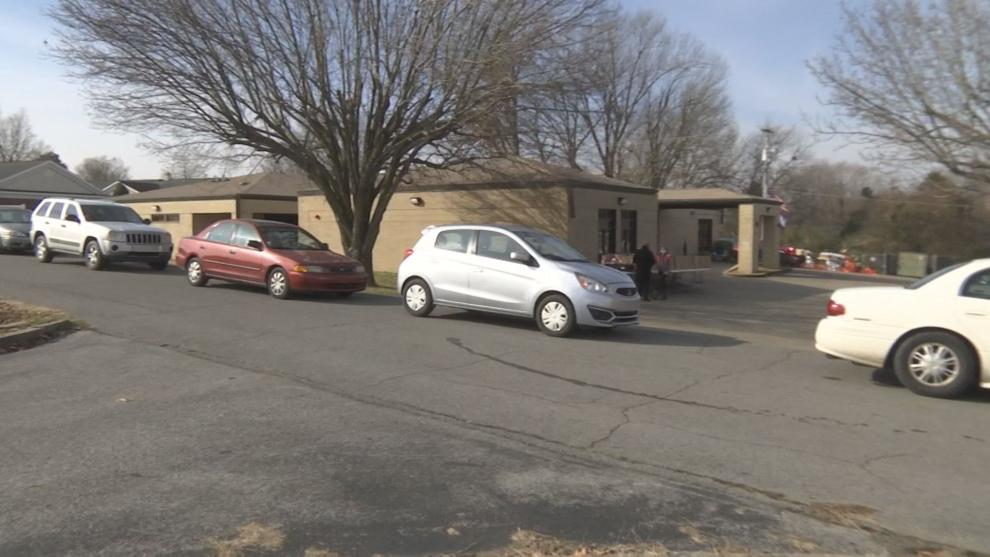 Among the people in line Friday was Mandy Bobo, who said her family will have a better Christmas thanks to this event.
"A hot meal and they said they're going to get a stocking for my boy, and I appreciate that because he looks forward to it, and it's a good thing," said Bobo.
Meanwhile, the dedication of the volunteers did not go unnoticed.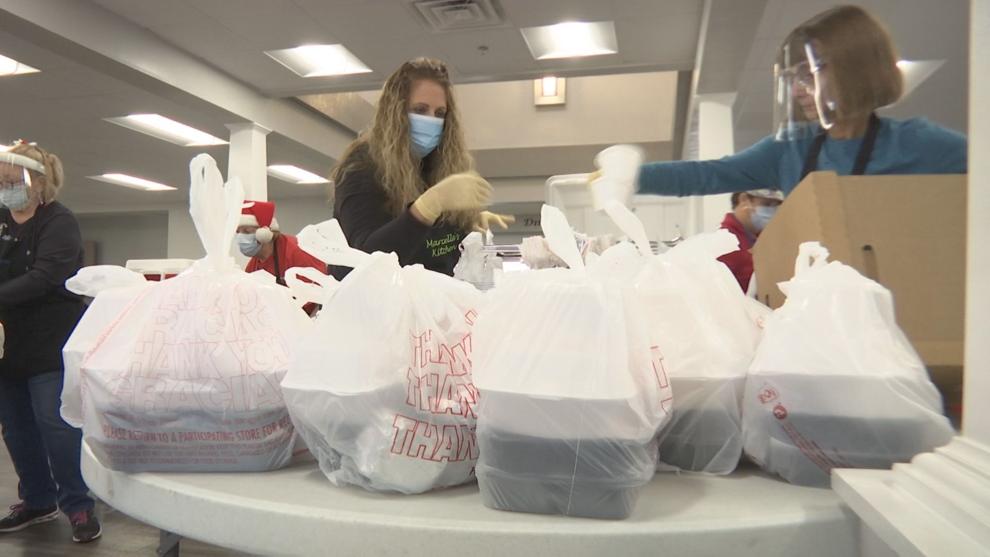 "There have been quite a few volunteers, which I'm sure Marcella really appreciates. And hopefully, this goes on for many, many years," said Don Milne, who was also in line Friday.
Perkins said this was Marcella's Kitchen's ninth Christmas event, and it may have been the most significant one.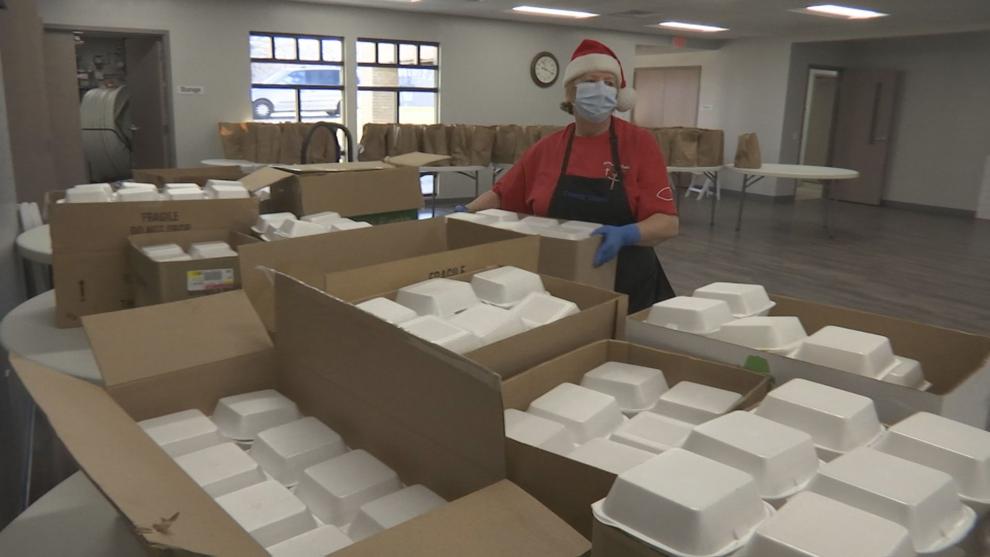 "Our numbers have doubled, at least doubled since the pandemic started in March, when we closed the dining room up and we started having people drive through and pick up meals," said Perkins. "So our numbers have doubled, so this year I feel like it's even more important because I feel like there's more needs there."
Perkins said on average, Marcella's Kitchen serves between roughly 230 to 270 meals a day.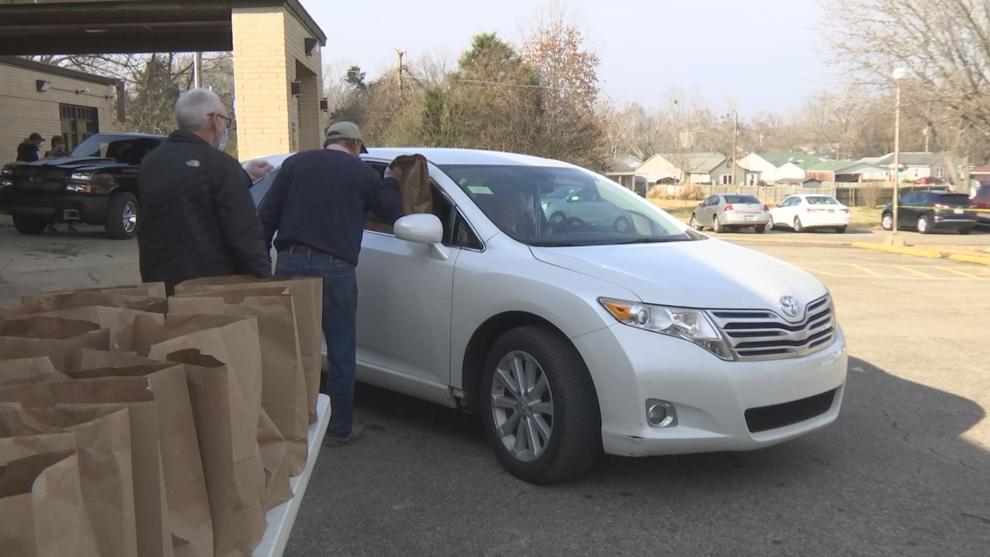 Marcella's Kitchen is always looking for volunteers. Click here to apply. With the increase in meals being served, donations are needed as well. Click here to learn different ways to contribute.
After Friday, Marcella's Kitchen will not reopen until Jan. 4 to allow the volunteers to spend time with their families. Perkins said on Jan. 4, the nonprofit will serve a New Year's dinner, which will feature country ham, biscuits, cabbage and black-eyed peas.
For those looking for places that will serve free meals next week, Community Kitchen in Paducah will be open from 11 a.m. to 1 p.m. Monday, Dec. 21, through Friday, Christmas Day.
In addition, Project Pomona's Seasons Eatings event will feature four places that will distribute free Christmas Eve meals on Thursday, Dec. 24. The locations are Paducah Beer Werks, the McCracken County Public Library, Fresh Foodies Gourmet Catering and Meal Prep, and Family Service Society. Meals will be served starting at 11 a.m. Masks and social distancing will be required.