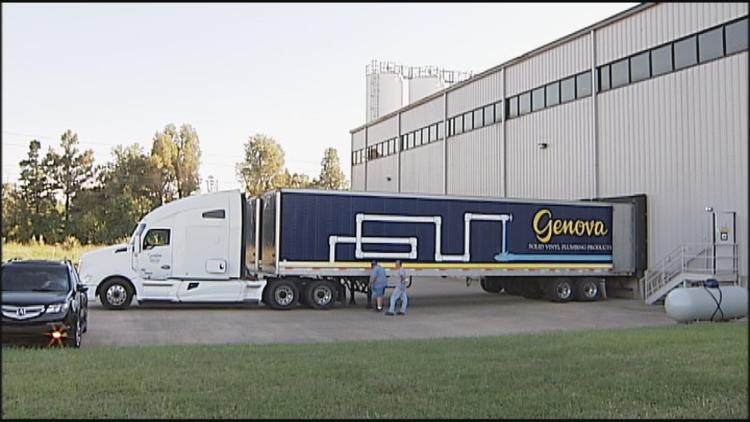 PADUCAH — The mayor of Paducah confirms there was a layoff at the local Genova Products facility.
Mayor Brandi Harless says she spoke with a representative with Genvoa, who confirmed that there was a layoff.
Paducah Area Chamber of Commerce President Sandra Wilson says she has been in contact with the company, and it is her understanding that all Paducah employees were laid off. Wilson says the chamber will work with those affected to help them find new jobs. 
Employees tell Local 6's Thomas Capps they've been temporarily laid off throughout the month of November, and they were told Wednesday that they will be laid off indefinitely. Wilson says Genova representatives told her the company doesn't know whether the layoff will be temporary or permanent. 
More than 100 people were affected by the layoff. 
Genova Products manufactures vinyl plumbing products. Its Paducah facility is at 5400 Commerce Drive. 
Local 6 called and left a message with Genova's corporate office, but we have not yet heard back.