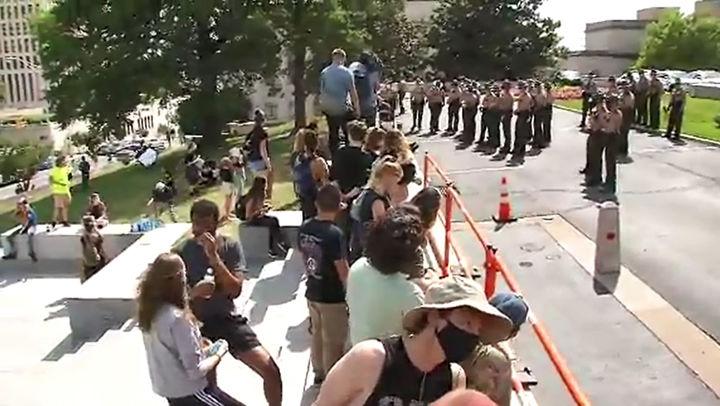 NASHVILLE, TN — Dozens of protesters were arrested at the Tennessee State Capitol Saturday afternoon, multiple local media outlets report. 
NBC affiliate WSMV-TV in Nashville reports that earlier in the day Back the Badge protesters were met by Black Lives Matter protesters, and there were tensions between the two groups. 
The Tennessee Highway Patrol tells WSMV that 38 protesters were arrested, including two juveniles whose parents have been informed about their arrests. 
The Nashville TV station reports that witnesses said protesters were arrested after they stepped beyond barriers in place at the Capitol.