PADUCAH — A family is celebrating a new baby who came into the world in an unexpected way in Paducah.
Say hello to Daniel Len McGrew.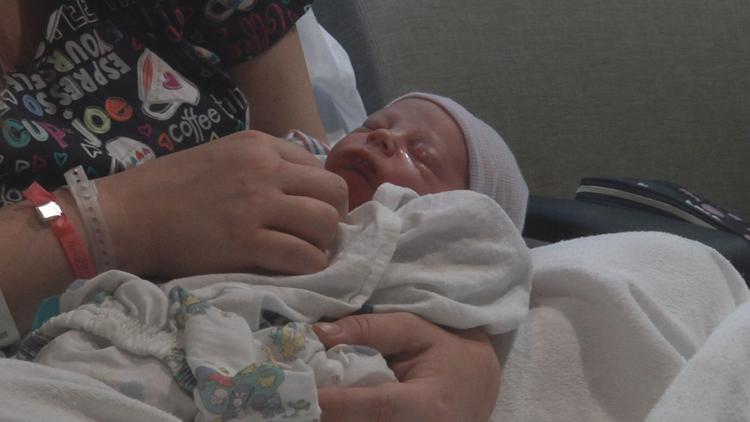 He was born at 5:30 a.m. Monday, weighing in at 7 pounds and 8.3 ounces. He's the third generation Daniel McGrew in his family, but he's the only one who was born in the passenger seat of a Chevy Cruze.
The hospital sent his mom, Kara McGrew, home when labor wasn't progressing. But hours later, on the way back, he made quite the grand entrance.
"I was in so much pain, and my body was just telling me to push," Kara said. "And even though I've given birth before, I had an epidural and things like that, so I don't even really know. I didn't realize even what I was kind of doing until he actually started to come out."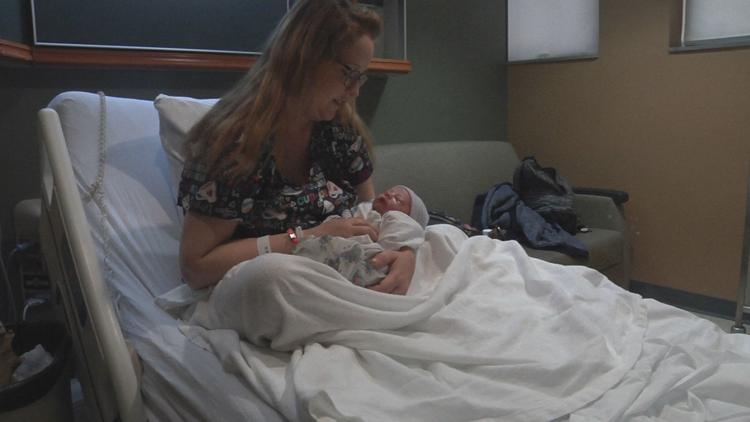 As the McGrews passed exit 11, the baby was born. The family didn't stop until they got the emergency room at Baptist Health Paducah.
Dad Daniel was driving. He tried his best to keep his composure for the safety of his wife and baby.
"We knew that she was kind of going into labor, but we didn't know how far along it was," Daniel said. "And then she said 'I think that I see his head,' and I turned the interior light on. I look over, and I see this baby's head, and I realized, OK, this is legit."
The McGrews are just glad baby Daniel is healthy. He's pretty cute, too.
Daniel McGrew III is 19.5 inches long. Kara says there aren't any issues, so they should be able to leave the hospital in two days.