MCCCRACKEN COUNTY, KY– The McCracken County Sheriff's Office arrested five people during meth trafficking investigations last week.
On Thursday, June 17, a detectives pulled over a vehicle on Olivet Church Road as part of a drug investigation. K-9 indicated the presence of illicit substances in the vehicle, and an ensuing search lead to 3.5 pounds of crystal meth being discovered. $5,000 of suspected drug money was also found in the vehicle. The vehicle was driven by 34-year-old Sylvia Pricilla Fiers of McCracken County, who was arrested.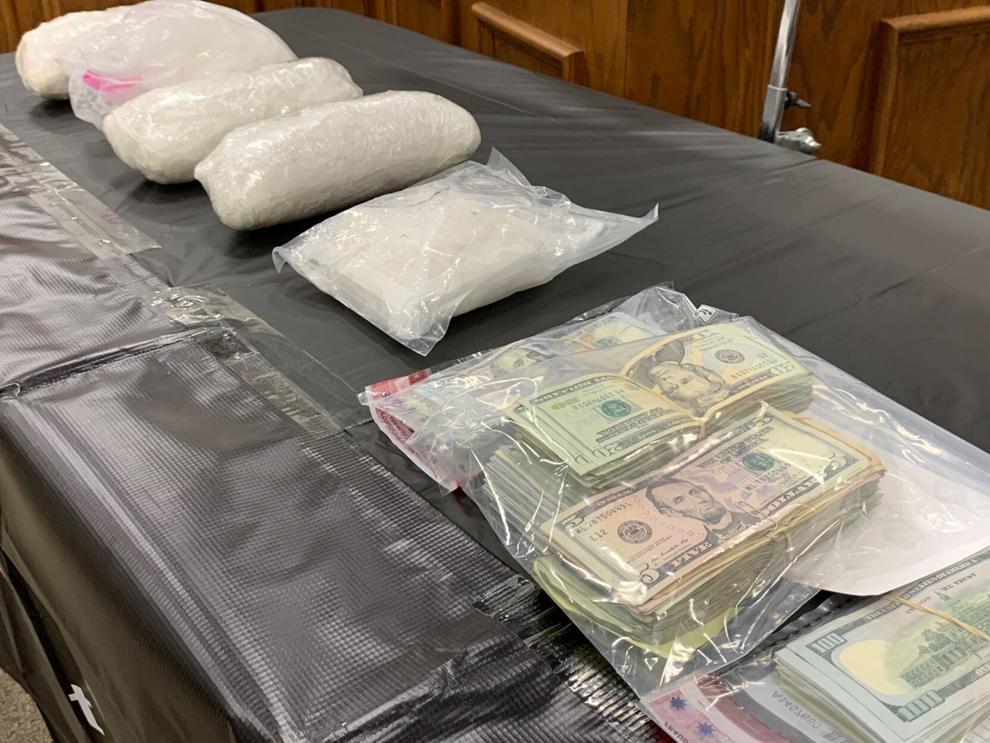 That same night the investigation lead detectives to McCracken County Hotel located at 2960 Husbands Road. There detectives located and arrested 49-year-old Jose Luis Lopez of Denver, Colo. While searching Lopez's hotel room, police discovered two additional pounds of meth. Detectives then searched Lopez's vehicle where they found an additional two pounds of meth hidden in a door panel. $20,000 of suspected drug money was also found in the vehicle.
The next day, June 18, another drug investigation resulted in meth seizures. According to the McCracken County Sheriff's Office, detectives learned that 44-year-old Kristopher Johnson of Louisville was selling large amounts of crystal meth in Western Kentucky. Detectives utilized a witness to contact Johnson, and set up a sale of one pound of meth.
Detectives observed Johnson, and two other men, arrive at 5135 Cairo Road in Paducah for the drug deal with the witness. Police promptly arrested all three men. The other men were acting as lookout for Johnson, and were identified as 45-year-old Demetrius Coatley of Louisville and 30-year-old Kyle Bratcher of Louisville.
According to the McCracken County Sheriff's Office, detectives recovered the one pound of meth from the witness, and also discovered additional meth concealed in a fake drink inside Johnson's vehicle. Johnson was also found with $4,500 in suspected drug money.
Johnson has prior conviction for murder out Graves County, KY in 2000. Johnson also has prior convictions for robbery, possession of handgun by a convicted felon and meth trafficking. Johnson was also out on bond at the time of this arrest for a May 2021 arrest in Breckenridge County, KY for meth trafficking. 
All five individuals that were arrested are currently being held in McCracken County Regional Jail. 
The 8.5 pounds of seized meth has an estimated street value of $380,000, according to the McCracken County Sheriff's Office.
"Considering some of the most recent concerns both law enforcement and community members have witnessed I would like to respectfully remind law-abiding citizens that this is still one of the greatest places to live and raise your families," McCracken County Sheriff Matt Carter said in a press release. "I will forever maintain that illegal drugs are connected to vast majority of all other crimes that affect us as a community. We witnessed this firsthand during a recent murder investigation that started over 1 gram of Marijuana."