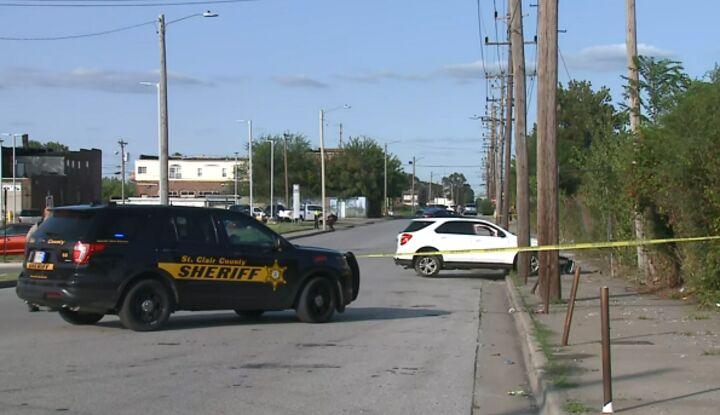 EAST ST. LOUIS, Ill. (AP) — Authorities say multiple victims have been reported shot in East St. Louis, Illinois, and at least three suspects who crashed their getaway vehicle into a passenger train remained on the loose.
NBC affiliate KSDK reports that six people, including a child, were injured in the incident, which happened around 4 p.m. near the intersection of Martin Luther King Drive and 6th Street. As of about 9:10 p.m., police told the news outlet that they do not know conditions of the victims. 
KMOV-TV reports the shooting suspects tried to out-run a MetroLink train at a nearby crossing and their vehicle was struck by the train. Police were searching for the suspects in a wooded area.
The public was asked to avoid the area of the shooting, the St. Louis Post-Dispatch reported.
MetroLink was warning of delays of an hour or more in that area. Passengers were being transported by bus shuttles around the two affected stations, said Patti Beck, a communications official with Bi-State Development, which operates MetroLink.