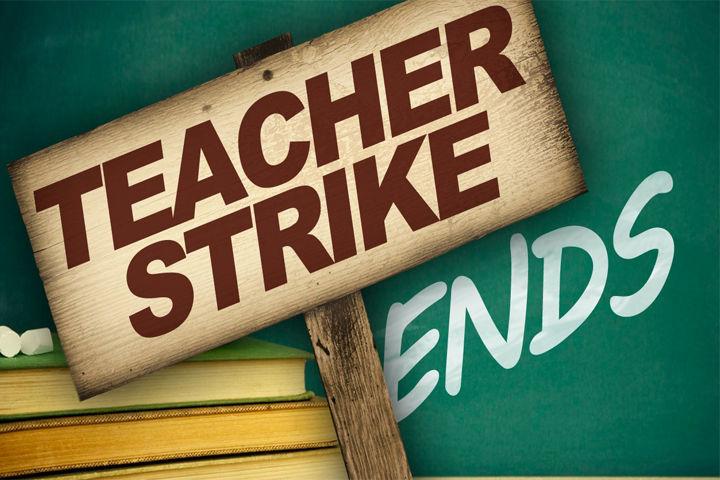 MURPHYSBORO, IL - Teachers and students will be back in their classrooms for the first time in a week today.
The Murphysboro Teachers Association announced late Wednesday night that they have reached a tentative agreement with the board of education.  The details of that agreement have not been released yet, but will be released as early as Tuesday, October 15th when the board of education will meet to make it official.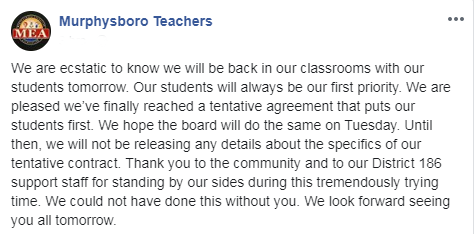 In a post on the Murphysboro Teachers facebook page the teachers say the deal puts their students first.  They also thank the community for standing with them during the strike.