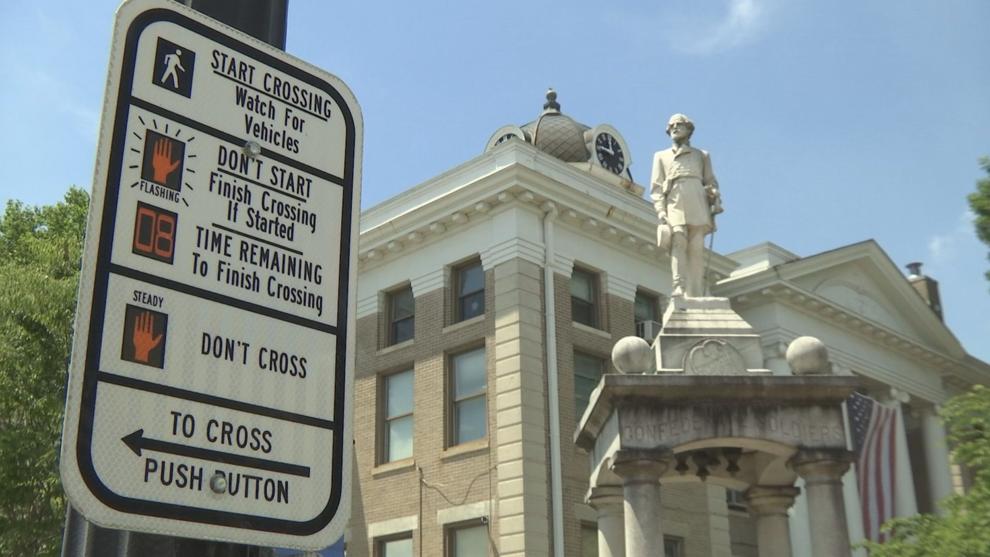 MURRAY, KY — A Murray man is calling for local leaders to "take swift action" to remove a Confederate memorial outside the Calloway County Courthouse. But people who support the statue say it's a part of history.
The memorial was built in 1917 to honor the 800 Calloway County residents who fought for the Confederacy during the Civil War.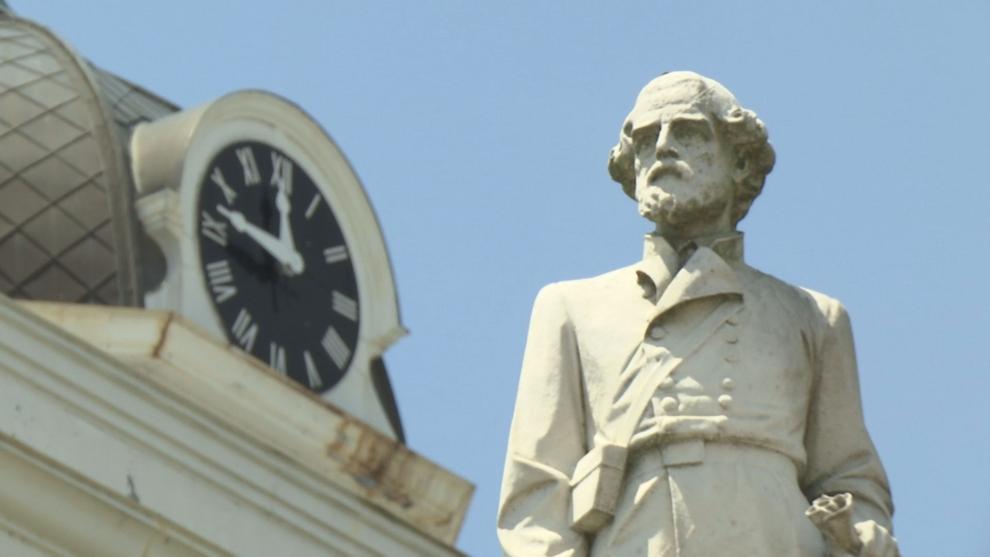 Sherman Neal II sent a letter to Murray Mayor Bob Rogers on Monday, asking for the removal of the monument. The letter reads as follows:
"Mayor Rogers,
"I am a resident of Murray, Kentucky. I am a black male. I am no longer willing to accept state-sponsored symbols of institutional racism in my community. The erection and maintenance of the Robert E. Lee Confederate memorial statue located on the courthouse square is an affront to all residents who support notions of equality and value the American justice system. The 'friendliest small town in America' must remove this symbol of oppression if the purported friendliness extends to its black residents.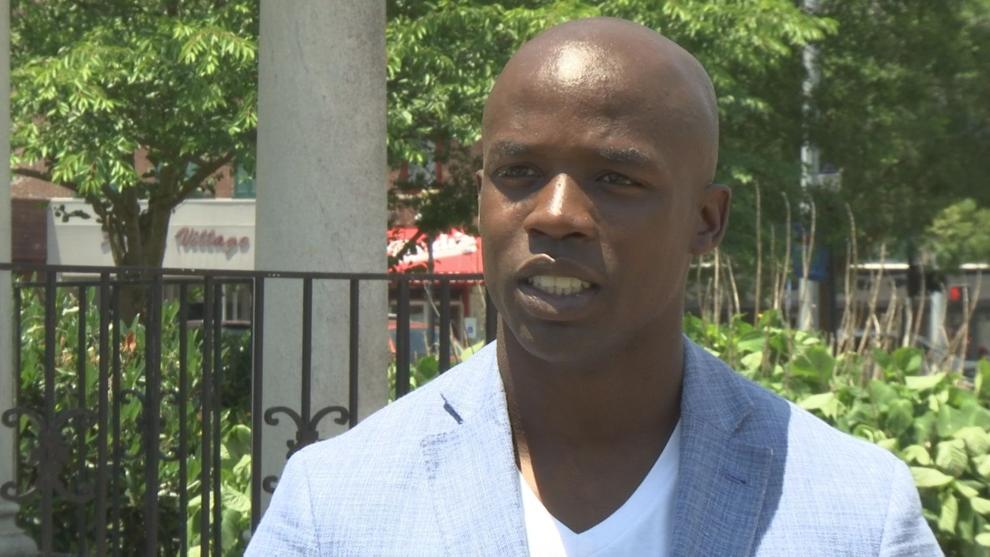 "The construction and dedication of the statue in 1917 coincided with the resurgence of the Ku Klux Klan in the Purchase area, adoption of the neo-Confederate sponsored 'lost cause' myth, lynchings, and concerted state efforts to curtail civil rights for black citizens. Robert E. Lee, the commander of the Confederate Army of Northern Virginia, does not have significant historical ties to the city or Murray Civil War veterans serving in the Confederacy.
"Do we as a city want to maintain the visual of an oppressor guarding the gates of justice as representative of our collective values? Can we condemn current day racist persons or groups while we simultaneously praise a racist suppressive regime? No. Symbols of hate intended to intimidate have no place in this community in 2020.
"When my 3 year old son, and 2 year old daughter, ask "who's that man and why is he up there?" I will inform them that the city worked in conjunction with the Daughters of the Confederacy and the Ku Klux Klan by proxy, to place him up there with the intent to keep black people quiet and subservient. I will then tell him that we will not be intimidated by any symbol and will never be subservient to any man. We will tear down this and other actual/symbolic barriers to justice - eventually.
"I hope you will take swift action based on precedent set by other progressive cities to remove symbols of hatred that perpetuate injustice against minorities. I am willing to volunteer my assistance in this endeavor."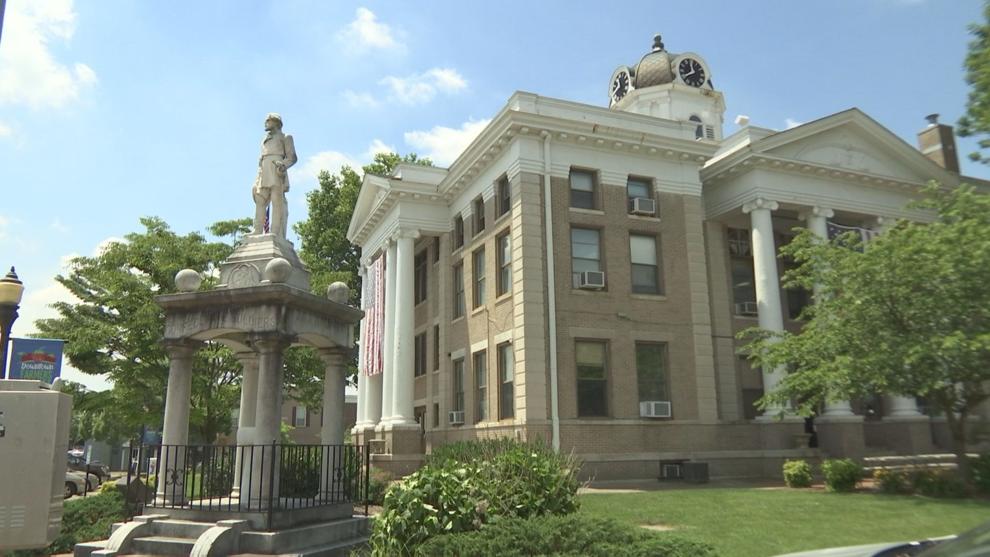 Neal also sent the letter to the Murray Chamber of Commerce, the Murray City Council, Congressman James Comer, and State Rep. Larry Elkins.
Wednesday, Rogers released a statement that reads:
"The city has received numerous inquiries regarding the city's position regarding removal of the Robert E. Lee Confederate Memorial situated on the court square. The city does not own the statue or the land upon which the statue is located. The statue is situated on northeast corner of the Calloway County Courthouse property, owned by the county. Therefore, the city of Murray has no jurisdiction o control over the Robert E. Lee Confederate Memorial.
"While we respect the opinions of all of our citizens, we are simply not in a position to legally pursue any efforts with regard to the Robert E. Lee Confederate Memorial."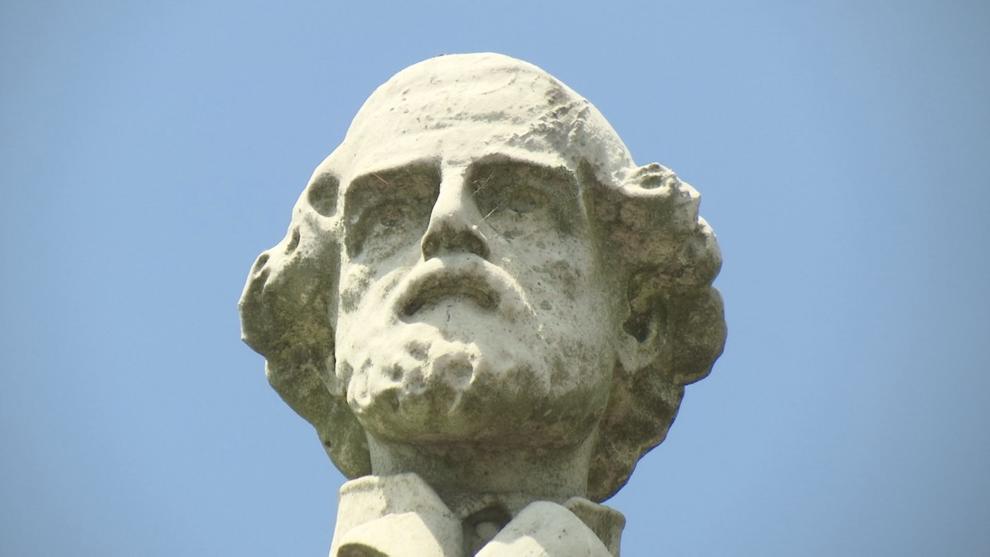 Local 6 then talked with Calloway County Judge-Executive Kenny Imes, who explained that because the statue is county property, any changes to it would have to go through the Calloway County Fiscal Court.
But the Kentucky Military Heritage Commission designated the memorial as a military heritage object, meaning it can't be "destroyed, removed, sold, or significantly altered, other than for repair or renovation or temporary loan not exceeding one year without the written consent of the commission."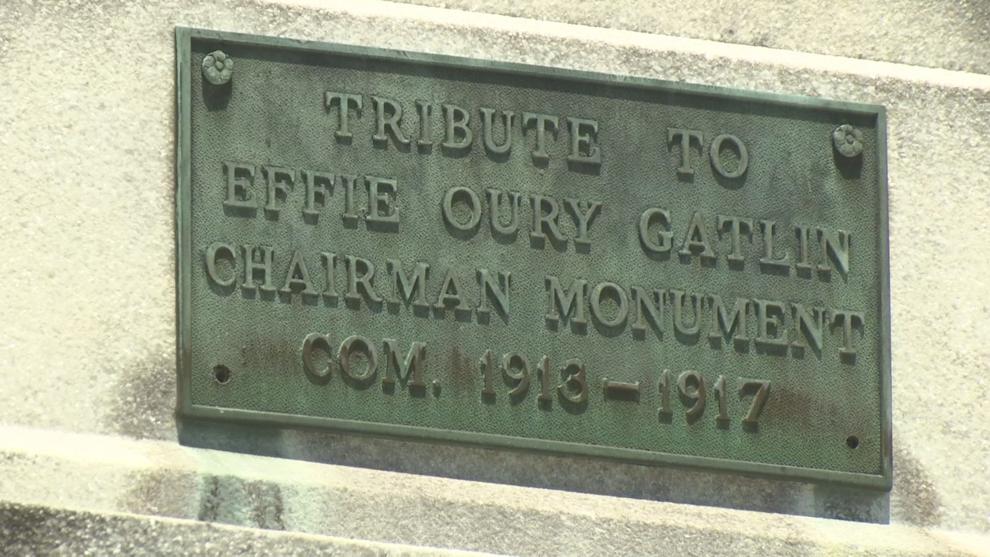 Imes explained the fiscal court would need to get permission from the KMHC before doing anything with the memorial, which is also on the National Historic Registry. Imes said he does not associate the memorial with racism. But for people who have concerns about the statue, the fiscal court will listen. "If (people are) offended by it. I get it. I truly do, if you have a legitimate offense to it," Imes said. "My generation grew up here. I don't ever remember that statue being mentioned in that term."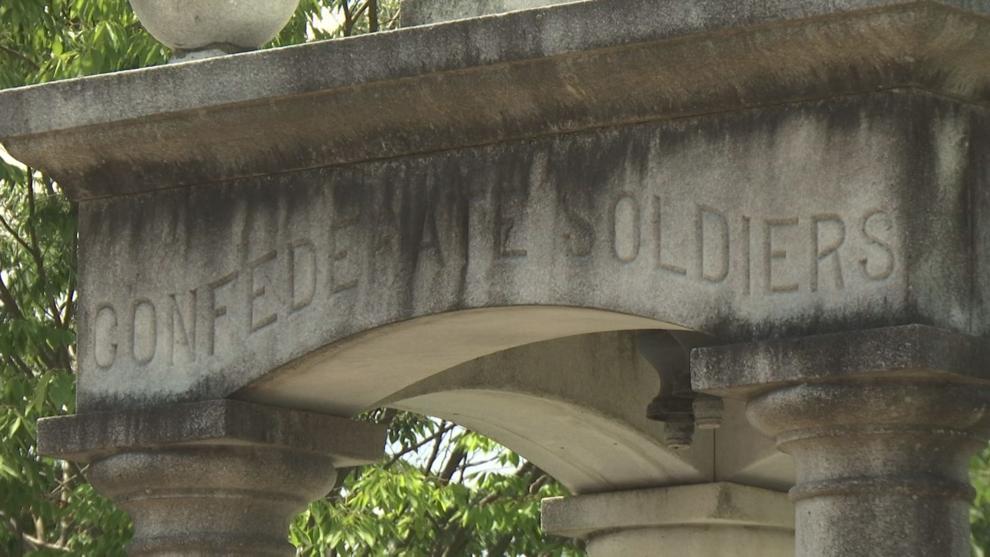 Neal met with Local 6 on Wednesday to explain what motivated him to send the letter.
"I've been thinking about what we can do since seeing what happened in Brunswick, Georgia, with Ahmaud Arbery," said Neal. "The catalyst for taking action right now was obviously what happened in Minneapolis that last week. So I decided to do it because I was trying to find out what tangible actions we can take rather than put out a boilerplate statement."
Neal said he mentioned his children in his letter because, "When they go work in the courthouse, if they choose to do that, they're subject to the justice system inside this courthouse under somebody else's purview, that that sense of justice isn't being chilled for them by having to walk past the statue that clearly adhere to suppress our ability to feel that we can achieve justice in the United states."
During the interview, a man walked up and said the monument should stay put.
"What I'm trying to say is all that is is history. And everybody wants to take all the history away. History is history," the man said. "The only thing I have to say is, it's history. Leave history alone."
Neal later told the man, "What I do want to have respected is my rights as a citizen to have public property reflect the values of the United States."
Neal said while he can talk with people about the history of the monument, the time for action is now.
"In the last 48 hours, Birmingham, Alabama, was able to execute this simple task (of removing a Confederate monument)," said Neal. "(Murray) indicates that it wants to be friendly. I just want to see some follow-through on the indications and wantings that we're going to be a progressive, up-and-coming collegiate city."
Neal, who had served as a captain and an assistant legal counsel for the Marine Corps, is currently an offensive and special team analyst for the Murray State football program. He used a football reference to say he's optimistic there will be change.
"If you want to go from the football coach aspect of it, 'You play to win the game.' A quote by Herman Edwards. I didn't want it to be Twitter fingers. I didn't want it to be an effort just for the sake of having an effort. I picked something I know we can win because others have won it - some by pen and paper, some by flesh and blood - and we can find a way to win in Murray, Kentucky."
Neal said his next steps are to identify the people who reached out to him and build a coalition "that can move this forward."
"Once we get past this, we can move into the actual courtroom behind it itself, and start rectifying some of the wrongs that we may find in there," said Neal. "So I see this as the gates to that courtroom to affect the next change that we need to have that can only come from a coalition of people smarter than me, that are dedicated to this effort, that have access to students, more importantly, that they can educate to be the next people to carry this through and sustain."
Local 6 reached out to a representative with Comer's office, since he was CC'd on the letter. But as of Wednesday evening, we have not heard back.